Corrective Action Program Best Practice 13 – Formally Defined Reporting Criteria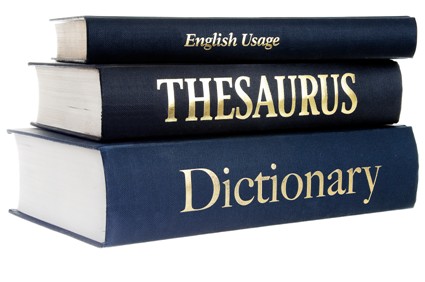 Effective corrective action programs support achievement of the organization's vision, mission, values, and goals. Consequently, adverse conditions and trends as well as performance improvement opportunities entered into the program must be aligned with these stated outcomes lest the program's resource be diverted to non-value adding issues and its effectiveness be diminished. Formally defining corrective action program reporting criteria helps ensure the desired alignment is achieved and program effectiveness maximized.[wcm_restrict plans="48912, 25542, 25653″]
Reporting Criteria Characteristics
Condition reporting criteria ensure those issues processed by the corrective action program address only those issues whose resolution is value adding to the organization. In order to achieve this objective, reporting criteria should possess the following characteristics:
Aligned with the organization's vision, mission, values, and goals
Supportive of and integrated with leadership's continuous performance improvement strategy
Define the minimum threshold at and above which an issues resolution is materially significant to the organization
Common Condition Reporting Categories
Condition reports document adverse conditions and trends as well as performance improvement opportunities. Each of these represents a work request, the need for action by the organization. Common condition reporting categories group reports by issue and work request type including:
Equipment and software failures, deficiencies, and nonconformances including deviations from operating specifications
Design specifications, drawing, manual, and operating instruction (procedures, work instructions, and tagging orders) issues
Human performance issues including departures from management standards and expectations
Administrative issues and work requests
Performance improvement recommendations
Note that the impact of reported issues is characterized by its assigned significance level.
Show It Visually
What is clear to one person may not be so readily understood by another. Therefore, leaders should employ addition mechanisms to bolster corrective action program reporting criteria interpretation consistency among individuals with varying backgrounds, knowledge, skills, and experiences.
An effective mechanism for clarifying reporting criteria is through the use of examples. Such examples clarify leaders' expectations regarding the identification and reporting of issues within the corrective action program. (See StrategyDriven Standards and Expectations best practice article, Provide Examples)[/wcm_restrict][wcm_nonmember plans="48912, 25542, 25653″]
---
Hi there! Gain access to this article with a StrategyDriven Insights Library – Total Access subscription or buy access to the article itself.
Subscribe to the StrategyDriven Insights Library

Sign-up now for your StrategyDriven Insights Library – Total Access subscription for as low as $15 / month (paid annually).

Not sure? Click here to learn more.

Buy the Article

Don't need a subscription? Buy access to Corrective Action Program Best Practice 13 – Formally Defined Reporting Criteria for just $2!
[/wcm_nonmember]
---
About the Author

Nathan Ives is a StrategyDriven Principal and Host of the StrategyDriven Podcast. For over twenty years, he has served as trusted advisor to executives and managers at dozens of Fortune 500 and smaller companies in the areas of management effectiveness, organizational development, and process improvement. To read Nathan's complete biography, click here.
Related content from StrategyDriven
https://www.strategydriven.com/wp-content/uploads/DefineCAP.jpg
282
425
Nathan Ives
https://www.strategydriven.com/wp-content/uploads/SDELogo5-300x70-300x70.png
Nathan Ives
2015-03-10 06:36:44
2018-12-23 14:49:24
Corrective Action Program Best Practice 13 – Formally Defined Reporting Criteria