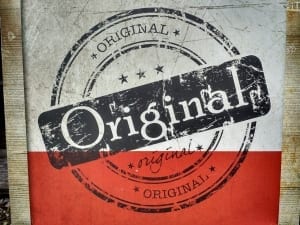 Private labeling allow companies to sell branded products manufactured by someone else. The item may have been produced by a third-party, but it carries your label and is sold under your packaging. It is a useful way of expanding a product range for minimal investment.
For example, if you run an agricultural business and your customers are interested in purchasing wetting agent chemicals, private label products allow you to focus your efforts on marketing while ensuring your customers receive top-quality goods from a more specialized manufacturer.
Supermarkets sell private label products under their own branding. In fact, in the US, supermarkets generate around 15% of their sales from private label products, as these items are often cheaper than well-known big brands.
If your business is considering investing in private label products, here is some pros behind offering private labeling.
Work with an Experienced Manufacturer
Private label manufacturers specialize in a particular niche. They have dedicated expertise and have invested considerable time and effort in developing a range of products that meet customer needs. Experienced manufacturers spend a lot of money on research and development, an investment that is beyond the reach of smaller retailers and companies.
Private label manufacturers such as AmegA Sciences supply private label products for agrochemical and specialty fertilizer sellers, and turf agent manufacturers. Agrochemicals are their area of expertise, which is a win-win for businesses in that niche. Working with an experienced private label manufacturer like this one who were established back in 1984 means you can take advantage of their expertise (and manufacturing utilities) in your chosen field. Instead of investing time and money in research and development, you can select the products you need and start marketing them immediately.
Reduced Unit Costs
Unit cost is very important. The more a unit costs, the tighter your profit margins are. Spending money researching and developing a new product is a risky endeavor. The product might never make it out of the R&D phase, which means you will have to write off the project. In addition, a competitor might pip you to the post and release a similar product to market before yours is out of the testing phase.
Buying private label products from a private label manufacturer is less risky and unit costs are usually cheaper. You can buy the exact number of products you need, which enables you to maintain a minimal inventory.
Instead of investing a lot of money in a product that might not sell, you can test customer demand with a small number of products. Once you are sure the product is a good fit for your customer base, you can begin saving money by placing bulk orders.
Sell Branded Products
The beauty of private label products is that you can sell products bearing your branded labels and packaging, which are still manufactured by a third-party. Using the previous example of AmegA Sciences, they often offer in-house design and printing services. Products can be customized and printed with bespoke labels and branding. This speeds up the manufacturing process and ensures your products are ready for market much faster.
For smaller businesses, utilizing private label manufacturing product branding is a cost-effective solution. Instead of paying a third-party or creating an in-house design and printing department, you can opt for product branding as part of the service. The sooner your private label products are ready for market, the quicker your business can start seeing a return on its investment.
Offer Greater Variety to Customers
Smaller businesses often don't have the funds available to invest in extending a product range. Buying private label products from an experienced private label manufacturer makes extending a product range more cost-effective.
Since good private label manufacturers only operate B2B (and don't compete with their customers B2C), they can offer a wide range of products and unique product customization options. By working with a private label manufacturer to produce products that fit your existing lines, you can expand your inventory for less and attract a new set of customers at the same time.
If you have identified an underserved niche in your marketplace, private label manufacturing is a smart way to test the market. Work with an experienced private label manufacturer to produce a customized product your customers want. You'll enjoy excellent quality and fast turnaround times, which means you can expand your product range before your competitors have spotted the gap in the market.
Bulk-Buy Products
Having the option to bulk buy products is one of the many advantages of purchasing from a private label manufacturer. Bulk buying options minimize unit costs and there are often significant discounts available if you want to place a bulk order.
Establish a Unique Brand
Selling only big-brand products makes it hard for a company to stand out in the crowd. By developing a range of private label products, you can differentiate yourself from your competitors, which helps to build a unique brand.
Always work with an experienced private label manufacturer when producing private label products. That way you can build a strong reputation and a loyal customer base.
Related content from StrategyDriven
https://www.strategydriven.com/wp-content/uploads/original-960525_1280.jpg
960
1280
StrategyDriven
https://www.strategydriven.com/wp-content/uploads/SDELogo5-300x70-300x70.png
StrategyDriven
2019-04-10 11:00:07
2019-04-10 07:58:54
The Advantages of Private Label Products