5 Things to Know About Running an Offline Marketing Campaign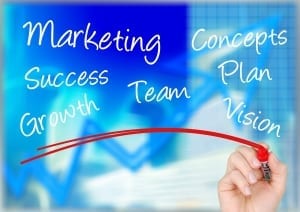 More and more businesses are integrating their online marketing efforts with offline marketing campaigns. The two marketing approaches are not meant to be used separately, but rather as an integrated, holistic way of reaching a target audience. There are more strategies to use – and campaigns to run – as well, which means there are more opportunities to take the target audience on a seamless journey both online and offline.
Still, combining online and offline marketing is not something you want to take lightly. More importantly, running an offline marketing campaign requires extra care if you want to produce the desired results. When done correctly, offline marketing campaigns can fully amplify online marketing and vice versa. Before you get started with your own campaigns, here are the five things you need to know about running an offline marketing campaign.
It's Just as Seamless
Integration is still an important keyword when you are planning an offline marketing campaign. It is easy to fall into the trap of running promotions and other activities separately instead of as parts of a bigger strategy. Falling into this trap will result in effective individual marketing efforts, but no real long-term achievements or substantial KPIs.
With the right approach, you can integrate different marketing activities and amplify their impacts. An in-store promotion can be combined with social media marketing, direct marketing, and even email marketing to create a bigger impact. For example, customers can earn a discount by posting a photo of the store or your product to their social media profiles.
Mind the Tools
I know a lot of business owners avoid using certain marketing tools, mainly due to misconceptions about them. After all, TV ads are expensive and radio ads just don't work. Are they really that bad? The answer is a big NO. Each marketing instrument and tool is effective when used to reach the right target market. Older consumers in a local market, for example, still listen to their favorite radio shows; commuters do the same too.
You just have to be more careful when choosing the right marketing tools to use. Take steps to fully understand your offline audience and how to best reach different audience groups. Use the insights you gather to determine the right kind of marketing campaign to run, and the best instruments to use for getting the message across effectively. It's the same approach used in online marketing, but you use it to choose offline marketing instruments instead.
Tangible Marketing
To further separate your offline marketing campaigns from their online counterparts, it is also a good idea to use tangible marketing assets. This is a great step to take if you want to boost user engagement, increase awareness, and push your brand to more people. There are plenty of ways to do it too.
You can use merchandise like T-shirts, hats, and pins to get really close to the audience. These are items that your potential customers actually wear, making them very effective for increasing exposure and building loyalty. Similar to the way schools use jackets and pins as a way to develop pride among students, you can browse these selections and make your own pins for the same purpose.
Don't Forget the Basics
Despite the growing number of businesses taking marketing seriously, abandoning the basics remain the most common mistake businesses make on a day-to-day basis. Yes, having great posters and producing cool merchandise for your brand are great investments to make, but have you applied the same approach to your letterheads? Or your retail space?
With web development, you always develop a killer website that pleases visitors before attracting traffic from various sources; why not do the same with your offline marketing efforts? Create a retail space that really represents your brand, incorporate brand elements across your assets (i.e. shipping labels, packaging, or business cards) and make sure you are ready for the exposure you get through offline marketing activities.
Freebies!
Freebies always work, especially when they are used as part of a bigger marketing campaign. Don't use freebies to boost sales but use them to increase awareness and build brand loyalty. You can offer free T-shirts or a bonus cup of coffee to loyal customers. In turn, those customers will be even more loyal, knowing that you really appreciate their business and pay attention to the relationship you have with them.
The approach creates a more lasting effect. Sure, offering bonus items to boost sales is great, but offering freebies to loyal customers will result in a higher customer lifetime value and more return in the long run. There is also an added bonus to benefit from: loyal customers are more likely to recommend your brand (and your products) to other potential customers.
One more thing….
There is a big misconception about the unmeasurable nature of offline marketing. With online marketing, you can always measure the impact of every effort or activity. That's not the case with offline marketing activities, but that doesn't mean the impact of offline marketing cannot be measured entirely.
While you cannot get detailed insights as easily as you could with online marketing, there are still ways to constantly monitor, evaluate, and improve your offline marketing activities. It's called paying attention. Surveys and marketing research aside, paying attention to the way customers react to your promotional offers or offline marketing activities says a lot about the campaign itself.
Paying attention to the customers will also lead to better use of offline marketing tools. If you see more customers using the custom lapel pins we talked about earlier, you know that they are very popular; you might want to produce more pins than T-shirts the next time you order goods for your brand. You can even observe the designs that work and stick to them.
Offline marketing and online marketing work great together. When you can combine the two marketing approaches seamlessly, you have all the tools you need to create a big impact. With these things about offline marketing covered, getting started with your own offline marketing campaigns is certainly easy to do.
Related content from StrategyDriven
https://www.strategydriven.com/wp-content/uploads/hand-895588_1280.jpg
903
1280
StrategyDriven
https://www.strategydriven.com/wp-content/uploads/SDELogo5-300x70-300x70.png
StrategyDriven
2019-04-11 16:00:32
2019-04-11 02:23:04
5 Things to Know About Running an Offline Marketing Campaign