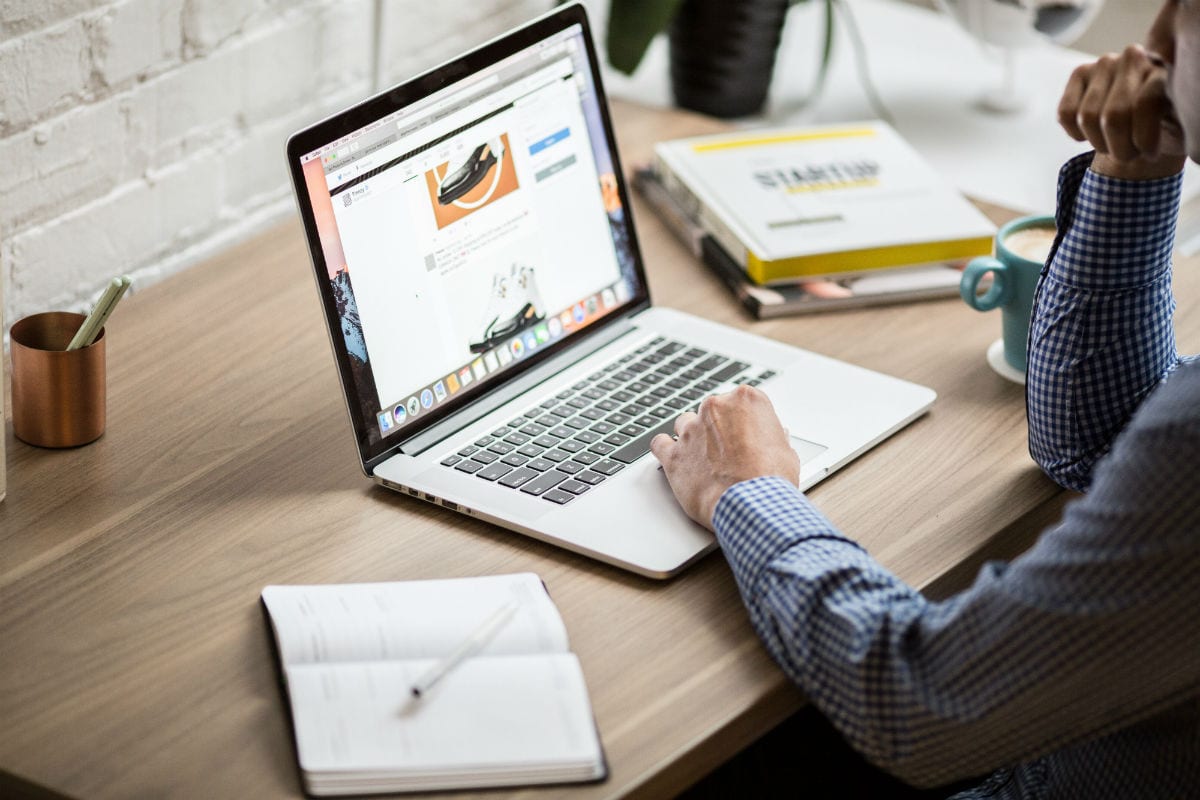 When you are starting a business, one big cost-saving you can make is setting up a website yourself. This is quite a risky move if you are a beginner but it will get you started sooner rather than later.
As an entrepreneur, it is really important that you start building up your brand awareness as soon as possible. The more you can do to start winning over customers, the easier it will be to launch your business successfully down the line. Your website is the first thing you should do.
Keep Your Design Simple
The first rule of all websites is that your design must be simple and intuitive. While a bespoke website might appeal, there are two main reasons that this is out of your league right now. Firstly, building an intuitive bespoke website is a lot harder than you might think; secondly, unless you are a genius when it comes to development, you are probably out of your depth.
Instead of building a bespoke website, you should choose a ready-made design for a website. This is much easier because a lot of the legwork has already been done and you can customize most designs with your own branding. Having a solid foundation also means that you can look at the website's usability and decide which design will be best for your customers.
At this stage, you should be building your website in order to give Google a chance to discover your URL and see what your business is about. Please don't worry about making something perfect. As long as the basics are there, you will have something to work with later on. Many businesses start with a basic website and then move on to something designed by a professional after their first year.
Make Your Branding Stand Out
Your business branding is absolutely essential. This is the first impression you give your customers and must tell them exactly what your business is about and why they will like it. Branding isn't just about having a cool logo, you also need to think about your company's name, the imagery you use and the tone of voice.
Some of the best examples of small business branding show that the process of branding a business can also help to refine who you are and what you are doing. This process should clarify the main messages you want to present to your customers as well as to your employees. Take your time at this stage and the rewards will really pay off in the long term.
However, just like your website, your branding can be open to change later on. What you stand for in your first year of business is very likely to change, even if it's a subtle shift. At the moment, you should be looking for branding that will entice new customers and bring people to your website. You should then use your time to refine your brand, a process which may eventually lead to a complete rebrand later on.
Add a Blog and Start Writing Content
A basic website can be a single page that gives the user everything they need to know and an opportunity to convert. However, this isn't going to get you very far with the search engines. Adding more pages might be a stretch right now but adding a blog is really simple and posting just once a week can make a big difference.
Every business should have a blog. It's by far the easiest way to add more keywords to your site, improve your overall SEO and have shareable content at your fingertips when you are struggling for a message to post on social media. Blogs are also a good way to answer questions your customers might have and provide the information they need to convert.
As you write and update your blog, you will gradually find that you have more ideas for pages and be able to see which routes customers take to convert. This is a great way to see what sort of content marketing strategy might work and give you a chance to get to know your audience a little better. Engaging with the people who are most interested in your brand through your blog is a huge compliment and actually listening to their advice is a good idea.
Designing your first website takes time and patience but it is the perfect opportunity to learn more about your brand, pick up some SEO skills and refine your marketing skills. The first year of any business should always be treated as a learning curve. Make the most.
Related content from StrategyDriven
https://www.strategydriven.com/wp-content/uploads/adult-books-coffee-374016.jpg
800
1200
StrategyDriven
https://www.strategydriven.com/wp-content/uploads/SDELogo5-300x70-300x70.png
StrategyDriven
2019-05-10 17:00:47
2019-05-12 13:34:28
Designing Your First Business Website