We Answer the Top 9 Most Commonly-Asked Questions About Hazardous Materials Packaging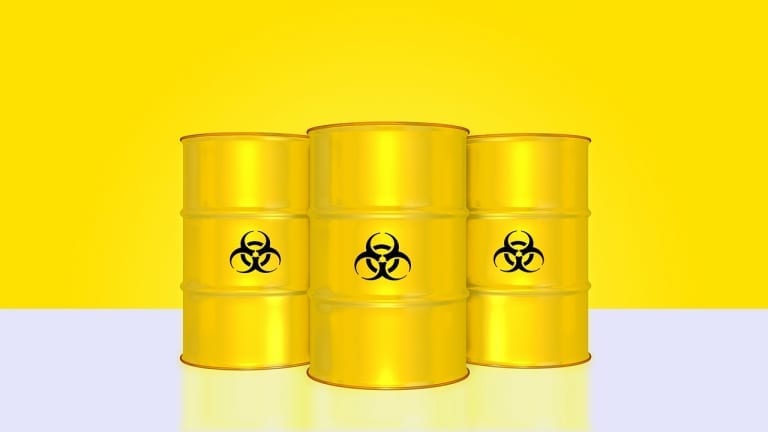 For companies that regularly ship hazardous materials, there is a lot to consider to ensure that their products are not only shipped safely, but that they also follow government regulations about where the product is being shipped. When considering how to ship hazardous materials that need to be sent by your company, it is wise to research and compare different shippers to see who is following the current regulations, previous client feedback, and most economic pricing. If you are trying to find out information about shipping hazardous materials, consider these nine most commonly-asked questions about hazardous materials packaging listed below:
9 Most Commonly-Asked Questions About Hazardous Materials Packaging
Companies typically have many questions when it comes to how to properly ship hazardous materials. Below is a substantial list of common questions that companies may be wondering before deciding on the right shipper of hazardous materials for their business. In order to learn more about shipping of hazardous materials, visit www.clsmith.com.
What Are the Different Classifications of Hazardous Materials?
There are several different classifications of hazardous materials that companies need to be aware of. Class 1 is for Explosives. Class 2 is for Gass. Class 3 is for Flammable Liquid and Combustible Liquid. Class 4 is for Flammable Solid, Spontaneously Combustible, and Dangerous When Wet. Class 5 is for Oxidizer and Organic Peroxide. Class 6 is for Poison and Inhalation Hazard. Class 7 is for Radioactive. Class 8 is for Corrosive. Class 9 is for Miscellaneous. Each classification indicates a different level of risk when transporting a hazardous material. It is important to be aware that not all shipping companies work with every classification. It is wise to ask the shipping company which classes they work with to ensure that they are an ideal fit for the products that you need shipped.
What Constitutes Suitable Packaging?
Many times, companies have a great deal of knowledge when it comes to manufacturing their hazardous materials; however, they don't know how to package them. There are many packaging regulations surrounding hazardous materials because some packaging forms can melt if there are highly dangerous chemicals involved. When a company is unsure about packaging, it is best to outsource packaging to an external vendor that has extensive knowledge about what is required for the particular hazardous material that the company is producing and ultimately, needs to transport. Remember, that improper packaging can have substantial safety issues in the long-term. Companies should be careful with this in order to avoid employee liability lawsuits from harm caused by hazardous materials that were improperly packaged.
How Should the Containers Be Labeled or Marked?
Labeling a hazardous material is something that should be considered with care. There needs to be a diamond sticker, but there also needs to be certain information on the diamond. First, the classification number needs to be designated along with the United Nation's four-digit code designation is a recommended approach. The label should also have some indication of which direction to store the container saying, "This side up." Putting the container upside down is a major potential safety issue, which is why having this label on the package is imperative at all times.
How Frequently Should You Be Training Your Team?
You should be periodically training your team about new regulations in your industry. This is particularly true for those that are transporting hazardous materials. Transporting hazardous materials is risky and particularly if you have individuals driving large trucks, they have to be trained. If your organization has new employees, they need to be trained in order to work with hazardous materials. This is very important to follow government regulations. Many popular training subjects when it comes to hazardous materials are: Function-specific Training, Safety Training, Security Awareness Training, Driver Training, and Security Plan Training. It is important to regularly assess what your training procedures are to be sure that you are following current or new government regulations.
What Can You Do to Manage Your Risk?
Risk Management should be something that is at the forefront of your strategy when your business involves hazardous materials. There are many potential legal issues that can arise when you are working with hazardous materials. The first issue is related to the packaging. If you are not packaging your products correctly, you can be sued by your employees or your clients. If you are shipping your products incorrectly and there is an accident, you can also be sued by parties involved in the accident and your employees. In your warehouses, if you do not have safety protocols in place, then you can also be sued. Being aware of what safety regulations are required to work with hazardous materials is paramount to your business' success. From the beginning, it is wise to have clear Risk Management objectives in place to avoid higher costs and legal liability.
What Is the Difference Between Shipping Hazardous Materials via Air vs. Ground?
Deciding to ship your hazardous materials via air versus ground can make a substantial difference in your cost. When you are shipping items by air, the cost will be calculated by the weight. Many times, hazardous materials are quite heavy, which means that shipping by air will be far more expensive. This is particularly true if you are shipping hazardous materials in large canisters. Shipping by ground is a much better option for longer lead times. When shipping by ground, the cost is calculated based on the volume of the shipment. This is why shipping by ground can save a considerable amount of money. The key when deciding about shipping hazardous materials by ground or air is to know the lead time of the order and how much the hazardous materials weight. Shipping higher volumes by ground usually lowers the shipping cost a great deal, which is why many companies opt for this option.
Can I Ship Hazardous Materials Internationally?
It is absolutely possible to ship hazardous materials internationally. What is important to understand is that the United Nations does have a code index about what designations need to be on the containers with the objective of promoting safe international trade. This means there are regulations in place to assist with orders that are shipped internationally. Oil is a great example of this. Oil is a hazardous material because, if combined with fire, it can be explosive and cause substantial damage. Oil is regularly shipped all over the world through following strict protocols. Shipping internationally is the reality now. One of the best shipping rates for hazardous materials can be found through shipping by boat.
What Environmental Regulations Do I Need to Be Aware of?
Environmental regulations are relevant when considering working with hazardous materials. Some products are harmful for the environment and have legislation protecting them. Other products are beneficial for the environment and are able to be recycled to reduce waste. It is important to check the regulations by jurisdiction to see which products need to be used sparingly in order to follow environmental regulations and avoid common pitfalls.
What If My Products Are Going Across State Lines?
In the United States, commerce is defined as "within a state" or "interstate commerce." This is important because states have their own regulations and statutes that have to be consistent with what is set out by the federal government. When transporting hazardous materials across state lines, it is important to be aware of what each state's regulations are to avoid excessive fines or lawsuits that could occur resulting from accidents or faulty packaging. It is also important to consider which states your shipper will be passing through if you are shipping by ground to be sure that you are in compliance with any and all regulations.
Final Remarks
Shipping hazardous materials is something that if not done well, can cause companies enormous lawsuits. It is important to carefully research the kind of hazardous material that you are looking to transport, and which companies work with that classification of hazardous material. Then it is best to get a comparison of prices to see how your shipping could vary by ground or by air. It is also important to roll out an extensive training program for your staff. By doing so, you will be able to lower your risk of accidents happening due to lack of knowledge regarding local regulations. Before packaging the hazardous materials that you are looking to sell, assess whether your company has the ability to realistically follow requirements and ensure safety risk reduction. If the answer is no, outsource your packaging efforts to an experienced packaging company. This way, you can be sure you have the proper packaging that is labeled according to industry standards. Choosing the right transport company to transport your hazardous materials is one of the most important decisions that you will make. By finding the right company to work with, you will be able to maximize your products, but also limit your potential legal liability in the long-term.
Related content from StrategyDriven
https://www.strategydriven.com/wp-content/uploads/nuclear-2082637_1280.jpg
720
1280
StrategyDriven
https://www.strategydriven.com/wp-content/uploads/SDELogo5-300x70-300x70.png
StrategyDriven
2019-06-03 16:00:58
2019-06-03 13:25:23
We Answer the Top 9 Most Commonly-Asked Questions About Hazardous Materials Packaging