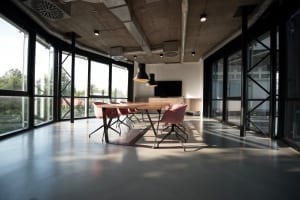 Deciding to relocate your business can come down to a number of factors. Perhaps your service or goods would find more success in a different country. Maybe you're ready for a new challenge, or a family reason has prompted the move. No matter why you want to move to a new location, there are several considerations you need to keep in mind to ensure it runs smoothly.
The Location
If you're moving due to a family reason, you will no doubt already have a location in mind. Perhaps your partner or spouse would like to return to their home country. However, if you are relocating to find a new challenge, determining the best place can be tricky. Would your products work better in a hotter climate? Or are they ideal for a country which experiences harsh winters?
Once you've chosen the location, you should begin to look for the best place not only for your business to be located but for you and your family also. It's a challenge to view new homes online, so if you can, try to plan a visit where you can visit a number of properties before choosing one. If you have decided to move to Egypt, for example, Capital Egypt specializes in real estate Egypt and will help you find the ideal property.
Create a New Business Plan
When you began your business, you will have created a business plan. This critical plan will have detailed your idea, the funding you required, the profit you expected to hit in the first year and beyond, and more. However, it's likely that in a new country, this business plan will not be applicable. That's because the market will be different, you'll face different challenges, and you may even require extra funding to get the business off the ground quickly. For that reason alone, it's time to create a new plan, one which takes into account the new market.
Research the Market Thoroughly
Following on from the above point, when you are relocating your business to a new country, it's crucial you research the market you'll be entering. Who will your target audience be? It may be very different from your current audience, depending on the see economic climate, lifestyles, and more. Your market will also be able to show you if you require further funding once you arrive in the new location, or whether you will be getting more bang for your buck once you move.
The Legalities
The legal structure which you used in your home country may be completely different from your new location. In the UK, should you employ workers, you will need to adhere to the Health and Safety at Work Act 1974 and the Equal Pay Act 1970, to name a few. In contrast, to carry out any business in Egypt, a foreign investor must either establish an Egyptian subsidiary or a brand, which will typically be a joint stock company or a limited liability company. Ensure you are aware of your legal status before making the move.
FREE related content from StrategyDriven
https://www.strategydriven.com/wp-content/uploads/nastuh-abootalebi-eHD8Y1Znfpk-unsplash.jpg
1536
2301
StrategyDriven
https://www.strategydriven.com/wp-content/uploads/SDELogo5-300x70-300x70.png
StrategyDriven
2019-08-09 20:00:45
2019-08-10 14:37:43
Relocating Your Business Internationally: A Guide