What are the Best Working Capital Loan Options in 2019?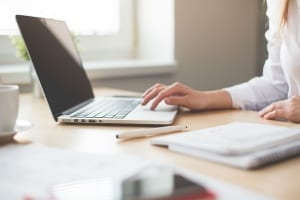 If you are operating a start-up, you may face problems with managing the cash flow of your business efficiently and may have to rely on working capital loans. Working capital loans are not utilized for long periods or the purchase of noncurrent assets due to their short repayment period. Instead, they pay for the operational costs of a business and is a good indicator of the short-term health of the business. Every industry goes through a period where the revenues plummet and affect the amount of working capital available.
In an ideal scenario, you might be able to increase your working capital by generating more revenue, but this is not possible at all times. Instead, businesses operating on a small scale rely on loans to satisfy their capital deficiency. The following working capital loans mentioned below are being used by small businesses in 2019 to stabilize their cashflows.
1. OnDeck:
OnDeck offers working capital loans to borrowers with a minimum credit score of 680 with rates around 9%. The repayment period is relatively long around 36 months, and customers can borrow up to $100,000. It also offers a line of credit which has a repayment period from 6 months till one year. You can apply for OnDeck online with the application taking less than ten minutes to be completed. To qualify for OnDeck, you must have a credit score of at least 600 and must have a business history of one year. Although the requirement of $100,000 is not ideal for start-ups, most small businesses can meet this requirement.
While OnDeck generally has positive revenues on the website due to the easy financial process and excellent customer relations, it does charge an origination fee of up to 5%. Along with that, even if you repay your loan early, the interest rate will remain the same for the entire term of the loan.
2. LoanBuilder:
LoanBuilder is another working capital loan for small businesses that have been in operation for at least nine months. The repayment terms are from 13 weeks to 52 weeks, and you can borrow up to $500,000. This provides flexibility to the borrowers since they do not need to worry about immediate payment. LoanBuilder offers single fixed free loan pricing on working capital loans. However, you do not benefit from paying the loan early since the interest rate remains the same. You have the option to choose the repayment term, although long term options come with additional fees. In order to qualify for LoanBuilder, you must have a credit score of at least 550 and above with gross revenue of at least $42,000. Apart from that, your business must be located within the United States and does not have a history of filing for bankruptcy. The perception about LoanBuilder is generally positive and is praised for its quick process and efficient response. Customers who left negative reviews said the pricing was too expensive.
3. BlueVine:
A BlueVine loan is suitable for businesses that have unpaid invoices within 90 days. BlueVine offers a loan of up to $5 million with weekly rates of 0.25%. There are no origination fees attached to BlueVine, and you do not have to apply for it again. This differs from other types of loans as it does not have any termination fees either. To qualify for a BlueVine, you must have a credit score of at least 550 and a gross revenue of $100,000. You can apply for it online with the application requiring less than 10 minutes to be filled. Although BlueVine offers the highest funding amount, your business must invoice other government businesses to qualify. If you do not invoice B2B customers, then the working capital loan would not work for your business. BlueVine generally has good reviews from customers who were impressed by its services and customer support team. Critical reviews usually came from those customers who were denied financing.
4. Funding Circle:
Funding Circle is an outstanding working capital loan for businesses needing medium-term loans with low rates and monthly payments. Although it does not have a minimum credit requirement, you need a score of at least 620 to qualify. You can borrow up to $500,000 for rates as low as 5%. The interest rates are determined during the underwriting process and generally depend on the repayment terms. The qualification terms are more stringent compared to other loans because your business is funded by a variety of investors. Some of the requirements consist of a credit score of at least 620 and an annual gross income of $120,000. Your business also should have been active for at least two years. You can apply for Funding Circle loans online, and the application gets processed in ten days. The reviews of Funding Circle are generally positive since people appreciate an easy process and transparent fees. People who criticize it do it due to its documentation process.
5. National Funding:
National Funding is suitable for those customers who have a poor credit rating. This is because you can borrow up to $250,000 with no credit score requirement. Although you can borrow a large amount, the interest rates are high compared to other available loans. The best option is to contact National Funding for a customized quote. The qualification requirements are almost negligible with no credit requirement, and you must be doing business for at least one year. Your monthly credit card transactions should be over $3000. The reviews for National Funding are mixed with customers praising its quick process but criticizing its high-interest rates.
Conclusion
For a growing business, having enough working loans is critical for its daily operations. According to online reviews, the following are the top loans available in 2019 for small businesses to capitalize on. Based on the analysis, OnDeck is generally suitable for small businesses since its terms are customer friendly. However, those customers with poor credit ratings can utilize national funding to get working capital for their business.
Related content from StrategyDriven
https://www.strategydriven.com/wp-content/uploads/ballpen-blur-close-up-461077-1.jpg
800
1200
StrategyDriven
https://www.strategydriven.com/wp-content/uploads/SDELogo5-300x70-300x70.png
StrategyDriven
2019-09-18 16:00:51
2019-09-18 13:59:29
What are the Best Working Capital Loan Options in 2019?