Tips on hotel marketing 2019 (including email marketing)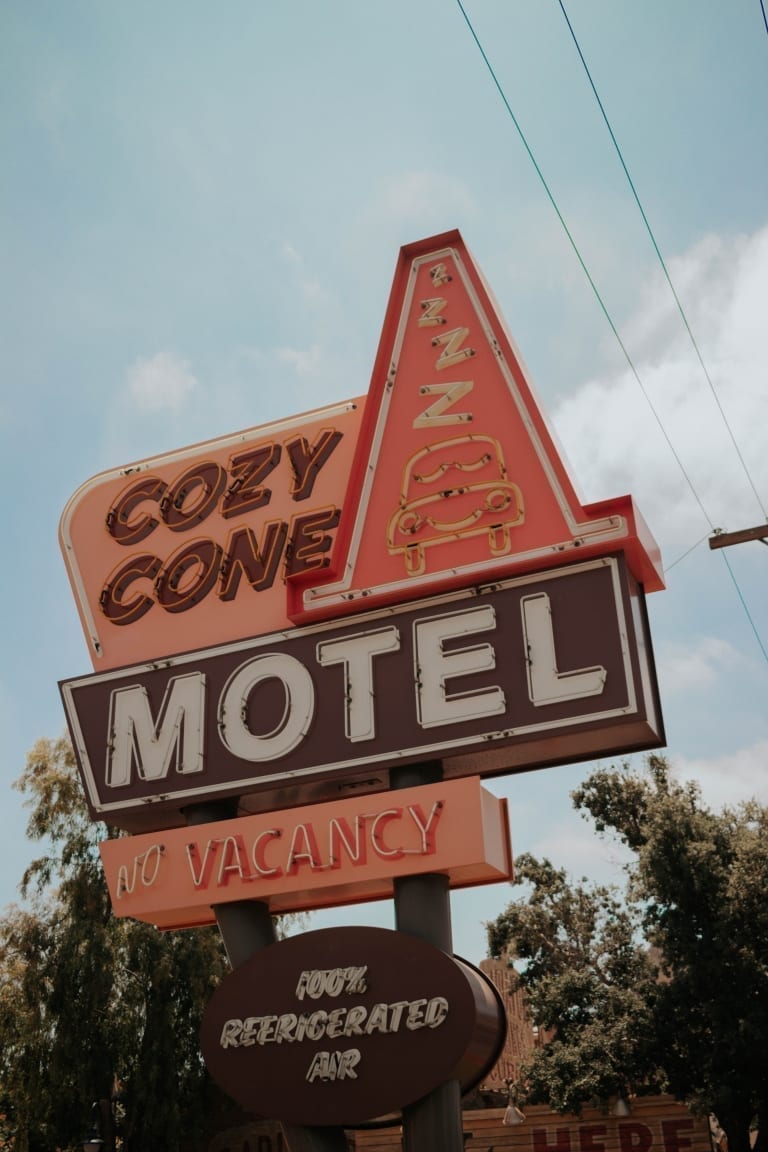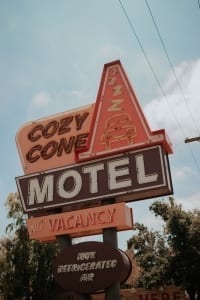 Promoting your hotel to your target audience, increasing occupancy rates and online bookings, maximising your ROI and engaging with guests can often be an overwhelming task. This is where hotel marketing comes to the fore, because it includes a range of strategies that can be combined into one cohesive marketing campaign. These strategies include internet marketing, social media marketing and email marketing, but basically it's all about understanding how to make your hotel stand out from the competition.
Larger hotels can afford to employ individuals who specialise in just one of these strategies, building a team of marketers who design specialised campaigns to promote specific aspects of their hotels. Smaller hotels however, usually rely on one or two individuals to organise all their hotel's marketing strategies. If you are feeling overwhelmed with the concept of hotel marketing and don't have the backup of a team of marketing professionals, your first goal is to identify your hotel's target market and then explore the different types of vehicles you can use to run your campaigns (including internet marketing, social media marketing and email marketing).
Who is your target market?
Unless you can clearly identify your target market, any marketing campaigns will likely have limited success, at best. It's essential that you know the type of guests you want to attract to your hotel, their likes and dislikes, and where they hang out online. Once you have this information at your fingertips, you can craft numerous campaigns to specifically target different sub-groups of this audience, pushing their buttons and giving them every reason to book accommodation at your hotel.
Your target market will depend on your brand, whether it's young and trendy, modern, conservative or traditional. It will also depend on the size of your hotel, whether it's part of a big chain or a small and independent boutique establishment, even whether it focuses on luxury or budget accommodation, and it's location.
Once you understand your brand, you will start to understand your target market and be able to identify the type of holidays they prefer, their budget and their reasons for traveling. For example, your target market might be couples with young children who have a limited budget and like to visit the beach, researching hotels online and avidly reading reviews to help them make their decision.
Alternatively, your target market might be empty nesters or single people who have a large budget and look for luxury accommodation in unique locations and are willing to pay for a one-of-a-kind experience. Then there are groups of friends or large family groups who love company and socialising with others of like mind. If they have children they look for accommodation that offers child minding services and plenty of activities to keep their kids occupied. If they are groups of friends, they look for lots of exciting activities and trips they can do together from one location.
Understanding your brand and your target market is only the first step in creating a successful hotel marketing plan. Let's take a look at online marketing, email marketing and social media marketing and identify how each of these can have a significant impact on your hotel's success in a very competitive market space.
Online marketing
With the massive increase of online shopping, it's no surprise that hotels need to market their brand online to their target audience. Many travellers now research their accommodation online, reading reviews, researching the area and once they have made their decision, actually making an online booking. With more than half of all bookings made online and half of these bookings made using mobile devices, you can understand the importance of online marketing to the success of your hotel. In fact, without an online presence and a professionally crafted marketing campaign, hotels don't have much hope of outwitting the competition and increasing their occupancy rates.
Online marketing is actually an umbrella term for a variety of marketing vehicles, including email marketing, social media marketing, SEO and video marketing. This wide variety of platforms gives hotel marketing teams the opportunity to flex their creative muscles and find unique ways to engage with their target audience. For example, some people are visual and respond to images or videos better than to text, whilst others are happy to settle down for a good read. All of this information comes from thoroughly understanding your target audience and what motivates them to travel.
One of the most important aspects of online marketing is that it must be tailored to your target audience and it must come across as a personal message, rather than a generic promotion. People like to believe that they are special and by personalising your marketing messages you will be speaking directly to their goals, motivations, needs and desires. Ignoring these needs or simply not understanding what your target audience wants from their accommodation often leads to low occupancy rates, fewer repeat bookings and poor reviews.
Email marketing
Email marketing, if it's done correctly, can make a massive difference to your occupancy rates and repeat bookings. This is one of the most cost-effective marketing strategies available to hotel operators, because it's estimated that for every $1 you spend on email marketing, you receive a return of $38, which is a massive ROI.
Your first step is to put together an email list of potential guests who may want to stay at your hotel and guests who want to be kept informed of any special offers. You can encourage people to sign up to receive your promotional emails by simply adding a sign-on box to your website or Facebook page, as well as asking them in person during their stay at your hotel. Research has shown that it's much more cost-effective to spend your budget on repeat business, rather than trying to attract new guests to your hotel, and email campaigns are the perfect vehicle for engaging prior guests with an offer.
If you personalise your email marketing campaign to your target audience, you might be quite surprised at how many recipients will make a booking, simply based on the information in your email. This type of marketing is ideal if you know that there is a quiet period coming up and you want to increase your occupancy rates. Here are a few tips for putting together this type of email marketing:
Target repeat guests.
Focus on peak times.
Personalise email promotions.
Identify the best days and times to send your marketing materials.
Create engaging subject lines.
Use stunning photos to increase engagement.
Optimise your CTAs to encourage direct online bookings.
Social Media Marketing
With the popularity of social media, using this vehicle to promote your hotel is a given and the most popular platforms are Facebook and Instagram. This is where your guests and potential guests will spend a lot of their time online and where you can engage them with your marketing promotions. It's well-known that people tend to trust the opinions of their friends, so it's no surprise to learn that more than half of Facebook users are inspired by holiday snaps they see on Facebook. This is a huge opportunity for hotels to build a loyal following online and to increase their occupancy rates using engaging promotions aimed specifically at their target market.
To make the most out of social media marketing you will need to create a large online following on Facebook and Instagram, both of which can be achieved by adding share buttons on your website and asking guests to write reviews and 'like' your online content. Writing quality content with great photos and videos of unique locations in your area will all help to engage your target audience with your promotional materials.
You can even include links to your social media sites as part of your email marketing campaigns, encouraging recipients to visit your Facebook or Instagram page. On the subject of video marketing, you can create videos and upload them to your own YouTube channel or website, even ask guests to create their own videos that they can post on their own Facebook page or allow you to upload them to your website or Facebook page.
Facebook marketing
On Facebook, you can not only post your own content to engage your target audience, but you can also create and promote paid ads that will reach thousands of people, all over the world. For example, you can offer exclusive accommodation offers or discounts to people who have 'liked' your page, if they book online within the next five days.
To further enhance your social media offerings, you can now add a BOOK NOW button to your Facebook page and even your Facebook ads, which connects directly with your booking engine. The great benefits of Facebook marketing is that you are only limited by your budget and you receive virtually instant feedback from your ads.
Instagram marketing
With a focus on high quality images, Instagram is the perfect platform for hotel marketing. Travellers and holidaymakers love Instagram because they can view thousands of images that help them to decide on their next trip. You can advertise your hotel on Instagram by including a BOOK NOW button on your Instagram page and also respond to customers enquiries via Instagram.
Although Instagram has mainly been popular with a younger demographic, it's now becoming popular with an older audience who appreciate its functionality. Here are some examples of images that will engage your target audience:
Hotel staff interacting with guests.
Guests enjoying themselves at the hotel.
Highlight your hotel's facilities – spa, pool or beach.
Guests dining in your restaurant.
Local attractions and scenery.
New menu items.
Guest and staff selfies.
It's also a good idea to engage with posts from other operators in your area, for example travel operators or local attractions. Don't forget to use hashtags in your Instagram posts, as this will make your content searchable and you can identify people who use these hashtags, commenting on their accounts and promoting further engagement.
Take home messages
Internet marketing, social media marketing and email marketing are all vital strategies that will help your hotel to engage with your target audience, increase bookings and improve your ROI.
However, you also need to make sure that your website is responsive, so that it opens correctly on all mobile devices and allows people to book online using their smartphones. Also invest in SEO as this will help to increase the visibility of your website in Google and other search engines, encouraging more traffic to your website. If you combine all of these strategies together, you will soon see a significant increase in engagement and bookings at your hotel.
Related content from StrategyDriven
https://www.strategydriven.com/wp-content/uploads/daniela-araya-L7-uOl0AbT0-unsplash.jpg
5184
3456
Nathan Ives
https://www.strategydriven.com/wp-content/uploads/SDELogo5-300x70-300x70.png
Nathan Ives
2019-11-25 18:00:21
2019-11-25 19:17:34
Tips on hotel marketing 2019 (including email marketing)