10 Things to Consider When Hiring a Website Developer
StrategyDriven Insights Audio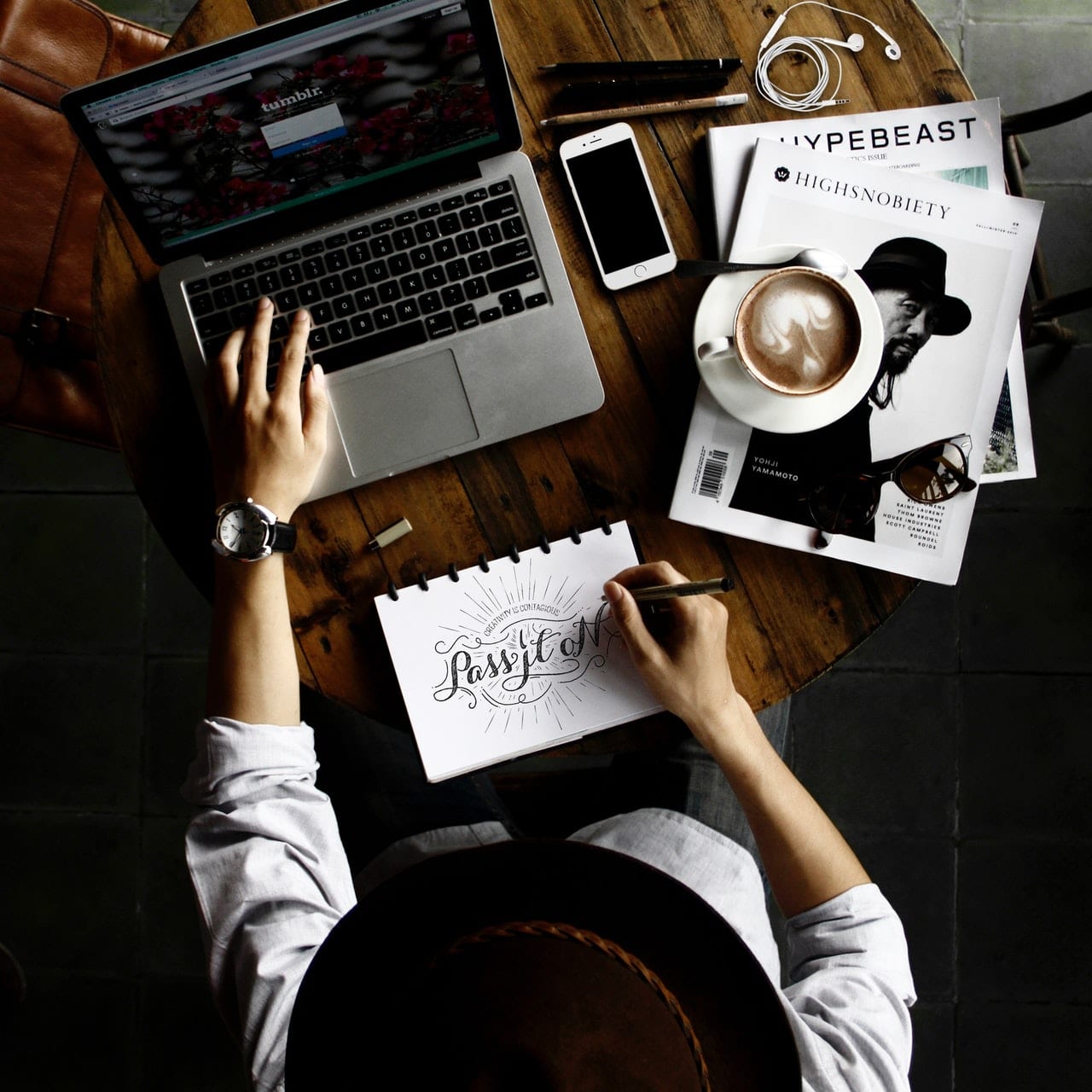 Forming a strong team of professionals who are on the same page with you is vital and at times very challenging. But let's face it, the success of your business in much depends on the people who are helping you sail your projects towards the rewarding revenues.
When it comes to finding your perfect developer, there are dozens of things to take into account. For starters, the number of possible existing languages of programming can be compared to that of spoken ones! Not to mention the plethora of platforms on which websites and apps can be built on.
To help you get a better understanding of which things to pay attention to most during your hunt for the ideal developer, here's a comprehensive list of top tips that should help you in finding the perfect match.
1. Project-based or ongoing?
One of the first questions you should ask yourself prior to making any search attempts is whether you'll need a developer to join your team "for the long run" or do you need someone who's more or less a "one-time deal"?
Depending on your answer, you'll either be narrowing it down to a talented person for a full-time position or start looking for a skilled contractor who'd assist you in your project and with whom you'd part ways after the work is complete.
In case you're leaning towards the first option, undoubtedly, you should attempt to meet the candidate in person simply to get to know them better. After all, you'll most probably be communicating with him/her frequently, so make sure that you and your interviewee "click".
If your needs comply with the second option more, most likely you'll be hiring a freelancer for the job. Of course, this doesn't mean that you'll be working together for a mere couple of weeks. In this scenario, it all goes down to the scopes and volumes which will need to be tackled. And even your project-based contract with a freelancer can last for years, so choose your candidate wisely!
2. Existing project vs Starting from scratch
Based on your necessities, it is important to understand that there's a huge difference between advancing what you currently have and coping with website construction right from step one. Building from the ground up implies a different (usually larger) scope as new projects require thorough planning alongside quality implementation. On the other hand, dealing with already existing material stipulates additional time for audits or conducting optimization research, just to name a few.
Again, having a clear vision of what your needs are and outlining it in your job description will help you while seeking the right person for the job. The candidate's previous work experience matters as it'll safeguard you and maybe at times help you benefit from earlier practices, for example, you may obtain some ready-made solutions.
In any case, giving your prospective hire a test assignment to see "the magic" in action is considered a wise approach!
3. Area of expertise
In some cases, you'll need to pay extra attention to the field that this or that developer specializes in. Are you sure that the candidate you're considering is a developer and not a web designer? Is the candidate a front-end or back-end specialist? Or maybe full-stack? The list of alternatives can be lengthy.
Know what platform your website has been built on or what you plan to build it on. This way you'll quickly weed out more than half of the potential candidates. Asking to view your potential employee's portfolio can surely do you good as well.
Just to make the picture more transparent, here's a common example. For instance, you're an owner of a midsize online retail business and have your eCommerce website built on one of the most popular platforms, Magento. The super flexible platform offers as much customization for your site as you can possibly imagine, meaning that you have the opportunity to transform your most futuristic ideas into reality. To run this store without any glitches from the technical side and to boost your online customer experience whilst staying in step with the trends, you'll find no better solution than to hire dedicated Magento developers for the job. Magento is without the slightest doubt a tricky thing to work with from the point of view of a developer, thus, rich earlier work experience with the platform and in-depth knowledge of the language, libraries, and systems should be key when choosing the right Magento expert to help grow your online business.
4. Is your candidate a fast learner?
Product knowledge, by all means, signifies value you can gain, so ideally your future employee should understand your needs. It's among the "musts" to have the person working for you to be willing to find out more about your business, other players on the market, and the overall future direction of the field. Why? This can safeguard you from investing in some longstanding decision regarding your online presence which can soon become outdated.
Whether we like it or not, change is a constant process that always progresses. Thus it's important to be able to adapt. Your developer will truly be great provided that he/she is constantly improving his/her knowledge and expanding the skill set. Each time something new appears in the world of coding, your IT specialist should keep pace. If that's not true, bad news for you. Therefore, the ability to learn new things quickly is a major point to take notice of.
5. Communication, communication, communication
It may come to a surprise but not all developers can boast strong communicative skills. Moreover, their language is often filled with dozens of programming terms which can be hard to understand. Do your best to determine if your communication with the candidate is (or will be) effective since from the long-term perspective you and your team will most likely need to touch base with the developer often in regard to the project. And understanding each other with ease should be one of your priorities.
To be on the safe side, the golden rule is to avoid vagueness and be specific about your expectations, requirements, etc. Your first chat with the candidate may already give you the impression of whether you'll hit off or not.
6. Detail-oriented and attentive
Seeing eye to eye with your developer is certainly a perk. And perceiving how your ideas become "live" within the deadlines is great. But are all even the smallest details taken into consideration after a task is claimed to be "done"?
The quality of the completed work can be measured in different ways, for instance, how well it passes the testing stage. It's not a crime to make some minor mistakes, we're all human beings; if something needs to be corrected it should be. Yet how many times the task spins in the testing circle can be an indicator worth noting, as constant do-overs won't get you far, agree? Perhaps try to test the water on the subject when meeting your candidate and don't hesitate to ask whether the person can define himself as attentive.
7. Time management
Talent and knowledge is one thing, managing and using your time wisely and effectively is another. The last thing you'd want to do is to take on someone who easily falls for distraction. Even if a real IT guru is sitting in front of you, have your guards up regarding time management matters as, bottom line, this person will be responsible for handling your requests.
To be consistent, inquire about the methods and ways your possible co-worker handles work time or which hours in the day has he/she found to be the most productive ones. This should make the matter's curtain come down a bit.
8. Self-motivation and initiative
Being able to work in a team is a quality to cherish, staying motivated is another no less vital one. Don't make the wrong conclusion that the candidate that's right before you isn't self-motivated if you don't see some hyper enthusiasm straight away. It's fine to be humble during interviews or as you're making first communication steps with someone new.
Ask your potential employee what motivates them and how he/she overcomes obstacles when dealing with something unknown. This should surely help you get a better idea.
The same goes for being the kind of person who can take initiative. Having a general understanding is one thing, but showing interest and having the ability to give an opinion that's backed up by facts and from which the whole team can benefit from is a trait you'd also want to try to detect before deciding to hire a developer or not. "No questions asked" guys aren't always the right choice.
9. Geographics
To be fair, the digital world of the 21st century that we live in today has given us the unmatched privilege and ease of communicating with each other from practically any point on the planet. And when you come to think of it, does your developer's location really matter?
This question is a point of common debate since many people prefer to back up the opinion that as long as the work gets done, who cares from which point on the map your developer is working from.
Yet for the sake of the convenience of your communication, it has recently become habitual to give preference to working with a developer who is in (or at least close to) your timezone rather than to the one who's doing so remotely. The thing is that time difference can play a bad trick with you, and it appears that tasks get completed faster and better when thousands of kilometers don't separate you from your developer. But again, things are not always the same.
10. Where to look for a developer
As mentioned earlier, if you're in search of a freelancer, you may easily make use of one of the many platforms, created especially to connect you with developers. As such, Upwork, Gun.io, Freelancer.com, and Hubstaff Talent are a couple of examples of places to get you started.
Need someone to join you in-house? Consider opting for the popular and efficient professional network of LinkedIn which has won over the hearts of recruiters worldwide.
All in all, looking for the best possible fit usually takes time. It's more than safe to say that you shouldn't expect the candidate to check off every single point on your list of expectations straight away. But if you've found the perfect match for you, do your best to have this collaboration going for many years to come since, without a doubt, your developer can help you grow your business!
Related content from StrategyDriven
https://www.strategydriven.com/wp-content/uploads/fashion-art-coffee-macbook-pro-57690.jpg
1280
1280
StrategyDriven
https://www.strategydriven.com/wp-content/uploads/SDELogo5-300x70-300x70.png
StrategyDriven
2020-02-26 16:00:06
2020-02-26 22:14:55
10 Things to Consider When Hiring a Website Developer