Marketing First, Technology Second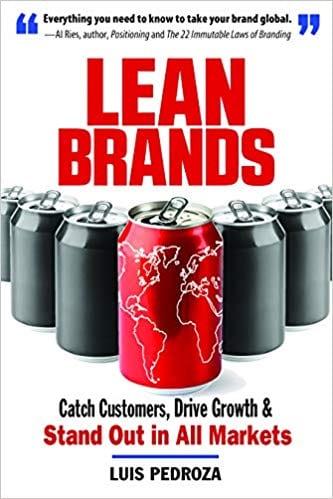 Whenever someone asks me to define marketing, I tell them that a marketer's primary responsibility is to differentiate because when two competing products are perceived as being the same, consumers are forced to make their choice based on price.
Tech-First Paradigm
A major downside of living in a tech-centric society like ours is that many of us now use a technology-first lens to view the world around us. Too often, product managers are taking the easier route of emphasizing technical features and benefits instead of crafting a compelling brand positioning strategy that identifies and fills a perceived gap in the minds of consumers.
Let's face it; technical superiority is usually short-lived. Just think about all the mobile phones you have personally owned. If you compare leading mobile phone brands based on their actual technical specifications, you'll find that from a speed, memory, and graphics perspective, many brands are incredibly similar. Yet, each of us has specific brand preferences. I have personally witnessed long lines of people waiting for hours in bad weather just for a chance to purchase the newest iPhone.
No Brand Strategy
Depending on your source, somewhere between 75% and 90% of all startups will fail. When founders are asked why their startups have failed, the top three reasons given are 1) a lack of focus, 2) too much competition, and 3) insufficient demand. If you think about it, each of these reasons is a symptom of a poorly formed marketing strategy. A lack of focus equates to a lack of positioning. Too much competition comes from not enough differentiation, and insufficient demand probably means your brand lacks a reason for being.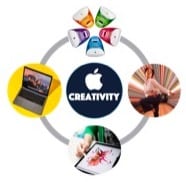 Why is Brand Strategy Important?
The world's most successful brands have well-defined brand strategies that include a differentiated positioning and reason for being. The gold standard example of brand positioning is when Apple created its Think Different campaign. That's when Apple repositioned itself as the go-to computer brand for those who want to be creative. From that moment on, every Apple touchpoint (tech, software, and features) was intentionally designed to help people be more creative.
Not an Afterthought
As a consultant, I'm often asked to help brands create a brand strategy after they have already developed a product. Unfortunately, this is a suboptimal approach. Positioning a brand after launching a product, is like pouring the foundation for a building after the building is built.
Brand Positioning
The essence of brand strategy is positioning. Select a positioning that gives your consumers a clear choice versus the competition. An effective brand positioning is crafted and honed until it occupies a differentiated and meaningful space in the minds of consumers – a space that cannot be easily replicated by the competition. Differentiate on attributes that consumers care about and solutions that consumers would prioritize when choosing between brands. Remember, just being different is never enough.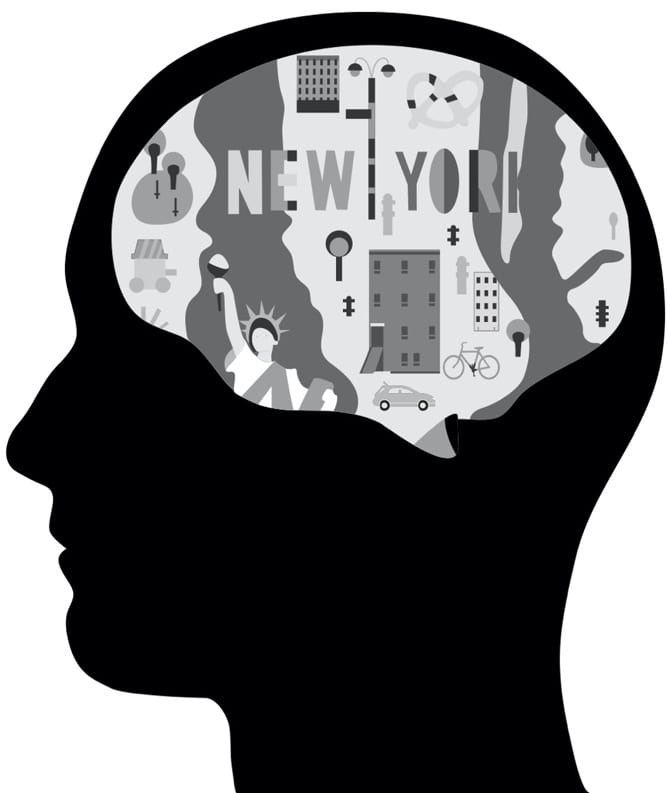 Find your Own Space
A consumer's mind is like a big city with lots of individual neighborhoods. Neighborhoods are known for offering different things – think Chinatown, Little Italy, the suburbs, uptown, and downtown. Just like selecting a place to build a physical structure, it all comes down to location, location , location. When picking a space in your customer's mind, you have to consider who your neighbors will be and what the neighborhood trends are. Is there a direct competitor next door? Is the neighborhood popular? Or, is the neighborhood in decline?

Focus
Distill your brand positioning down to a battle cry. Concise brand messaging is easy to share and remember. These slogans help keep your positioning top of mind while providing a true north for selecting on-strategy activities and building brand associations.
For example, LinkedIn's "Connect to Opportunity" does an effective job of explaining what the brand stands for and its reason for being
TOMS' "One for One" slogan communicates the company's focus on social caring and the emotional benefits of the brand. As a result, its "One for One" campaign is one of the all-time most popular cause marketing campaigns.

Amazon's Jeff Bezos has publicly referred to the company's mission statement as the guiding force behind his leadership decisions many times throughout the company's history. Since it began in 1994, Amazon has had a clear focus and a solitary reason for being. Amazon is "a place where people can come to find and discover anything they might want to buy online."
Stand Out
Humans, by nature, are creatures of habit. To get people to stop what they are doing and consider something new, you need to do something different. Just listing features and benefits is not going to cut it.
We live in a hyper-competitive world where consumers and stakeholders are overwhelmed with stimulus and competing messages. The average American reads roughly 100 text messages a day and is exposed to over 20,000 advertisements a week. As Sir Richard Branson famously said, "If you want to stand out from the crowd, give people a reason not to forget you." So, first, change your paradigm and find your unique reason for being. Then, use your tech to bring that unique proposition to life.
---
About the Author

Luis Pedroza is a global brand builder and author of Lean Brands: Catch Customers, Drive Growth, and Stand Out in All Markets
. He has held leadership positions with iconic global brands and has worked in many international markets. For more information visit www.luispedrozaauthor.com.
Related content from StrategyDriven
https://www.strategydriven.com/wp-content/uploads/51s2AJhRNWL._SX331_BO1204203200_.jpg
499
333
StrategyDriven
https://www.strategydriven.com/wp-content/uploads/SDELogo5-300x70-300x70.png
StrategyDriven
2020-03-17 18:00:51
2020-03-17 18:35:24
Marketing First, Technology Second