The Best Jobs For People Who Love To Travel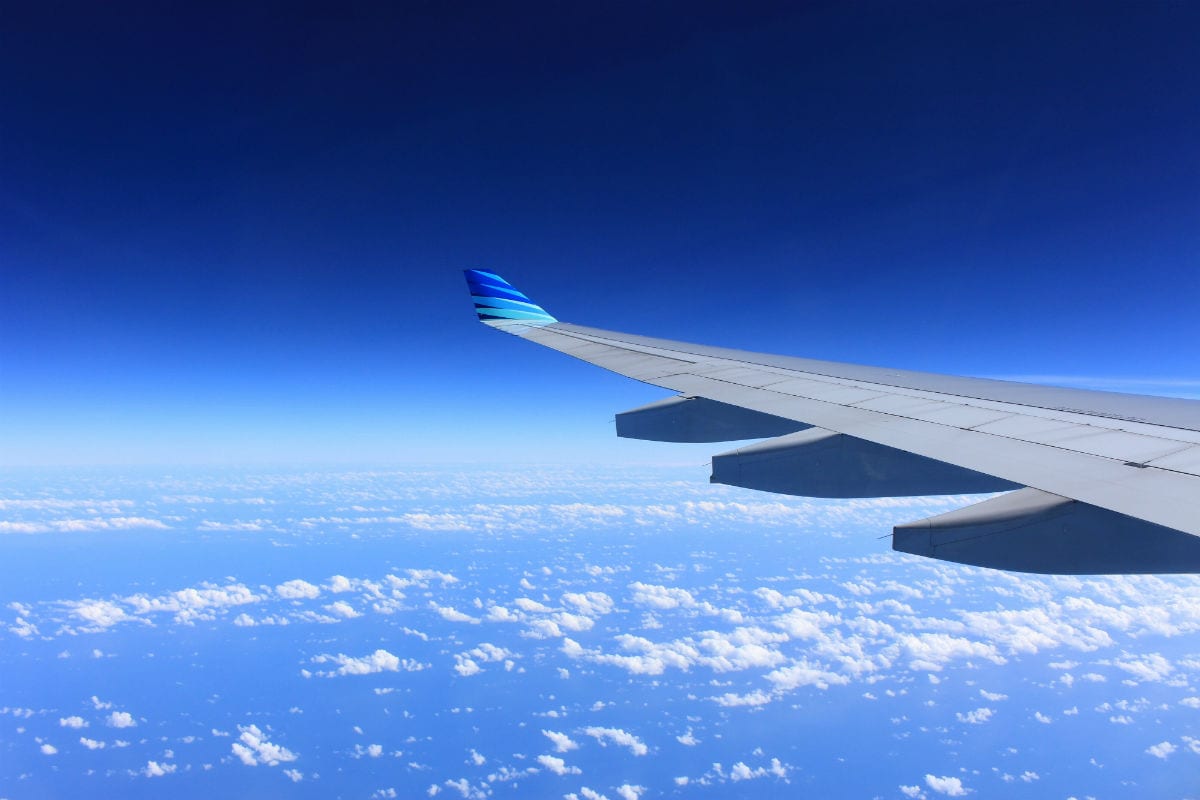 Being trapped behind a desk or in a cubicle every single day can be incredibly tedious, especially when you're dreaming of adventures in far off places. Most people get a break from this monotony for only a few weeks a year when they head off on vacation. They spend the rest of their days getting work done and wishing they had the opportunity to explore those foreign places better. If you're not happy with this life, then don't settle for it. Instead, find a way to turn traveling into a career. With that in mind, here are thirteen of the best jobs for people who love to travel.
1. Pilot
Everywhere you go, people will give you reasons not to become a pilot. They're quick to list the hardships and misfortunes that pilots have to face, as well as the dangers of the role. However, deep down, everyone knows that being able to fly is incredibly cool. What's more, you'll earn a good income from it. The training required to become a pilot is extensive, but the benefits are clear. Along with the money and cool points, you'll get to explore new places almost every day.
2. Flight Attendant
Not everyone is cut out for the life of a pilot. However, that doesn't mean that you can't still work on airplanes. As a flight attendant, you will be responsible for the comfort and safety of every passenger onboard your flight. This means checking that the emergency equipment is working and that you have plenty of food and beverages. The requirements for being a flight attendant do vary between airlines, but you must be able to stand for long hours and reach the overhead bins.
3. Cruise Ship Worker
Being scared of flying shouldn't hold you back from traveling or making money from it. If the air isn't for you, then you could see the world from the water instead. Cruise ship jobs have a reputation for being some of the best in the world. There aren't many careers that offer free room and board, as well as a competitive salary and the opportunity to see the world and meet new people every day. This might seem a perfect job, but it does require long hours and hard work.
4. Travel Agent
For a long time, the travel agency industry declined, as people began going online to book their own vacations. Over the past few years, however, it has made a comeback, mostly thanks to its expertise and solid reputation. The requirements to become a travel agent aren't as strict as many travel-related careers. However, there is training that you must undergo. As a travel agent, you might receive discounts on travel, as well as opportunities to travel abroad for work.
5. Writer
Writing is a job that isn't restricted to any one place. You can write from anywhere in the world, and travel as you do so. Some people even choose to use travel as inspiration for their writing. You could write a non-fiction book about a destination, for example, or a novel set in the country you're exploring. Alternatively, you could create a travel blog. It can take time to make money from blogging, but quality posts and a blogging schedule will help you to grow your audience.
6. Tour Guide
Imagine roaming the streets of Paris or canals of Venice while making money by sharing your love of travel with like-minded people. As a tour guide, you can travel wherever you want to, sharing your passion for wanderlust with others on vacation. All you need for this job is local knowledge, and the confidence to share it with a large group of people. A lot of tour guides work as freelancers, but there are companies out there that hire guides to run their travel programs.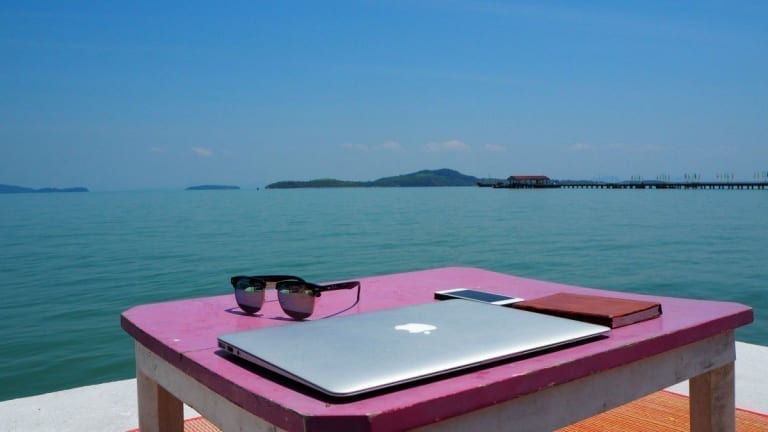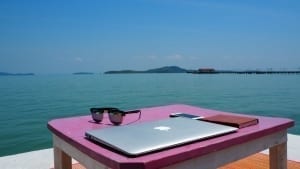 7. Virtual Assistant
Virtual assistants do administrative work for small businesses and start-up companies. While this is typically done at home, there's no reason why you can't work from wherever you choose to. As long as you have a laptop, reliable internet, and phone connection, you even can do this job while you travel. Many businesses will allow you to set your own hours, but others expect you to be available during certain times of the day, so bear this in mind when you start.
8. Truck Driver
Fans of road trips should consider a career as a truck driver. When working as a long-haul driver, you will deliver cargo from one destination to another. Depending on the company that you work for, this might mean traveling to other countries. From mountain peaks to shorelines and everything in between, you will see plenty of landscapes as you travel, as well as architectural gems. You might not have much time to explore, but you won't be stuck behind a desk.
9. Photographer
As important as it may be to remain in the moment, we all take photographs when we're on vacation. Rather than keeping these to yourself, you could upload them to stock photo websites. Once approved on these sites, you will earn a sum of money every time someone uses one of your pictures. The trouble is, this is unlikely to make you enough not to work elsewhere. Rather than take up an unrelated job, you could work as a photographer for destination weddings too.
10. English Teacher
We all have knowledge or a skill that we can teach to someone else. When your first language is English, and you are familiar with basic teaching skills, you can teach English abroad. To be able to do so, however, you will need a degree and some teaching experience. As long as you meet these requirements, finding work should be relatively easy. Those that would prefer not to spend all day in a classroom can opt for a part-time position or teach over the internet.
11. International Aid Worker
Although it can be, travel doesn't just have to be about having fun. No matter where you are in the world, you can make a positive difference in people's lives too. All over the globe, there are people in dire need of help, due to famines, wars, and natural disasters. As an international aid worker, you would be able to assist these people. While there are lots of volunteer options out there, some organizations offer housing and a full salary for those that work for them.
12. Au Pair
While most common in European countries, like France, there are jobs for au pairs all over the world. Being similar to the responsibilities of a nanny, as an au pair, you would have to take care of the children of the family that you work for. You might have to prepare their meals, help them with their homework, and take them on days out. In exchange, the family would give you a free room and board. Some au pairs earn a small salary too, as well as other perks, like vacations.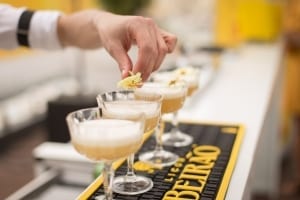 13. Bartender
You can find bars, nightclubs, and restaurants all over the world, with the job descriptions for bartenders being the same nearly everywhere you go. You'll find it much easier to secure a work opportunity in popular tourist spots, regardless of your experience. That being said, the more experience you have under your belt, the more opportunities will open up to you. Speaking the language will come in handy too, so you might want to attend a few language classes.
If you dream of exploring the world, then ditch your desk job and make a career out of traveling.
Related content from StrategyDriven
https://www.strategydriven.com/wp-content/uploads/aeroplane-aircraft-aircraft-wing-62623.jpg
800
1200
StrategyDriven
https://www.strategydriven.com/wp-content/uploads/SDELogo5-300x70-300x70.png
StrategyDriven
2019-07-25 17:00:10
2019-07-25 13:18:42
The Best Jobs For People Who Love To Travel