Tools For Vets: 5 Software Tools For Veterinarian Office Operations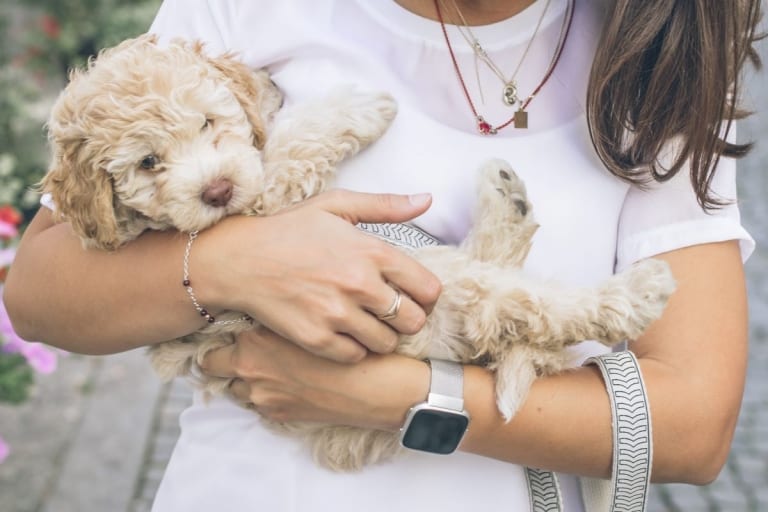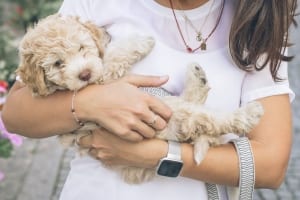 Are you looking for software tools for your veterinarian office? You might find this read useful. A veterinarian's work nature typically becomes a hectic small business with few employees and many critical business processes. That is why modern technology has developed helpful software tools that are particularly created for a veterinarian's use.
Software features like Electronic Medical Records tool, Data & Memory Backup Tool, Inventory Management Tool, or Email Marketing Tool are some of the essential software tools that make a veterinarian office's processes quicker, reliable, and convenient. To learn more about them, listed below are five software program tools useful for your veterinarian office.
Email Marketing Tool
One of the most crucial software tools is an Email Marketing Tool. Trusted software like Weave, have a very reliable email marketing tool. You can access a demo of the app here at https://www.getweave.com/veterinary/. These apps help you market your veterinarian clinic to increase your local area presence, raise your brand awareness, and ultimately produce more satisfied and raving clients.
Typically, veterinarian offices are small businesses that only thrive by attracting more clients. Without customers, they will not survive. Thus, an email marketing tool is one significant element that helps solve this problem by promoting their veterinary business to different types of clients, namely, cold clients, warm clients, or hot clients.
Utilizing an email marketing tool also helps veterinarian clinics on the financial side, for it cuts costs on marketing efforts versus typical or traditional ways of marketing. This will allow you to allocate your veterinarian office's funds to other essential aspects of your business.
Also, regulating the usage of an email marketing software tool helps you to increase your brand awareness. This is crucial because there will always be lots of existing competition, not to mention upcoming contenders in your area.
In the long-term, by consistently increasing your brand awareness, people will automatically identify you as a trusted and prominent veterinary business, and sooner or later ultimately attract customers with less marketing efforts.
Electronic Medical Records or EMR Tool
In a veterinarian clinic business, medical records are important files that they must keep. Thus, using a software tool like an electronic medical records tool will help veterinarians smoothen out their documentation and filing processes versus the traditional "paper" way of keeping records.
EMRs have several advantages for a veterinarian office for it automates a lot of tasks. EMRs provide accurate details about their patients. Their information is located quickly with just a few clicks. This helps a veterinarian business's processes to be faster and smoother.
EMRs also provide updated data of patients and even their medical history. This allows veterinarians to track if their pet patient's health status is progressing or getting worse.
Patient Reminder Tool
Another vital software tool that a veterinarian office must-have is software with a patient reminder tool. In a veterinarians' work, reminders are very significant because a pet patient's health progress, especially those pets with critical conditions, must be treated timely to improve their health effectively and progressively.
Another advantage of a patient reminder tool is that it decreases the waiting time of clients. For instance, there are times that pet patients are a little bit handful and uncontrollable, taking you over 15 mins to handle and thus consuming much of your extra time than the duration you had planned. As an effect, the waiting time of clients becomes extended.
By utilizing a patient reminder tool, you can prompt your scheduled clients for the day ahead of time for any unwanted delays or unexpectedly quick check-ups. You can readjust their schedules. Doing so will decrease their waiting time by going to the veterinarian office exactly or close to their time of appointment.
Data & Memory Backup Tool
One of the most vital software tools that a veterinarian office must have is to acquire a software program with a data backup tool. In doing so, veterinarians can access particular files quickly in a matter of seconds because of the backup memory tool in the system.
This tool is also convenient in the prevention of data loss in times of power failure. On some occasions, computers are prone to damages and data loss, which is sometimes out of control.
An example is power outages due to a storm or viruses that can delete data, including important ones. Thankfully because of data & memory backup tools, veterinarian offices can retrieve important files and data in disadvantageous times like this.
An Inventory Management Tool
Most businesses, like veterinary clinics, often need to manage inventories. That is why veterinarians need to utilize an inventory management tool to automate and improve operations, lessen inaccuracies, reduce costs, and increase profits.
For example, you can accurately analyze which products are selling faster, selling gradually, and have little to no sales at all. Because of this, you can identify what to improve in your products. Could it be about the brand and pricing? Or could it be about the quality of the product which makes little to no sales at all?
Takeaway
Every software tool above will help enhance the quality and efficiency of a veterinarian office's operations. With the right amount of studying and planning on which tools are of great use versus which tools are unnecessary for your veterinarian office, you can create a system that works best for you, particularly on the operations side.
Related content from StrategyDriven
https://www.strategydriven.com/wp-content/uploads/flouffy-T2ld_5QnZBQ-unsplash.jpg
800
1200
StrategyDriven
https://www.strategydriven.com/wp-content/uploads/SDELogo5-300x70-300x70.png
StrategyDriven
2020-11-22 07:00:06
2020-11-22 05:33:05
Tools For Vets: 5 Software Tools For Veterinarian Office Operations