Inexpensive Ways to Engage Your Clients in 2021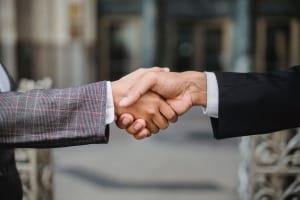 Thanks to the technology available nowadays, engaging them has never been easier or more affordable.
When done right, your engagement strategy will result in a customer-focused business which will, in turn, boost more growth and loyalty.
Follow these steps and learn all you need to know about inexpensive ways to engage your customers!
Ask for Feedback
Feedback is an absolute must for every customer engagement strategy.
Your clients want to be asked about their experience with your business. It makes them feel valued.
By asking and responding to feedback, you show them their opinions matter. People need to feel heard and valued in order to be motivated and open to collaboration.
When your customers can freely express themselves, they will also want to communicate and engage with your business.
Feedback also develops emotional connections.
When your customer realizes they are not dealing with a faceless corporation but a real person behind it, it is the foundation for developing a stronger relationship.
Once you accomplish that, it will lead to more loyalty and more customer engagement.
You should create a feedback strategy that is sustainable for your business. Don't be afraid to redefine it and try different approaches.
For example, you can include surveys, net promoter scores and social media monitoring. None of this requires spending too many resources or developing an extensive strategy.
Asking for feedback is one of your most important methods of motivating consumers to engage with your brand.
Engage Across Social Media Channels
Make sure you use multiple social media channels to communicate with your customers.
Being reachable and responsive across social media channels shows that you are ready to assist your customers at any given time.
Using your social media accounts will not only help you stay on top of trends, but also enable you to nurture your relationship with your customers on a daily basis.
You are there for them if they have any questions or concerns. Your customers will recognize the value of that.
When you create an online community on your social media, you engage your users to get more insight and information.
It is a cheap and effective way to present any news, products and quality content. Interesting and engaging information you provide on social media will keep the communication going.
When one person shares your post, you can reach hundreds of people at virtually no cost.
Even when you invest in a social media campaign that produces tons of shares and generates more views, you are still gaining more publicity than with many other, more traditional strategies.
Social media channels will help you build a reputation of being responsive and engaged with your customers at all times.
Host Webinars
You need to embrace the opportunities that come with 2021 — and one of them is hosting webinars!
With interesting webinars, you are keeping your attendees engaged from start to finish.
If the audience is invested and attentive, your customers will be open to learning more about your business and feel like a part of your community.
By making sure your webinar is informative and interesting, you will leave a strong impact and achieve better conversion rates.
Engaging webinars or seminars deliver more value to the audience.
When your customer leaves a webinar with a positive experience, his or her satisfaction will result in their loyalty to your business.
Maybe you can cover a topic that you notice your customers struggle with often.
These events don't have to be long or expensive, but your customers will appreciate all the effort you put in and the advice you provide.
With the right webinar strategy, your webinars will be a valuable tool both for you and your customers.
Build a Loyalty Program
You absolutely need a loyalty program for your customers.
Your primary motive is to make your existing customers feel valued.
When they feel like you are willing to go that extra mile for them, they will have the motivation to continue buying from you.
This will not only elevate the customers' appreciation of your product or service, but increase the chances that your customers share their experience with others.
Loyalty programs will also increase your revenue.
Loyal customers already have trust in your brand. When you increase customer retention, it will also increase the profit. Your customers are likely to spend more.
It is estimated that loyalty members spend 5 to 20% more than non-members on average. They also buy more frequently. This is a win-win situation for both sides.
Loyalty programs are an important part of customer experience and engagement, especially on a highly competitive market.
Conclusion
Customer engagement comprises all interactions with your customers, including feedback, social media channels, and webinars.
By following these steps and shifting your focus to loyalty programs and other engagement strategies, the interaction stays positive.
When you create your strategy around those interactions, you will help your existing customers — and bring in some new ones, too!
---
About the Author

Joe Peters is a Baltimore-based freelance writer and an ultimate techie. When he is not working his magic as a marketing consultant, this incurable tech junkie devours the news on the latest gadgets and binge-watches his favorite TV shows. Follow him on @bmorepeters
Related content from StrategyDriven
https://www.strategydriven.com/wp-content/uploads/pexels-ketut-subiyanto-4963437.jpg
800
1200
StrategyDriven
https://www.strategydriven.com/wp-content/uploads/SDELogo5-300x70-300x70.png
StrategyDriven
2021-03-03 17:00:23
2021-03-04 00:16:41
Inexpensive Ways to Engage Your Clients in 2021