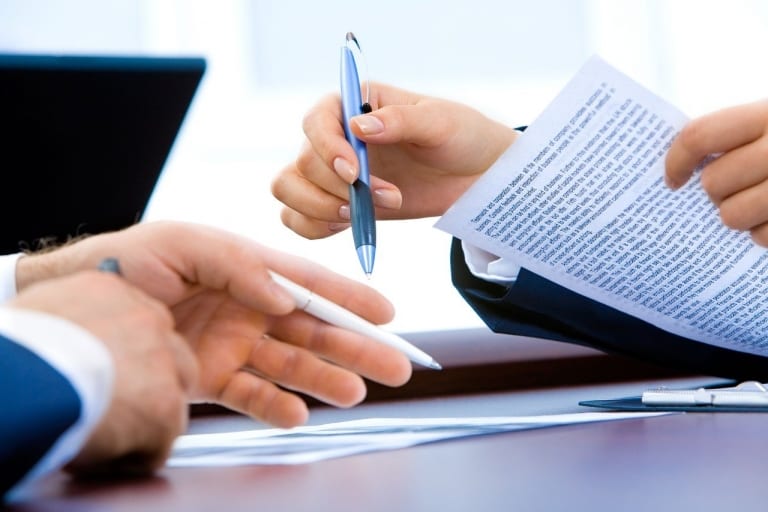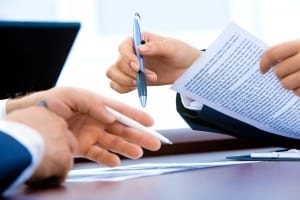 Starting your own business means the beginning of an incredible journey. Creating your company can bring joy and satisfaction from many points of view. So, you saved some money, gathered motivation, and you're ready to take the first steps in creating your own business. Good financial and legal decisions are essential. However, passion and determination are the most important things in the long run. It would be best to realize that you'll face many problems and hiccups along the way. That's why the strength of character is fundamental in pushing through issues and adapting along the way. The world of business is a dynamic arena in which only the fittest survive.
The following piece will provide you with a basic planning framework to start your firm from scratch:
Research the market and examine your competition
First of all, you'll have to understand your target market. Ask yourself a couple of questions:
Who are my clients? What's their age, gender, social status, etc.?
Who's my competition? What's their business plan, and what can I learn from them?
Understanding the market is necessary if you want to get straight into business once you open. Consider the level of demand for your product/service. Also, gauge the market size, the location in which you operate, pricing ranges, and other economic indicators such as population income and employment rate. In other words, market research means analyzing the conditions in which you'll work. It's a way of observing and adapting to fit the needs of the market.
Create a business plan
The business plan helps you understand your business's structure, operation, and future needs. This document will also help persuade collaborators and investors into working with you. There are a few free templates and guides available online. Don't worry if you don't know how to start. Download the sample that represents your company type the most and start filling it up.
There are two main styles: traditional or lean start-up. The traditional style is more extensive and detailed. On the other hand, the second kind allows a brief summarizing of the vital points.
Invest capital in your company
The next move is to calculate how much money your business needs to take off. This way, you can figure out how much capital you need to raise through personal funds, investments, or bank loans.
Self-funding is everybody's dream. Unfortunately, that's not possible in most cases. So, you'll need to think about a few options:
Crowdfunding is an excellent outside-the-box choice that can work wonders for certain types of businesses.
Small business loans through banks are classic ways of starting and are safe.
Other programs to consider are Small Business Investment (SBA) loans through Lender Match.
Decide on your business location
Location, location, location. The area in which you operate establishes the tax range, zoning laws, and business regulations. You'll have to analyze various states, cities, and even neighborhoods. When calculating start-up expenses, make sure to:
Include area-specific expenses such as minimum wage, property value, rental value, insurance rate, utilities, and government licenses/fees.
Include zoning laws regarding buying, renting, building, and operating out of a physical building.
Include local and governmental incentives such as tax cuts, utility cost reductions, urban redevelopment motivations, and technological support.
Choose your firm's legal structure
Your business's legal format determines day-to-day activity, license requirements, tax ranges, and personal liability. Selecting the proper structure means efficiency, legal protections, and benefits.
First, you'll have to review, compare, and understand the main business structures:
Sole proprietor;
Partnership;
Limited liability company (LLC);
Corporation;
Cooperative.
Next, you must decide if you're going to combine various structures for tax benefits. Although somewhat uncommon, combining different legal designs can yield tremendous advantages but are generally harder to set up.
Select your brand name
Choosing your company's name seems the easiest point of the list, but that's not entirely true. You must decide on a captivating title that echoes your brand spirit. Also, you'll have to make sure the name isn't already registered.
Once you've done your research, it's time to register your brand name under:
State-level entity names, which offer protection within state borders.
Federal-level trademarks, which offer protection within national borders.
Doing Business As (DBA); it's not always required, but some legal structures need it to open a bank account.
Register your company
Once you've decided on the business name, it's time to register it legally. Registration is especially required if you're conducting business without using your legal name. In this case, you'll need to register federally and even locally.
Suppose your company plans to conduct business in more than one state. In that case, you'll need a foreign qualification from the Certificate of Authority.
Obtain federal and state tax ID
Alias Employer Identification Number (EIN), the tax ID works as a private social security number. It allows businesses to pay taxes, pay employees, file tax returns, etc. Once you've set up your tax ID, don't forget to update it in case of changes in names, addresses, ownership, management, or tax status. This IRS digital assistance tool will help you apply for an EIN.
Get your license and permit
To grow your business into a success story, you need to stay legally compliant. Obtaining all the licenses and permits is an obligatory step to remain legally protected and do business. They vary by industry and are slightly different from state to state.
Generally, the more "dangerous" a business is, the more permits it needs to function. For instance, a firearms shop will encounter more scrutiny than a TV company. Likewise, fisheries or agricultural firms need more permits compared to a clothing shop.
Open your business bank account
A company bank account is almost mandatory for most sectors. A checking account helps handle transactions, taxes, and much more. Additionally, it's a protection method against fraud or other malicious activities. Having a bank account means transparency, professionalism, and purchasing power.
Opening a bank account is pretty easy with the right paperwork. Just make sure you compare different institutions to get maximum benefits for you and your business.
Conclusion
Creating your own business is the ultimate capitalistic dream. Building a company means hard work and personal sacrifices, but the potential rewards are well worth it. Let's recap the main points of starting a firm:
Market and competition researching;
Creating a business plan;
Gathering and investing money;
Picking a location;
Choosing the legal structure;
Naming your brand;
Registering the company;
Obtaining federal/state tax ID;
Getting licenses and permits;
Opening a bank account.
---
About the Author

Tiffany Harper is an experienced corporate sector writer, who sometimes helps as an expert to ninjaessay. She specializes in entrepreneurial development and start-up strategies. If you need essay help or business advice, don't hesitate to contact her. When Tiffany is not working she is writing her book about self-growth and self-motivation.
Related content from StrategyDriven
https://www.strategydriven.com/wp-content/uploads/laptop-3196481_1280-1-1.jpg
853
1280
Sharon Kastoriano
https://www.strategydriven.com/wp-content/uploads/SDELogo5-300x70-300x70.png
Sharon Kastoriano
2021-04-11 07:00:30
2021-04-11 16:15:28
Creating My Own Business