7 Growth strategies to improve your bottom line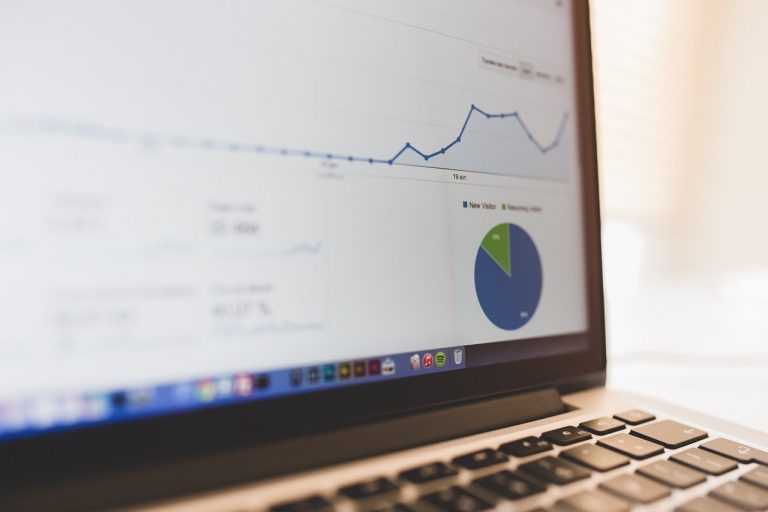 In business, it's all about profit and loss. The numbers are important.
A top line and bottom line is a form of that financial analysis. These names are quite easy to form an idea of their understanding for anyone. The top must mean something positive and the bottom must be some bad news. This presumption is not half wrong.
The top line refers to business growth. It's a measure of a company's ability to market and sell its products against its competitors. More revenue means that the company has more to spend on advertising, marketing and new product development.
The bottom line, on the other hand, is a company's net income, displayed at the bottom, hence the name. It is an important indicator of overall conditions in the company's target markets. However, mainly businesses want to improve these numbers. And by that they mean, they want to decrease the bottom line which is referencing the operational and overhead costs for the business.
Growing revenues and reducing overhead expenses is the simplest way to improve the bottom line. But a lot can be included in this one statement.
Here are some strategies that can help:
1. Adjust Pricing
A customer wants the cheapest product they can find at peak quality and businesses need revenue. There is always a place for compromise.
Re-evaluate your pricing strategy. If sales are high but revenue is low then increase the prices of products where it is fair to both the business and the consumer. If sales are low then try to analyse the reasons that can be changed and decrease the pricing where there is room.
Analyze the price margins and evaluate if the current prices are truly covering the costs of the overhead. Do periodic research on both, the product and business competitors, to keep the pricing optimum with change.
Make sure you are aware of any fees you are paying for using different payment platforms, as these should be forming part of your pricing structure. If you are unaware of the actual cost of the fees, this can eat into your profits. Use a Paypal fee calculator if you accept payments via Paypal to help you set your pricing.
2. Market Smarter, Not Harder
There are various digital marketing services today that help regulate better marketing strategies for the business. Incorporate them.
This is one way that businesses can increase both the top line and bottom line at the same time. Focus on acquiring only the best customers through social media campaigns, and stop spending money on low-value customers. Do some research, think about who is most likely to benefit from your product or service, and then consider how to reach out to that group of people. Market to those customers that will surely invest in the business, not the masses.
Segmented marketing campaigns have a better chance at bringing in customers to the business rather than untargeted trials. Marketing should always be targeted towards people who are most likely to buy the product or services and generate more sales at less cost.
3. Create Conversions
Once the digital marketing campaigns are drawing traffic to the website, the next main thing to do is to regulate the conversion rates for bottom-line growth. Not all the investment should be done on getting traffic to the page, if there is no conversion then the visits are wasted.
Make the landing pages easy to understand and engaging and cover the same points as the campaign that brought the visitor there. Ensure some or the other form of data or commitment from the visitors so that better campaigns can be channelled to them again.
Do not focus alone on getting traffic on the page, after a point those efforts should be shifted towards conversion. Know the shift, and accordingly, change.
4. Upselling and Cross-selling
Cross-selling and upselling are surely very time-consuming practices but they bring significant improvement to the bottom line. Upselling is the practice of encouraging customers to purchase a comparable higher-end product than the one in question, while cross-selling invites customers to buy related or complementary items.
While finalizing a deal with a new customer, suggest other products or services that the company offers that would go well with what they've purchased. Upselling is a little harder to do without seeming greedy so make sure to keep the main goal of providing the best value to the customers clear in mind. Customers should never feel like they're being sold to.
Cross-selling options are a great way to bring the customer's attention towards other products that usually complement the one in question. Showing statistics like "usually brought together" or "x% of viewers of this product also looked at this" helps convince them of the purchase subtly and also gives them a sense of community.
5. Tighten Credit terms
Credit terms are simply the time limits businesses set for the customers to pay for their merchandise or services received. These are important because cash flow is very important for a business to sustain. Longer credit terms mean the business will have to wait longer for the cash inflows.
This is why the credit terms of the business should be designed to improve cash flow. Having multiple delinquent client accounts is a sign that a company's credit terms are too loose. This can seriously affect the bottom line and create cash flow problems.
Try revising the general terms and charging late fees or interest on unpaid invoices. Many businesses try to give customers special discounts and coupon options if they choose prepaid options or pay within a specified period through affordable instalment plans. This provides the customer with an incentive to pay quickly which in turn improves cash flow.
can also encourage clients to reliably send in a check for services rendered.
6. Automation
Sure, robots aren't taking over yet. There are various steps in business that need improvisation so automation isn't going to replace manual labour. But that is not to say that automation doesn't still have many benefits that should all be taken advantage of.
It brings efficient work, integrated systems, and better processes. It reduces errors, reduces delays in the business process, improves the speed of customer service processes and helps provide the rest of the team valuable time to focus on other strategic tasks.
Whatever can be automated or outsourced to a trusted service for less money than the cost of the company's own time should be automated. Initially, an investment in the technologies that enable automation will look like another expense, but the benefits are cumulative and businesses who embrace workflow automation can see big results in their bottom line.
7. Employee Training
With budgetary restraints, most of the time the first thing to move to the bottom of the list, if not completely off it, is employee training. An underrated protocol that businesses usually overlook. But, it has many long-term benefits that go unnoticed due to ignorance.
Having trained professional employees who know what the scope of their jobs are and who are held accountable for their productivity can save companies thousands of dollars each year. Any employee is a part of the team and should be an enthusiastic brand representative, whether in office or not. A strong training program focuses on developing functional skills, improving company processes and streamlining strategic goals.
It assists in ensuring savvy customer service representatives and productive team members. This also helps businesses to understand and track the employees that excel from the ones that may be underperforming.
Conclusion:
Scheduling time to closely examine all company expenses and business costs can truly help realise where money can be better invested. Always calculating the return on investment for every action can truly make a difference in cutting costs and improving the bottom line.
Related content from StrategyDriven
https://www.strategydriven.com/wp-content/uploads/computer-767776_1280-2.jpg
853
1280
StrategyDriven
https://www.strategydriven.com/wp-content/uploads/SDELogo5-300x70-300x70.png
StrategyDriven
2021-09-14 07:00:41
2022-01-09 03:03:15
7 Growth strategies to improve your bottom line