6 Ways to Improve the Customer Experience in Your Restaurant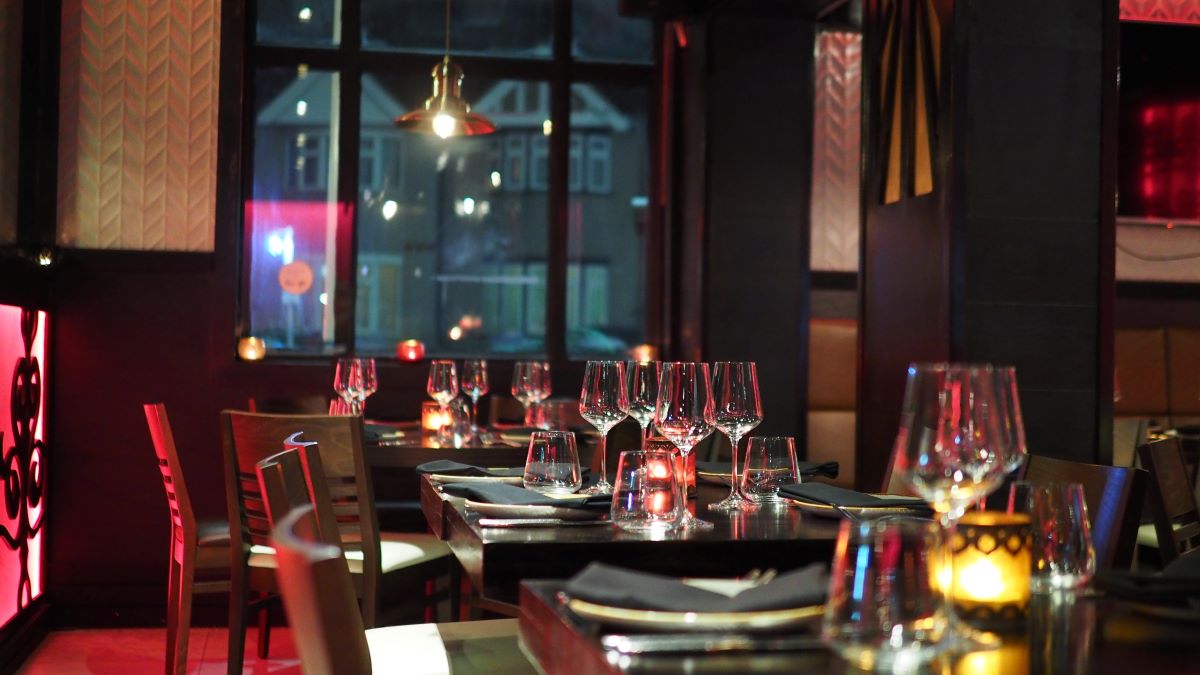 Even the most successful restaurants can struggle to keep customers happy. In fact, according to a recent study, as many as two-thirds of Americans have left a restaurant without feeling fully satisfied with their experience. To turn things around and win back disappointed customers, you first need to identify the issues currently hurting your restaurant's rating on Yelp and other review sites.
Once you have a clear idea of the obstacles impeding your customer service, you can begin implementing solutions. In this article, we'll discuss 6 ways to improve the customer experience in your restaurant.
Improve employee satisfaction
It's vital that your employees are content and happy at work. If they're not, it will prevent them from providing the optimal customer experience. It's also worth noting that there are many low-cost ways to increase employee appreciation and improve work satisfaction. Here are a few ideas:
Provide an opportunity for staff to offer feedback about company policy or service
Offer a flexible schedule for personal time off
Emphasize teamwork, collaboration, and cooperation
Create opportunities for professional development
Provide ample opportunity for staff to have input on company matters
Incorporate cross-department training opportunities
Introduce digital ordering
One way to improve customer experience in your restaurant is by introducing digital ordering. This technology can help you eliminate waiting times for customers, increase the accuracy of orders, and reduce operating costs.
A restaurant ordering system is a huge convenience for customers. Digital ordering eliminates wait times and makes it easy for customers to place orders anytime with just a few clicks on their phone or computer screen.
Digital ordering also helps restaurants avoid mistakes when taking orders because all information is stored electronically instead of written down on paper forms that have a tendency to get mixed up or lost. This reduces the likelihood of sending out incorrect orders and saves time for both staff and customers by eliminating the need to double-check every item on an order form before handing it over to the kitchen staff.
Allow deliveries
One of the most common requests from restaurant customers is the ability to order food to be delivered. With digitalization comes the ability to offer delivery services. Now, diners don't have to leave their homes to enjoy your delicious cuisine. Allowing delivery can also be beneficial for you as a business owner. For example, if you own a chain of restaurants, you could use one location as a distribution center for your other locations in the area. This would save you money because it would cut down on overhead and allow you to keep more of your profits.
In addition to improving customer service, deliveries are an excellent way to increase revenue and profits. Some restaurants that offer delivery services see as much as 15 percent higher profit margins than those that don't. Offering delivery benefits everyone involved: customers get convenience, employees earn tips, and business owners can make more money without increasing overhead costs.
Streamline your menu
We understand that you want to offer customers various options, but too many choices can be overwhelming for many diners. There's no need for customers to feel confused or overwhelmed when they order from your restaurant.
The best way to provide customers with the convenience of ordering dishes they know and love is by streamlining your menu. Offer a few items that you do well and make them available in different styles, cooking methods, and ingredients. This will eliminate confusion and give people the opportunity to choose something they might not have considered before.
Introduce loyalty schemes
A loyalty scheme can be as simple or complex as you need it to be. You could offer points based on the amount spent in a single transaction, or you could have a tiered system where customers earn more points for consuming more each time.
You could also consider linking your reward scheme with other brands. For example, if you have a coffee shop that offers free Wi-Fi, you might offer discounts on food when customers spend an hour working at the café on their laptops. This would be to strengthen customer ties by encouraging them to use your services in tandem with another brand.
Be open and responsive to feedback.
The first step to improving your restaurant's customer service is to be open and responsive to feedback. As a restaurateur, you have the power to change your business for the better by implementing a new system or adjusting the way you interact with customers. If you are constantly listening to customer feedback, you can create a more positive experience for them in the future.
Related content from StrategyDriven
https://www.strategydriven.com/wp-content/uploads/pexels-chan-walrus-941861.jpg
675
1200
StrategyDriven
https://www.strategydriven.com/wp-content/uploads/SDELogo5-300x70-300x70.png
StrategyDriven
2022-03-31 16:00:18
2022-03-31 13:42:57
6 Ways to Improve the Customer Experience in Your Restaurant