We perform independent, objective, and detailed reviews of core line and support organization functions; assessing performance against U.S. Nuclear Regulatory Commission (USNRC) requirements, Institute of Nuclear Power Operations (INPO), World Association of Nuclear Operators (WANO), and Nuclear Energy Institute (NEI) performance standards and guidelines, and industry leading practices. Our resulting recommendations offer a unique actionable value proposition focused on improving operational safety, reliability, and efficiency. Contact us to learn more.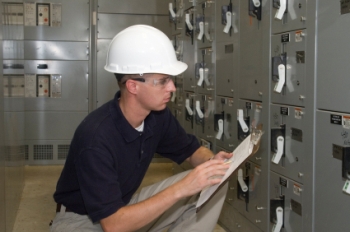 Case Study
Background
A StrategyDriven Advisor led teams of highly experience nuclear utility personnel in the ongoing evaluation of plant operations at one of a large nuclear fleet utility's generating stations. Provided objective assessment of operations standards, reactivity management programs, and licensed operator training.
Engagement Approach
Our advisor worked with senior station managers to identify personnel performance and programmatic gaps and develop near and long term improvement plans. Initial assessment and routine follow-up evaluations were conducted onsite. Periodic leadership team video conferences and weekly Operations Manager discussions helped promote high accountability and continued progress.
Value Delivered
Specific, actionable performance improvement plans were developed and routine follow-up helped drive implementation. A uniquely organized system health measurement system assessing integrated plant safety functions was created to further identify critical equipment improvement opportunities. A later industry evaluation assessed the plant as exhibiting excellent operational performance.
The StrategyDriven Difference
Decades of hands-on nuclear operations, maintenance, engineering, supply chain, work management, and regulatory experience. Developed the U.S. nuclear industry's plant operations and operational focus guidelines and evaluation methods.