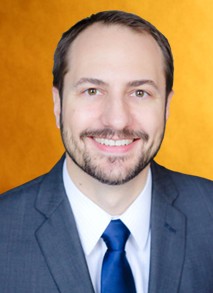 Senior Advisor

Phone: (773) 875-0640
Email: [email protected]


Mark Cira is StrategyDriven Senior Advisor with more than ten years of Energy Industry and construction experience. He advises utility executives and senior managers on the management of their large capital construction projects in the areas of project oversight and risk management, financial modeling, earned value analysis, benchmarking, and performance improvement initiatives. Mark has worked with the leaders of many of the largest electric utilities in North America, as well as water and gas utilities, on projects spanning all aspects of the value chain.
As a trusted advisor, Mark has advised the executive and senior managers at numerous Energy Industry companies. Some of his engagements include:
Construction
Nuclear Construction Projects:

Nuclear Construction Oversight – served as a member of the independent oversight team reporting to the Board of Directors for a $12 billion, 10-year nuclear power plant refurbishment project in Canada. Responsible for monitoring ongoing project performance including schedules, budgets, risks, contract issues, and organizational operations. The project successfully completed the preliminary planning phase with commencement of construction activities scheduled for late 2016.
Independent Root Cause Analysis – supported the independent root cause analysis of cost and schedule overruns on the restart and return to commercial operation of a Canadian nuclear power plant. Aided the analysis of the schedules, budgets, and engineering and construction preparations for the return to service of the station's remaining three units. Assisted in project oversight and the development of project controls for the construction phase of Unit 1's return to service. Responsibilities included monitoring costs, schedules, and construction progress including the provision of weekly status and recommendations reports to utility leaders and the board of directors.

Coal-Fired Power Plant Construction – provided oversight for the engineering, procurement, and construction of a $1.6 billion, 850 MW coal-fired power plant. Advised senior management and project team leadership on the development of the initial project budgets and schedules. Assisted with the development of project controls metrics monitoring engineering and construction progress, including budget and schedule status. Made weekly status and recommendations reports to the utility's senior leadership team and the board of directors.
Transmission Construction – performed due diligence reviews and construction readiness assessments for transmission projects totaling $500 million and covering 300+ miles. Evaluated the transmission construction organization's overall readiness including project team strengths and weaknesses, project controls processes and procedures, and risk identification and tracking.
Nuclear Security Program Management
Program Performance Assessments – performed ongoing program management services for the Department of Energy's National Nuclear Security Administration (NNSA) headquarters and field sites including quarterly reviews and updates to program budgeting and performance tracking systems and data management tools.
Program Development – supported the development of program and data management tools for physical security systems-related assets deployed and maintained in inventory at all National Nuclear Security Administration field sites. This tool, the Physical Security Supplemental, is currently in use at the NNSA Office of Security Operations and Programmatic Planning to monitor system health, evaluate resource levels, and prioritize investments.
Financial Modeling – developed a complete baseline and cost model for the NNSA's site guard forces. This tool, the Protective Force Supplemental, is currently in use at the NNSA Office of Security Operations and Programmatic Planning to manage and oversee a $400+ million NNSA Protective Force program.
Program Monitoring – developed program management tools including Safeguards & Security Planning, Programming, Budgeting and Evaluation tools for NNSA's Office of Defense Nuclear Security. These tools are used to establish and monitor baseline budgets and work activities, projects and procurements, and performance measures for all NNSA field site security programs. The tools created include standardized data collection templates and consolidation frameworks that feed quarterly reports and dashboards for monitoring performance.
Business Management
Organizational Redesign – assisted in the post-merger organizational redesign of one of the largest electric utility holding companies in North America. The project resulted in a significantly more aligned organizational structure as well as a reduction in organizational layers, larger spans of control, improved communications and accountability, and an increased ability to drive continuous improvement across the merged utilities.
Enterprise Cost Reduction – participated in several cost take out initiatives for large electric and water utilities, and the National Nuclear Security Administration; performing operations and staffing benchmarking and identifying opportunities to consolidate support functions, optimize the labor mix, implement best operating practices, generate strategic partnerships, bundle contracts, and reduce procurement expenditures.
Benchmarking and Staffing Studies – supported numerous generation performance benchmarking and staffing studies; including fleet-wide operations improvement initiatives and continuous improvement programs.
Strategic Planning – developed numerous financial models to evaluate challenges facing the utility industry such as the cost effectiveness of fuel switching options, asset dispatch or retirement decisions, financial forecasting, and revenue requirements.
Mark earned a Bachelor of Science degree in Accounting from Iowa State University. In addition to degree conferring programs, Mark has received several leading certifications from respected national and international organizations including:
Registered Certified Public Accountant (CPA), State of Illinois
Project Management Institute, Project Management Professional (PMP) Certification
Mark can be contacted by phone at (773) 875-0640 or email at [email protected].