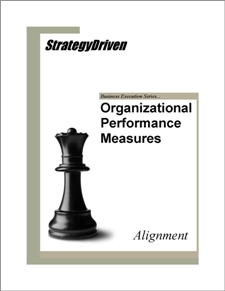 Effective organizational performance measures are organizationally relevant and operationally complete; providing a clear picture of company performance relative to its mission. A well constructed performance measurement system helps drive organizational alignment and provides managers with timely information about adverse conditions so action can be taken to prevent undesirable consequences.
In this whitepaper, you'll learn about the performance measure characteristics that serve to align the managerial decision-making and employee actions to the organizations mission goals.
Click here to download your copy of Alignment.