Management Observation Program Best Practice 18 – Observation Transparency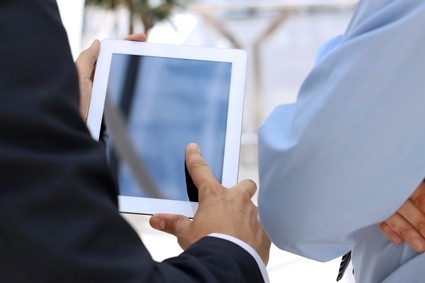 Individuals naturally become edgy when monitored at work. Observation programs shrouded in secrecy further contribute to this sense of anxiety as observed subjects remain unaware of what is being documented and how it might affect their career. Consequently, observers can significantly reduce the observed subjects' anxiety by making the observation, including observation documentation, as transparent as possible.[wcm_restrict plans="42006, 25542, 25653″]
Observation transparency is most impactful when the to-be observed subjects are made aware of the available transparency prior to being observed. This transparency should include:
Reviewing the observation process
Reinforcing the management observation program's role in the organization's overall performance improvement efforts
Communicating that the observation is not intended to be used punitively against the individual though observed performance could contribute to the subject's performance profile as maintained within the personnel performance management program (See StrategyDriven Management Observation Program Best Practice article, Feeding the Performance Management Program)
Specifying the actions to be taken by the observer
Listing the activities, documents, and/or technologies to be observed
Notifying the subject that follow-on questions will be asked so to ascertain the subjects' understanding of management standards, why certain actions were or were not taken
Reviewing the completed observation form, including criteria scoring and substantiating comments, with the observed subject prior to the form being finalized
Informing the observed subject that, once completed, the observation form will be reviewed with his/her supervisor and submitted for aggregate analysis
Also note that details of the observation will not be shared outside of the individual's chain of command and that the performance statistics gathered from across the organization are analyzed on a workgroup, department, division, and organization basis.
Final Thoughts…
Some organizations with represented employees may need a union representative to be present during an observation as dictated by their labor contract.
The labor contract may also permit the observed subject to not sign the observation document acknowledging the observer's feedback. Some individuals may simply refuse to sign the observation document regardless of the labor contract or company policy. In these cases, the observer should sign the observation document noting the date and time the observed subject was briefed on his/her performance and any other noteworthy circumstances such as the presence of a union representative.[/wcm_restrict][wcm_nonmember plans="42006, 25542, 25653″]
---
Hi there! Gain access to this article with a StrategyDriven Insights Library – Total Access subscription or buy access to the article itself.
Subscribe to the StrategyDriven Insights Library

Sign-up now for your StrategyDriven Insights Library – Total Access subscription for as low as $15 / month (paid annually).

Not sure? Click here to learn more.

Buy the Article

Don't need a subscription? Buy access to Management Observation Program Best Practice 18 – Observation Transparency for just $2!

[/wcm_nonmember]
---
About the Author

Nathan Ives is a StrategyDriven Principal and Host of the StrategyDriven Podcast. For over twenty years, he has served as trusted advisor to executives and managers at dozens of Fortune 500 and smaller companies in the areas of management effectiveness, organizational development, and process improvement. To read Nathan's complete biography, click here.
Related content from StrategyDriven
https://www.strategydriven.com/wp-content/uploads/ObsTransparency.jpg
283
425
Nathan Ives
https://www.strategydriven.com/wp-content/uploads/SDELogo5-300x70-300x70.png
Nathan Ives
2016-06-14 10:00:02
2018-08-08 22:41:12
Management Observation Program Best Practice 18 – Observation Transparency