Management Observation Program – Observations Change Behaviors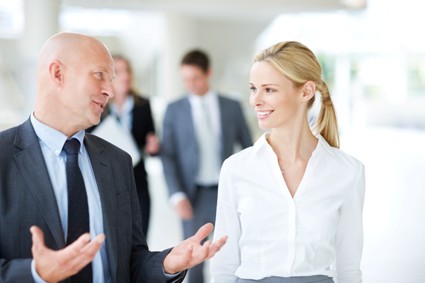 Admit it; you perform differently when your supervisor is watching you. Suddenly, all of the performance rules become clear and important. You feel a sudden urgency and compulsion to recall them.[wcm_restrict plans="25541, 25542, 25653″]
Employees naturally assume their supervisor is evaluating their performance when he/she is watching them. Thus, the simple act of observing employees changes their behaviors. From this occurrence was borne the principle of management by walking around.
But while a manager's presence can instill good performance, it is equally likely to reinforce bad behaviors. It is a manager's responsibly to correct employee behavior not conforming to written standards and expected norms. When managers fail to make such corrections, employees naturally assume the manager is endorsing their behavior as being an appropriate substitute. Worse, they may believe the manager disagrees with the established standard or expectation and is willing to allow the employees to knowingly deviate from the performance guideline.
Ensuring the Right Impression
Regardless of whether the management observation is formally documented or not, the manager is responsible for correcting employee behaviors deviating from established standards and expectations. Such feedback should be given in private and at the time of performance whenever possible. Issues involving personnel and property safety must immediately addressed even if not private. All feedback should be constructive, professional and not personal or personally focused. (See the StrategyDriven Management Observation Program Best Practice – Immediate Feedback.)
Final thought…
Management by walking around alone can be a very powerful behavior shaping tool but consideration should be given to the documentation of these observations. At times, this practice may seem administratively burdensome. However, documenting observations enables trending of performance and associated behavioral drivers over time; allowing determination of whether these behaviors are unique to an individual employee or common across the organization. Furthermore, this data can be analyzed to determine whether a given performance trait is exhibited cross-functionally among many work centers or is localized to a particular manager or supervisor. Such information is incredibly important to performing self assessments seeking to improve overall organizational results.[/wcm_restrict][wcm_nonmember plans="25541, 25542, 25653″]
---
Hi there! Gain access to this article with a FREE StrategyDriven Insights Library – Sample Subscription. It's FREE Forever with No Credit Card Required.
Sign-up now for your FREE StrategyDriven Insights Library – Sample Subscription
In addition to receiving access to Management Observation Program – Observations Change Behaviors, you'll help advance your career and business programs through anytime, anywhere access to:
A sampling of dozens of Premium how-to documents across 7 business functions and 28 associated programs
2,500+ Expert Contributor management and leadership articles
Expert advice provided via StrategyDriven's Advisors Corner
Best of all, it's FREE Forever with No Credit Card Required.
[/wcm_nonmember]
---
About the Author

Nathan Ives is a StrategyDriven Principal and Host of the StrategyDriven Podcast. For over twenty years, he has served as trusted advisor to executives and managers at dozens of Fortune 500 and smaller companies in the areas of management effectiveness, organizational development, and process improvement. To read Nathan's complete biography, click here.
Related content from StrategyDriven
https://www.strategydriven.com/wp-content/uploads/iStock_000019862056Small.jpg
565
849
Nathan Ives
https://www.strategydriven.com/wp-content/uploads/SDELogo5-300x70-300x70.png
Nathan Ives
2014-07-29 06:00:20
2019-07-07 18:00:17
Management Observation Program – Observations Change Behaviors