Management Observation Program Best Practice 4 – Observation Quotas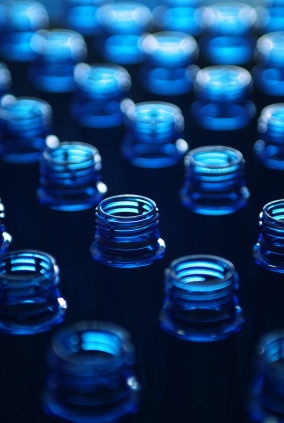 Management observation programs seek to reinforce desired behaviors while also capturing data to enable the identification of improvement opportunities. Both of these objectives require observation repetition in order to be effective; enough reinforcement points to alter or establish reflexive behaviors and an adequate number of data points collected to enable a statistically sound conclusion to be formed. Realizing the desired number of observations is most easily achieved through a quota system.[wcm_restrict plans="41907, 25542, 25653″]
An effective management observation program quota system is both flexible and rigid. Flexibility exists in establishing the number of topic specific observations, typically focused on areas needing improvement or assessment, to be performed by individuals or groups of individuals within the organization within a defined time frame. The quota is rigid because the overall number of observations to be performed within the time frame remains fixed for relatively long periods; serving as one of the observers' performance metrics. Combined, these principles ensure a steady stream of reinforcement and data gathering occur focused on foundational performance maintenance and timely performance improvement opportunities.
How many observations should be included in the quota?
While the number of observations will vary based on factors such as organizational size, number of managers and supervisors, number of hours/shifts worked, and so on, the following example represents this author's experience with successful observation programs where adequate numbers were achieved while at the same time the observation documentation requirements were not administratively burdensome:
Situation
5 crews each with 3 supervisors and 7 staff members
crews worked 12 hour rotating shifts, approximately 1 three to four day shift rotation per week
Quota
each shift was responsible for performing and documenting 12 management observations per month
3 of 12 observations focused on important foundational areas
3 to 6 of 12 observations covered 1 to 2 focus performance areas
the remaining 3 to 6 observations were of the supervisor's choice
Monthly Net
15 foundational observations
15 observations per focus area per month
15 to 30 random observations
Note: each observation, whether foundational, focused, or random, contains elements of core values and critical performance behaviors driven by the use of standard observation forms. (See Management Observation Program Best Practice 3 – Use of Standard Observation Forms) This provides further reinforcement and data monitoring of critical success behaviors.[/wcm_restrict][wcm_nonmember plans="41907, 25542, 25653″]
---
Hi there! Gain access to this article with a StrategyDriven Insights Library – Total Access subscription or buy access to the article itself.
Subscribe to the StrategyDriven Insights Library

Sign-up now for your StrategyDriven Insights Library – Total Access subscription for as low as $15 / month (paid annually).

Not sure? Click here to learn more.

Buy the Article

Don't need a subscription? Buy access to Management Observation Program Best Practice 4 – Observation Quotas for just $2!

[/wcm_nonmember]
Related content from StrategyDriven
https://www.strategydriven.com/wp-content/uploads/Quota.jpg
423
284
StrategyDriven
https://www.strategydriven.com/wp-content/uploads/SDELogo5-300x70-300x70.png
StrategyDriven
2009-07-14 20:04:58
2018-08-07 22:35:15
Management Observation Program Best Practice 4 – Observation Quotas