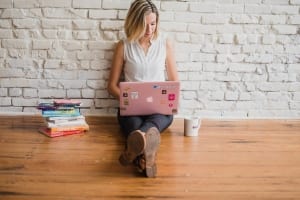 Content writing has outgrown all over the world. The digital world has witnessed massive growth in blog forums and websites. People are always in the quest of ways that can satisfy their need to produce quality content. Apparently, blogging seems to be quite easy, but it isn't. People from all around the world have been flooded into this particular field. Most of them succeed, while others are left with no other choice except to exit. Many people argue that you can earn thousands of dollars through blogging; the notion is true. But for that, you would have to produce quality content. There are ways of getting good content by hiring in-house writers or by outsourcing your work to freelancers. Apart from these ways, you can also opt for Article rewriter tools for this purpose. There is an extensive range of web utilities, which will let you paraphrase online without getting into any hassle. Many of them are paid, while others are free for that purpose. The article rewriter tools are also beneficial for you if you don't have a grip over a particular topic.
What is the Algorithm behind Rewriter Tools?
The advanced algorithm that works behind rewriting tools paraphrase the sentences in a way that it may not lose its meaning, while not disturbing the sentence structure—the paraphrasing tool, which is also commonly known as article spinner. However, the structural changes are carried out in the sentences and pass the plagiarism so that there may not be any duplicated phrases in the passage.
If you lack time and need to develop content in bulk, then the word changer utilities could be the one that will help you out in this regard. You would have a question in your mind whether this tool is useful for the bloggers or not. The answer to this question is YES. Only with a few clicks, you can get your desired content on the go. From the blogging perspective, the tools hold immense power to satisfy the needs of your blog.
Rewriter Tool Impact on Readability
Article rewriter tools have always remained controversial among the blogging community. Some tools ruin the overall readability of the user, but some make it sure to put the words in the right context without disturbing the sentence structure like https://plagiarismdetector.net/paraphrasing-tool. The online article rewriter utility paraphrases the content naturally. It uses words that fit perfectly in the context. The best part as mentioned above about the rewriter tool is that it's completely free to use, and you won't have to spend any money on it.
Impact on SEO
Content is considered as a crucial part of Search engine Optimization. Before ranking any webpage in the SERP, the search engines keenly analyze the content initially and then moves on to other factors. Therefore producing high-quality content is inevitable and indispensable for the bloggers.
It may be argued that Article rewriter utilities severely impact overall SEO performance. The argument couldn't be entirely right off; the online paraphrasing tools mostly produce content that is not worthy of reading and doesn't have any value for the users. But still, many rewriting tools are decent enough to spend your time fetching out the content. Search engines only rank those web pages which genuinely have value for the users. They prefer to rank those pages with simple and easy-to-understand content, and the users may not have to get into any hassle for understanding the material. The tool which is mentioned above produces content, which could be considered as SEO friendly.
Final Words
Lastly, the article rewriter tool is widely used in the blogging community, and it has been regarded as a miracle for SEO masters and bloggers.
Although there are some issues that are associated with the utility, still it has been among the one who is making a significant difference for the bloggers by saving their time and money. If you're fed up with pursuing writers for the content and want to live with peace of mind by getting the content on time, you should no longer worry. The online paraphrase tool is at your disposal for this purpose. In the ultimate analysis, no one would deny that the article rewriter utility is a blessing for everyone out there. Apart from bloggers, students who are struggling with their assignments, thesis, and research papers can also utilize this tool for delivering top-notch quality work to their academic institutions. As the article rewriter tool will ultimately make sure to pass the plagiarism, there would be no duplicated passages in their work. Don't wait anymore and start using large web utilities.
https://www.strategydriven.com/wp-content/uploads/influencer-4081842_1280.jpg
854
1280
StrategyDriven
https://www.strategydriven.com/wp-content/uploads/SDELogo5-300x70-300x70.png
StrategyDriven
2020-06-02 12:00:10
2020-06-02 10:20:31
Free Article Rewriter Tool – Paraphrasing Tool