Professional Development Best Practice 4 – Avoid Commoditization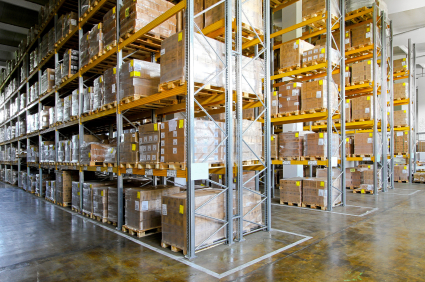 StrategyDriven Professionals are exceptional assets to any organization. These individuals are highly motivated and dedicated to achieving their goals. As such, they pursue a path of continuous growth and improvement; obtaining experiences, knowledge, and skills that, while others may have, few will possess in equal abundance or combination. Thus, these professionals are also commodities.[wcm_restrict plans="79707, 25542, 25653″]
In order to realize the fullest return on their investment, StrategyDriven Professionals must avoid commoditization, that is the grouping of their labor with a pool of others not so distinguished. The most obvious case of commoditization is that of represented employees. With these associations come union contracts, grouping individuals by specific job categories and compensating them based on tenure within a category; limiting one's return to the average of the masses.
Non-represented employees can be commoditized as well. Individuals performing repetitive, mundane, or highly prescriptive tasks are frequently viewed as bulk labor by organization leaders. This can occur whether working on an assembly line, in a call center, or as a highly paid auditor. Anytime a group performs similar 'turn-the-crank' jobs requiring little creativity or individualization, labor becomes a commodity.
Avoiding Commoditization
To avoid being viewed as just another body within the resource pool, the StrategyDriven Professional will take deliberate steps to ensure he or she is not placed in commodity positions. Such steps include:
Reviewing job descriptions for commoditizing characteristics
Inquiring of those currently holding the position whether they perform the task individually or if there are others performing highly similar work
Asking the hiring manager to highlight the distinguishing characteristics of the position in question, specifically focusing on those aspects that require the exercise of one's unique knowledge, skills, and experiences
Examining similar positions within other organizations including out reach to friends, relatives, and acquaintances holding such jobs
Distinguishing Oneself When in a Commoditized Role
From time-to-time, one may find him or herself unknowingly entering a commoditized role or seeing their current position evolve in a commoditized role. Should this occur, the StrategyDriven Professional must seek other avenues to distinguish him or herself. Such opportunities include:
Volunteering to lead and/or participate in important internal initiatives
Becoming involved in company affinity groups
Stepping up to serve as an acting supervisor or manager in the associated person's absence
Leading or performing volunteer work at community organizations, particularly those sponsored by the company
Pursuing continuing education and training, particularly for those degrees or certifications that would enable the individual to leave the commoditized role
From time-to-time, the StrategyDriven Profession may find it necessary to knowingly assume a commoditized role in order to obtain a desired skillset or experience. When this is the case, these professionals must, day one, seek to distinguish themselves in the aforementioned ways less over time they become captured within their bulk labor job.[/wcm_restrict][wcm_nonmember plans="79707, 25542, 25653″]
---
Hi there! Gain access to this article with a StrategyDriven Insights Library – Total Access subscription or buy access to the article itself.
Subscribe to the StrategyDriven Insights Library

Sign-up now for your StrategyDriven Insights Library – Total Access subscription for as low as $15 / month (paid annually).

Not sure? Click here to learn more.

Buy the Article

Don't need a subscription? Buy access to Professional Development Best Practice 4 – Avoid Commoditization for just $2!
[/wcm_nonmember]
Related content from StrategyDriven
https://www.strategydriven.com/wp-content/uploads/Commodity.jpg
282
425
Nathan Ives
https://www.strategydriven.com/wp-content/uploads/SDELogo5-300x70-300x70.png
Nathan Ives
2015-10-20 06:00:41
2019-11-02 19:17:53
Professional Development Best Practice 4 – Avoid Commoditization