Professional Development Best Practice 5 – Critical Organizational Assessments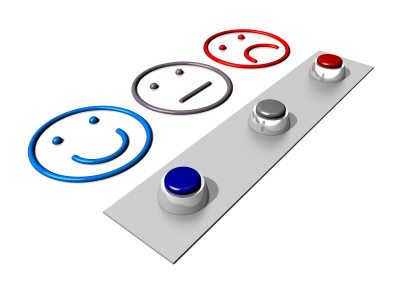 Organizations are not always what they seem or communicate. That is not to say individuals within the organization are not professional, polite, or enjoyable to work with. Rather, policies governing development, compensation, rewards, and advancement are subject to the overriding biases of the organization's culture. Consequently, most organizations will outwardly espouse a performance-based recognition and rewards program yet many take obvious action of rewarding individuals on some other basis.[wcm_restrict plans="79712, 25542, 25653″]
The StrategyDriven Professional, being a performance driven individual, may or may not fair well within a given organization. Therefore, it is imperative the professional evaluate the actions of the organization; putting more faith in what is seen than what is heard or read. Some areas to explore include:
Performance Evaluation Criteria – Organization's espousing a qualitative over quantitative evaluation approach tend to provide recognition on the basis of cultural biases. Such qualitative evaluations are applied to not only personal performance but to initiative outcome and daily outcomes assessments
Performance Versus Experience or Tenure – Leaders making reward decisions based on time-based experience or tenure rather than measurable performance outcomes reflect a bias-focus approach. Note that experience and tenure only adds value to the organization if it produces measurably improved outcomes
Perception Versus Reality – Leaders making biased based rewards tend to comment on their perception rather than on the demonstrable facts of the individual's performance. Furthermore, when challenged with actual performance data challenging their perception, these leaders tend to restate their perception and make perception equals reality assertions
Equating that which is Unequal – Leaders who assign rewards based on their own personal biases may equate that which is unequal in order to justify their merit selections. Some unequals include: licenses for certifications, education certifications for accredited degrees, short-term acting positional assignments versus long-term position holding
Merit Compensation Awards – Organizations providing small differences in compensation awards between top, average, and low performing employees tend to favor bias-based rather than performance-based rewards. Compensation adjustment differences between top and bottom performers should range from 5 to 10 percent. Annual bonuses should reflect similar differences
Promotion Criteria Definitions – Organizations that do not have or have ill-defined promotion criteria tend to fall back on biases characterized as 'management judgment' when promotion determinations are made. Additionally, the StrategyDriven Professional should be concerned if criteria are unwritten, not communicated, or not made broadly available
Actual Organizational Performance – Close examination of an organization's actual promotion performance is readily observable given the accompanying public announcements and visible position assumption by those taking on new roles. Consider the body of promotions relative to various organizational characteristics such as gender, race, and age. If one or more characteristic is overly favored relative to the organization's composition, a biased-based rather than performance-based rewards system may be in play
Other Bias-based Decision Markers – Favoritism shown toward race, gender, age, ethnicity, educational background, including university or college attended, political affiliation, organizational tenure, past titles held (without quantified experience/performance markers) observably present within any program may suggest a bias-based organization value system
Organizational Diversity – Performance-based organizations are truly diverse and should at least reflect an employee composition of the local if not national workforce. Those not being so diverse may indicate a biased hiring system that may subsequently be reflected in employee development and rewards programs
Diversity and Inclusion Organizational Performance Measurement Programs – Organizations not possessing and prominently communicating diversity and inclusion performance metrics may lack a respect for the performance-based rewards systems typically accompanying strongly diverse organizations
Executive, Manager, and Supervisor Performance Measurement Programs – Leadership performance measures are an outcrop of the organizational measures for which they are responsible. Therefore, performance-based organizations tend to include diversity and inclusion performance measures within the personal performance criteria of their executives, managers, and supervisors
Key Initiative Participation – Key initiatives represent professional development opportunities for those involved and tend to be reflective of who is favored for future rewards. An examination of the diversity of those involved in key initiatives should be considered as an indicator of performance versus biased-based development of employees
Executive, Manager, and Supervisor Behaviors – An organization's leadership team sets the tone for the organization's performance and behavioral norms. Monitoring executives, managers, and supervisors, particularly their use of derogatory or belittling language or remarks toward a group or individual based non-performance factors indicates an other than performance bias. Additionally, comments favoring non-performance based activities such as tenure reveal other biases that will be difficult to overcome
Final Thoughts…
Much of what a StrategyDriven Professional seeks to evaluate is reflected in the Diversity and Inclusion, Organizational Accountability and Corporate Cultures topic areas of the StrategyDriven website. We encourage professionals to review those materials for a more expansive discussion of these areas to be evaluated so they are better able to thoroughly assess their organization's performance.
While difficult, we encourage the StrategyDriven Professional to probe these areas when considering and organization's employment opportunity. It is often easier to decline employment, and much less emotionally taxing, than to extract ones self later.[/wcm_restrict][wcm_nonmember plans="79712, 25542, 25653″]
---
Hi there! Gain access to this article with a StrategyDriven Insights Library – Total Access subscription or buy access to the article itself.
Subscribe to the StrategyDriven Insights Library

Sign-up now for your StrategyDriven Insights Library – Total Access subscription for as low as $15 / month (paid annually).

Not sure? Click here to learn more.

Buy the Article

Don't need a subscription? Buy access to Professional Development Best Practice 5 – Critical Organizational Assessments for just $2!
[/wcm_nonmember]
Related content from StrategyDriven
https://www.strategydriven.com/wp-content/uploads/CritOrgAssess.jpg
300
400
Nathan Ives
https://www.strategydriven.com/wp-content/uploads/SDELogo5-300x70-300x70.png
Nathan Ives
2015-10-27 06:00:35
2019-11-02 19:26:10
Professional Development Best Practice 5 – Critical Organizational Assessments