Strategic Planning Best Practice 13 – The Use of Calendars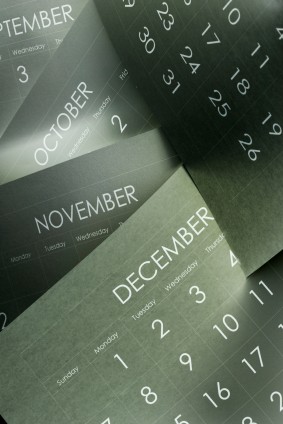 All too often, strategic planning coordinators are frustrated by an inability to coordinate critical meetings such that all required individuals are able to attend. While strategic planning should be a high priority for all executives and senior managers, so are a great number of other tasks. To ensure the needed executives and managers are available, thereby making the most effective use of their time, it is important to schedule these critical meetings far in advance. By using strategic planning calendars, coordinators will have the prerequisite insight to schedule meetings far enough in advance to avoid conflict with other priority gatherings.[wcm_restrict plans="40632, 25542, 25653″]
Strategic planning calendars often exist for long-range, annual, and quarterly/monthly meetings. Meetings occurring weekly or more frequently should be set up on a recurring basis, often at the same time each week, for optimal planning purposes. Activities associated with the three strategic planning calendars include such items as:
Long-Range: vision and mission validation, long-range objective goal setting, strategic resource and long-range budget projection development, long-range plan development/renewal
Annual: annual executive offsite retreat, annual goal setting, resourcing, and budget development, ongoing initiative validation and new initiative development, annual plan development, Board of Directors meeting (plan approval), annual shareholders meeting
Quarterly/Monthly: initiative progress/status reporting, state of the business reviews, market and competitor updates (may be part of the more routine meetings depending on the organization's competitive landscape), Board of Directors and committee meetings/updates
These calendars should exist at each level of the organization conducting business planning activities. Scheduled meetings should be coordinated between organizational levels such that subordinate groups meet first and report results to associated senior groups at their subsequent corresponding meeting.
Once identified, each strategic planning meeting should be assessed to ensure only the participants required to ensure an efficient, successful outcome are invited. These meetings should then be scheduled far enough in advance to avoid significant conflict with or the need to work around other important prescheduled events. Using strategic planning calendars in this way will help ensure the right people are available for the organization's important strategic planning meetings.[/wcm_restrict][wcm_nonmember plans="40632, 25542, 25653″]
---
Hi there! Gain access to this article with a StrategyDriven Insights Library – Total Access subscription or buy access to the article itself.
Subscribe to the StrategyDriven Insights Library

Sign-up now for your StrategyDriven Insights Library – Total Access subscription for as low as $15 / month (paid annually).

Not sure? Click here to learn more.

Buy the Article

Don't need a subscription? Buy access to Strategic Planning Best Practice 13 – The Use of Calendars for just $2!
[/wcm_nonmember]
Related content from StrategyDriven
https://www.strategydriven.com/wp-content/uploads/iStock_000005912334XSmall.jpg
424
283
StrategyDriven
https://www.strategydriven.com/wp-content/uploads/SDELogo5-300x70-300x70.png
StrategyDriven
2008-12-18 00:24:49
2018-09-16 13:41:58
Strategic Planning Best Practice 13 – The Use of Calendars