StrategyDriven Podcast Host Featured on Robert Thompson's Thought Grenades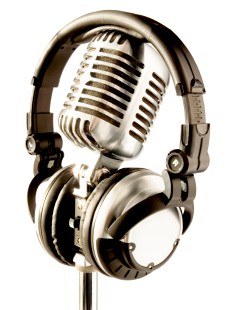 Organizational Alignment, its benefits and how to get it took center stage when StrategyDriven Podcast Host, Nathan Ives, was featured on a recent episode of Robert Thompson's Thought Grenades. During their discussion, Nathan, Robert, and Mike talked about the key principles and benefits of an aligned organization and the actions leaders need to take to establish and maintain such alignment. The dialog was rich in content and steeped with examples, including:
What is organizational alignment?
What are the benefits and bottom line value of having a well aligned organization?
If one visited a well aligned organization, what observable organizational and behavioral characteristics would readily observable and why are these important?
What programs and processes must an organization have in place and running well if it is to be aligned?
What actions to the leaders need to take in order to establish and maintain the workforce's focus on achievement of the organization's goals?
What is organizational accountability and what is its role in achieving organizational alignment?
What in your experience is one programmatic and one behavioral challenge that keeps organizations from achieving true alignment?
Each Monday at 1 pm Eastern / 10 am Pacific, Robert Thompson's Thought Grenades provides rants and raves about current leadership issues and practical ideas to unleash the leader within. Click here to listen and learn about organizational alignment from three of today's foremost leadership and management experts.
Want Nathan's show note? Click here to download an outline of Nathan's key points and thoughts on organizational alignment.
Related content from StrategyDriven
https://www.strategydriven.com/wp-content/uploads/SDELogo5-300x70-300x70.png
0
0
StrategyDriven
https://www.strategydriven.com/wp-content/uploads/SDELogo5-300x70-300x70.png
StrategyDriven
2010-08-18 13:14:00
2012-10-03 16:36:35
StrategyDriven Podcast Host Featured on Robert Thompson's Thought Grenades