Why It Is Important To Train Your Staff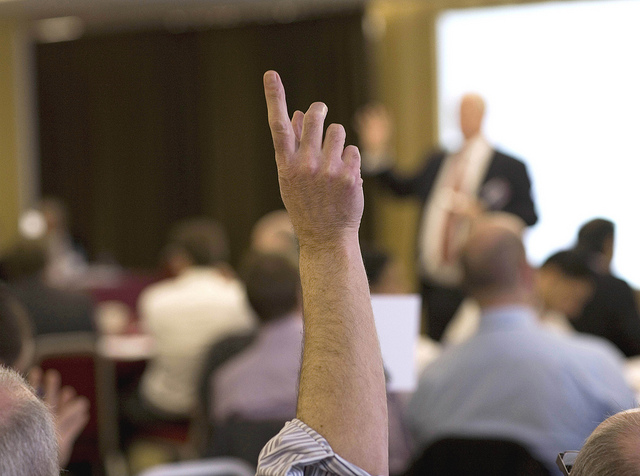 Photo courtesy of Highways Agency
At the root of most companies' success is the skill and knowledge of its staff. If your staff are experts in their respective roles, this will have a positive impact on the whole of your business. Well-trained staff get better results, are more efficient, and are happier in their jobs. With a knowledgeable workforce, customers will perceive your company as well-informed and trustworthy. This will help sustain your relationship with them. Further, by providing regular coaching for your personnel, you will give your business a competitive edge.
However, providing regular staff training can be a task that is easier said than done for some businesses. It can eat into valuable time for busy enterprises, and it can drain the limited resources of small businesses. But it is important to weigh this disruption with the benefits that training can produce. Training your staff will not only result in a knowledgeable organisation, it will also provide opportunities to improve and expand your business. Say you are a small business with a weak online presence. Training staff in online marketing may help you to improve this area of your business and, in turn, attract new customers.
Offering regular training opportunities to staff will go a long way to boost team morale and will prove that you have good leadership skills. Training assures employees that their role is important. It also gives them an opportunity to develop existing skills and interests and develop new expertise. Your staff will also appreciate the opportunity to do something different during their working day.
If you are considering establishing a training programme for your staff, it is a good idea to make a plan in the first instance. Be clear on which areas you want to provide training in and how much your business is willing to spend. The next step is to work out which training provider or providers you wish to supply the training to your staff. It is a good idea to look for coaching professionals who specialise in particular skill areas. For instance, Spearhead Training specialises in sales training, Dale Carnegie Training in leadership training, and New Horizons in project management training. Before selecting a provider, it is a good idea to ask other businesses and entrepreneurs in your network for a recommendation.
If you are worried about the effect that staff being away from the office for training purposes might have on the performance of your business, there are ways around this. You could encourage your staff to complete training courses via e-learning or distance learning. This means that staff can complete courses when there is a quiet time during the working week, or in their spare time. However, this way of providing training could result in courses being neglected or employees taking a very long time to complete them. If this is happening, it might be worth scheduling frequent time slots for training and making sure you follow up regularly with staff to monitor their progress.
Upskilling your staff should be one of your top priorities as a business. Although it can be expensive and time-consuming, it is clear that the benefits outweigh these challenges.
Related content from StrategyDriven
https://www.strategydriven.com/wp-content/uploads/SDELogo5-300x70-300x70.png
0
0
StrategyDriven
https://www.strategydriven.com/wp-content/uploads/SDELogo5-300x70-300x70.png
StrategyDriven
2014-12-12 06:50:13
2016-05-11 14:43:39
Why It Is Important To Train Your Staff