Practices for Professionals – Meetings: The Purpose of Holding Meetings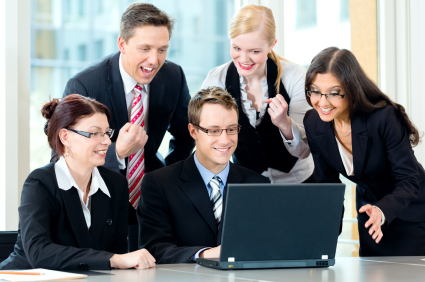 Business professionals commonly attend multiple meetings each day. While consuming a significant portion of the individual's time, these meetings seldom provide an adequate return on investment for the participant or meeting sponsor. One underlying cause of this time loss is the inappropriate use of meetings in place of other communications forums.
Meetings provide a unique environment that facilitates collaboration through the provision of robust two-way communications. While other communications mechanisms facilitate information exchange, only meetings provide for the synchronous sharing of ideas – the dynamic interaction that enables groups to rapidly build on each other's perspectives.

---
In-person meetings, in particular, allow for a vast array of additional communication to occur because attendees not only hear the words spoken and the tone in which they are delivered but benefit from the observation of the communicators' body language.
Words: 7 percent
Pitch, Speed, Volume, and Tone: 38 percent
Body Language: 55 percent
Source: Body Language: A Key to Success in the Workplace, Carmine Gallo, BusinessWeek, February 14, 2007

---
Meetings should seldom be used for the simultaneous, one-way dissemination of information. While such gatherings have their place, they fail to capitalize on the benefits of interpersonal interaction. These meetings represent significant organizational cost in terms of time spent in preparation, transit, and attendance with little or no value added as compared with mass emails and voice mails, public address and website announcements, and hardcopy publications.
To Meet or Not To Meet?
When considering whether or not to schedule a meeting, ask the following questions:
Is input from attendees wanted or desired?
Can input be effectively received and incorporated asynchronously?
Is there value in meeting in-person? If so, what is it?
Will the body language of the presenter or attendees significantly contribute to the message's successful communication?
If there is only a message to be communicated, can it be shared with similar effectiveness through another communications channel?
Consider the answers to these questions before scheduling a meeting. If significant benefit would result from a simultaneous gathering, then a meeting should be scheduled. If not, consider using another communications mechanism. Remember, just because meetings were used for similar communications in the past does not necessitate they be used going forward.
---

Nathan Ives is a StrategyDriven Principal, and Host of the StrategyDriven Podcast. For over twenty years, he has served as trusted advisor to executives and managers at dozens of Fortune 500 and smaller companies in the areas of management effectiveness, organizational development, and process improvement. To read Nathan's complete biography, click here.
Related content from StrategyDriven
https://www.strategydriven.com/wp-content/uploads/BusinessMeeting.jpg
282
425
Nathan Ives
https://www.strategydriven.com/wp-content/uploads/SDELogo5-300x70-300x70.png
Nathan Ives
2015-12-29 06:00:03
2016-08-20 15:28:01
Practices for Professionals – Meetings: The Purpose of Holding Meetings