Strategically Network for Business Support and Success
Leaving the corporate world behind and becoming an entrepreneur is an exciting venture, but it can also put a lot of pressure on you – especially in the first six months. You'll spend a lot of time learning new things, making adjustments and reacting to situations as they arise. The "bumps" in the road you are likely to encounter are a common occurrence on the entrepreneurial journey, so don't get bogged down by thinking you're doing something wrong. You're not.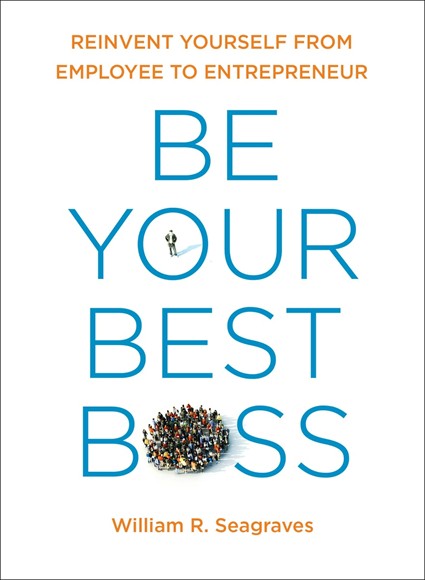 The good news is that this phase won't last long and the lessons you learn from the experience will prove to be extremely beneficial for the rest of your business ownership journey. It's important to keep in mind that just because you're in business for yourself, doesn't mean you have to be by yourself. In fact, it's quite the opposite. In order to have a positive experience and get optimal results, you need to choose wisely whom you will surround yourself with.
[wcm_restrict]No matter what size or type of business you own, you're going to need help. In Be Your Best Boss
, I discuss the importance of strategically forming the right network of individuals. You will quickly realize that resources of mentorship and support are a necessity when it comes to business ownership. The various forms of assistance you can and should receive include:
Professional Advisors. You need to surround yourself with accredited, well-referenced professionals including accountants, business attorneys, financial advisors, and business coaches or peer business-owner groups. These individuals can help provide an objective perspective about your business, real-world success stories to use, not only as motivation and confidence building, but as a blueprint for your own journey.
Employees. The people you choose to hire can make or break your business, so you really need to think of them as team members. They should each be given a specific role, provide a unique set of skills, and be aligned with your overall company vision. It is vital to the success of your business, especially in the beginning phase, that you only hire and keep employees who are adding real value.
The Community. It's always a good idea to look for support outside of the company. Making an effort to meet the owners of complementary businesses in your community is a way to gain peer support and to plant the seeds for referral sources. Don't let your focus on the workload of entrepreneurship take away from your community relations. Your circle of friends will undoubtedly be an irreplaceable emotional outlet and support system.
Your Spouse. Your life partner can be an integral part of your entrepreneurial success even if they are not your business partner. When it comes to family responsibilities, your spouse may need to do the heavy lifting – at least temporarily. He or she can be your cheerleader, conflict broker, voice of reason, family manager, short-term breadwinner, fill-in employee, or all of the above.
Domestic Help. It's very important, especially in the beginning, to ensure your personal and home life remains as stress-free as possible. Outsourcing chores such as house cleaning, shopping, and dog walking isn't a bad idea. In fact, it may be worthwhile to hire a personal assistant to ensure no appointments or tasks get overlooked. All of these things should be viewed as "investments" in your business.
Learning to put your pride aside and ask for assistance will prove to be an important character trait. Just because you are now your own boss doesn't mean you don't need or deserve everything from moral support to practical guidance. By garnering a strong support system, you and your business will perform better.[/wcm_restrict][wcm_nonmember]
---
Hi there! This article is available for free. Login or register as a StrategyDriven Personal Business Advisor Self-Guided Client by:
Subscribing to the Self Guided Program - It's Free!
[/wcm_nonmember]
---
About the Author
William (Bill) R. Seagraves, president and founder of CatchFire Funding, is the author of Be Your Best Boss: Reinvent Yourself from Employee to Entrepreneur
(TarcherPerigee, on sale February 2016). A serial entrepreneur, Bill coaches mid-career Americans on the best route to successful entrepreneurship. Learn more at yourbestboss.com.
Related content from StrategyDriven
https://www.strategydriven.com/wp-content/uploads/BillSeagraves.jpg
5760
3840
Nathan Ives
https://www.strategydriven.com/wp-content/uploads/SDELogo5-300x70-300x70.png
Nathan Ives
2016-02-15 11:00:11
2016-05-14 14:13:43
Strategically Network for Business Support and Success