Strong Leadership Is the Foundation of Any Successful Business Strategy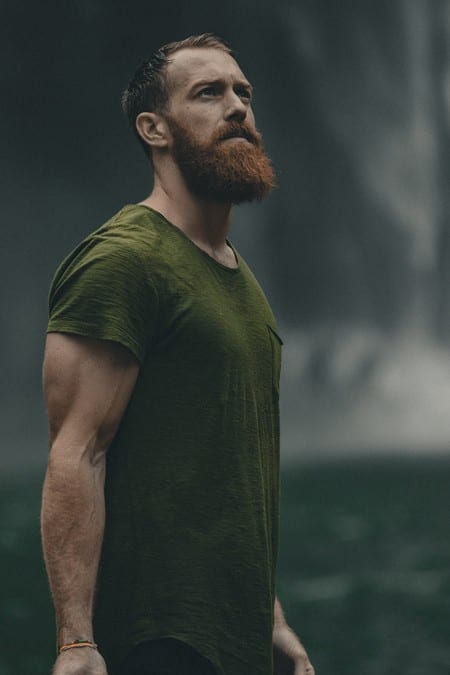 While your company may have a think tank of brilliant strategists devising new inroads into your market, what you will soon learn is that any strategy is doomed to fail if it isn't executed as brilliantly as it was conceived. It is at the point of execution that most strategies begin to fall apart, and a huge part of the problem is a lack of strong leadership. If you have sat by while strategy after strategy failed to hit the mark, perhaps you failed to recognize the importance of leadership training.
Do you have strong leaders in key areas within your organization? If not, it's time you invested in your key players to raise up a leadership team by department. This is where you can see the benefits of several leadership courses that will offer a bigger return on your investment than you can imagine. Don't let another strategy fall by the wayside when it may only be a matter of giving your team leaders the training they need.
Great Managers Are Not Always Strong Leaders
One of the problems which many corporations encounter is in thinking that great managers are also strong leaders. Actually, the two are not always synonymous. A manager is able to deliver results but isn't always going to offer any major breakthroughs other than an occasional new product line or finding a new market.
A great manager will also be effective at reducing production costs, but they aren't necessarily strong leaders. Leaders, on the other hand, are able to drive strong performance at all levels of the operation and that is what fuels a strategy forward – performance. Bear in mind that great managers are not always strong leaders and every company should have a good assortment of both.
Leaders Are Needed at All Levels
Another key area which is often misunderstood is that leaders don't reside only at the top of the corporate hierarchy. Strong leaders are needed at all levels of an operation because each level is a link in the chain. In fact, any company should have approximately 5 percent of their employees in leadership positions. These are the key players that will drive performance upwards and onwards to bring strategies to fruition.
This is why you are apt to hear so much emphasis being given to appointing team leaders. These are the key people who are able to motivate their teams. Why settle for team building exercises and events if they return to their posts without a strong leader to guide them ever forward? It makes more sense to budget some of that money towards professional leadership training courses once you've identified your employees with the potential to be strong leaders.
Who Are These Future Leaders and How Can You Identify Them?
A big part of the problem in trying to identify future leaders is that management tends to look at performance rather than potential. While past and current performance are, indeed, an important factor, there is much more to leadership potential than historical data. The first thing to be accomplished is to define specific roles your company needs leaders to fill. Then you can begin matching skills and personality traits to those roles.
Assessing leadership potential should always be focused on the future and whether the individuals you are rating have the ability to execute strategies within each predefined role during the assessment period. It is suggested that you use an assortment of personality assessments, questionnaires, and simulations which can help you replicate a variety of scenarios a leader might be confronted with on the job.
Coaching Skills Are a Top Priority
In her book, Dare to Serve: How to Drive Superior Results by Serving Others, Cheryl Bachelder says that coaching is one of the most important competencies for today's leaders. Since Millennials are looking to leaders who are able to coach them along to success, this is a skill which every leader should exhibit. As the CEO of American chain restaurant, Popeye's Louisiana Kitchen, Bachelder found that today's leaders are often looked to as mentors.
Is there anyone in your company not already in a leadership role that other employees seem to seek out for advice or help when needed? These are often the people with the inherent coaching skills who can benefit from leadership training. These are the ones you will surely want to assess going forward for leadership potential and will offer a high ROI on the cost of training them for their future roles as leaders.
In-House Talent Is Where Your Search Should Begin
Another of the major problems many companies face is employee retention. This is one area you should take the time to analyze. Sort through your HR records to find those employees who have been with the company for any length of time and exhibit a high level of loyalty in keeping with the company's mission.
Not only is it cheaper and more cost effective to train in-house personnel for leadership positions, but they have already proven to be valuable company 'lifers.' These are the leaders who believe in what it is you are doing and are willing to bring others along with them. Leaders need to be loyal to the company's goals.
Interview Anyone Who Has Worked Closely with Your Potentials
As you begin to identify those employees who you believe have the potential to be trained as leaders, it's always a good idea to see what others say about them. This is the time when you speak with present and past team leaders, bosses, managers and directors who have had direct contact with your prospective leaders. Also, talk to their peers who have worked side-by-side with them over a period of time. You are looking for honest input from those who know them best.
Give Them an Opportunity to Expand
One of the ways in which many of the major corporations assess potential leaders is to give them the chance to prove themselves on the job. These possible leadership candidates are rotated through various departments and jobs within the company.
Not only can you see how quickly each person adapts to new roles and tasks, but you are also giving them a better background into the corporate machine. Few departments really understand what it is that a company does as a whole, and since they are only one cog in the wheel, it pays to show them other cogs in a well-oiled machine. This can be huge in driving them forward as future leaders.
Seeing Leadership Training as an Investment in Your Company's Future
In the end, it is surprising just how many companies out there have all the talent they need to raise up a team of leaders from within their own walls yet fail to see it. Altogether too many seek outside talent who may be better educated but don't have what it takes to step into leadership roles in line with the company's vision.
Many of these new recruits will leave within the first few years while there are key people from within who could easily step into leadership roles with a series of leadership training courses. If you are seeking to grow your company beyond your current capabilities, you might look in the direction of investing in leaders from within. They are there. Isn't it time you sought them out?
Related content from StrategyDriven
https://www.strategydriven.com/wp-content/uploads/StrongLeadership.jpg
675
450
StrategyDriven
https://www.strategydriven.com/wp-content/uploads/SDELogo5-300x70-300x70.png
StrategyDriven
2018-06-28 11:00:25
2018-06-28 23:32:36
Strong Leadership Is the Foundation of Any Successful Business Strategy