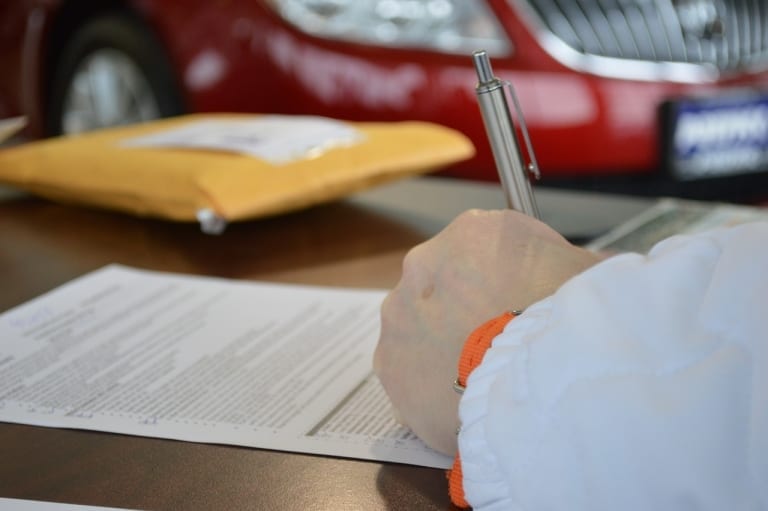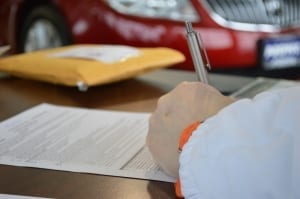 The word 'loan' doesn't have a nice ring to it in any sense. Whenever we talk and hear about loans, it usually points towards difficult times and thorny situations. However, business loans can't be seen through a singular point of view. One has to apply context to commercial loans because oftentimes they are actually tied with business opportunities.
Whenever any entrepreneur starts mulling over the idea of taking a small business loan, he/she has to deal with a wide range of different opinions and suggestions. Some people strongly advocate against loans. By sharing gloomy and sometimes scary anecdotes, they try their best to deter a person from taking business loans.
Then there are people who act as the cheerleaders of loan companies. They only know the benefits of business loans and how they have turned around the fate of many ventures. Lastly, there is a group that takes a cautionary approach. They give an objective overview of taking business loans.
We will recommend you to listen to the last group. It is important to get a precautious take when you are thinking about getting a small business loan i.e. factor in all the upsides and downsides before making the final decision.
Here, we are going to discuss the instances when business loans can be beneficial or detrimental. Go through them and make a decision that suits best your unique business needs.
Instances When It's Profitable to Take a Business Loan
There are certainly many valid reasons where getting a loan actually helps in growing the business further. Let's look at all such instances.
Physical Expansion Becomes Imminent
When you don't have any further space to set up any new cubicle or when you have don't enough area to accommodate all your customers— these instances actually indicate two things:
Your business is booming
You need more physical space
However, experiencing business growth doesn't mean you have enough capital to take on physical expansion. We all know that the commercial real estate market always remains bullish and it's not easy to get the required space at the desired location with your existing purchasing power.
In such cases, where a business is growing and requires more physical space for streamlined commercials operations, it is better to go for business loans. Persisting with the same congested business premises amid continuous business growth can prove to be counterproductive. You will certainly pay back the loaned money in a few months or years. However, the business growth that you are going to accommodate through physical expansion will pay you dividends for decades.
For Better Credit Prospects
If you have the vision to turn your SME into a large-scale commercial operation, then you are definitely aware of the line of credits and how important they are for the sustenance of big companies. However, it should be kept in mind that financial institutions don't just dole out lines of credit to everyone.
A business with no lending and credit history can't apply for a line of credit. There should be an impressive credit record to your business's name. This can be built by taking smaller business loans and then making on-time regular payments. Besides building a good credit profile, taking small business loans on a regular basis also ensures that you don't find yourself in a capital drought at any given moment.
Lastly, constantly working through smaller loans also results in building a good affiliation with any specific lender or lending company. This again helps when you apply for bigger loans and line of credits.
For Buying Equipment and Inventory
It's a no brainer to file for a small business loan when you have to get any equipment or any other business inventory. These tangible items run your business and you can't ignore them just because you don't have the required capital at the moment. Let's try to understand the profitability of a business loan in this context through an example.
Let's suppose that you need two workstations worth $2,000 for a project that can bring in $3,000 in profits. But at the moment, you don't have enough money to allocate $2,000 for this purchase. So, what you should do? Pass on the opportunity or take a small business loan to get the required equipment? We would recommend you to go to the latter option.
In the above-mentioned example, even securing a loan on a high interest rate (e.g. 25%) will generate a profit of $500. Moreover, the addition of two workstations to your business assets is a permanent gain that you are going to get. In short, it's a win-win situation. This is the reason why taking loans for primary equipment and inventory rarely go wrong.
Instances When It's Risky to Take a Business Loan
There are some instances where you should give a second thought on taking business loans.
If Cash Inflow Is Already Really Thin
Going in debt when your cash inflow is already flickering might not be a good option. Making debt repayments is not easy when you have very limited cash to play with. Any aggravated scenario can also lead to collateral, which is the worst possible thing that can happen to your business. In any tricky situation, it is better to first consult business loan experts. The advice of experts working at this company can come in really handy when you are in two minds regarding applying for a loan amid receding cash inflow.
With a Low Credit Score
For whatever reason, if your business now stands with low credit score, this it might not be a good idea to make things by acquiring a high-interest loan. Low credit score makes it less lucrative for lenders to offer loan offers. So, they compensate for it by increasing the interest rate. Before applying for a small business loan, it would be better if you first work on your business reputation and credit score.
The above discussion makes it clear that applying for small business loans for the right reasons pay dividends. Moreover, it is important to have good business reputations if you are going to incorporate borrowing in your business model.
FREE related content from StrategyDriven
https://www.strategydriven.com/wp-content/uploads/contract-945619_1280.jpg
851
1280
StrategyDriven
https://www.strategydriven.com/wp-content/uploads/SDELogo5-300x70-300x70.png
StrategyDriven
2019-05-10 11:00:56
2019-05-10 13:05:57
Is Taking a Small Business Loan Worth It?