How A Pilot's Licence Can Help Your Business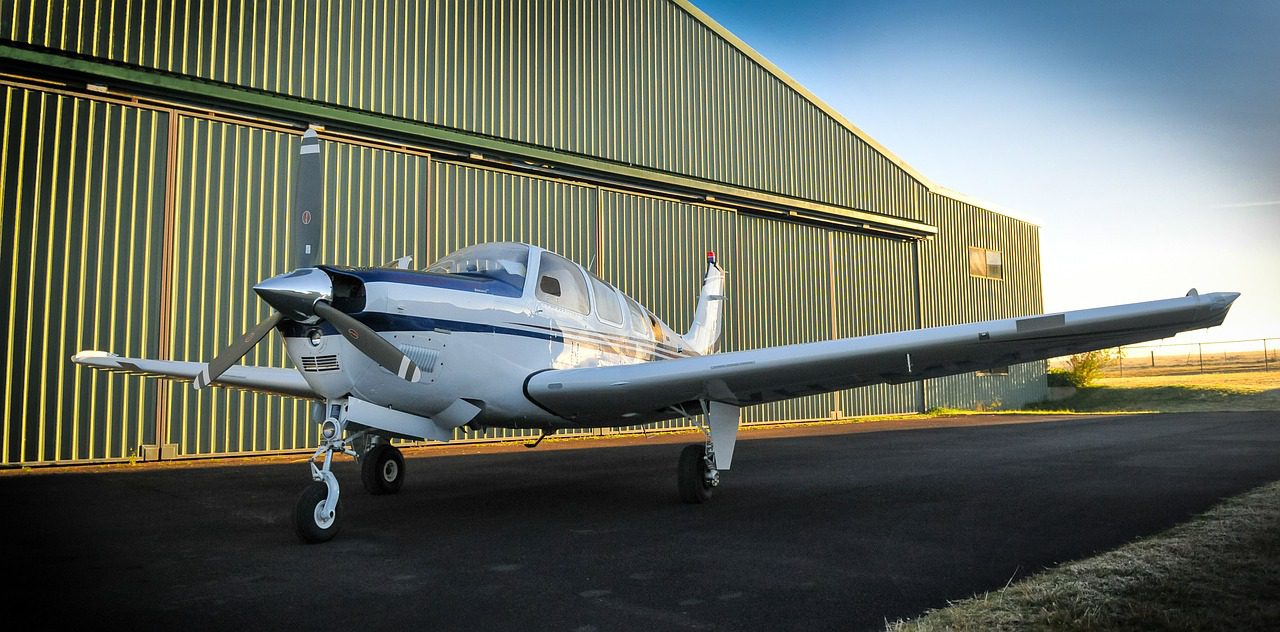 Many of us, in our childhood years, will dream of becoming airline pilots as a career simply because of how captivating the idea of air travel is. We admittedly have these dreams before we're fully aware of the technical and legal requirements placed on pilots, which wouldn't be quite in line with childhood fantasy, but there is definitely something about aviation that captures the imagination. It's also something that is a reality for more people than you'd ever imagine; there are quite a few celebrities who are qualified to fly planes, and do so for business and pleasure.
Since those childhood days, you may have ceased to imagine yourself in the cockpit of any kind of plane, but if the idea stirs anything in you, it might be worth looking into afresh. You might be surprised by how much the ability to fly a plane can benefit your business in both the long and short terms.
It's surprisingly affordable
No, no-one's going to try to convince you that you can learn to fly for the equivalent cost of a few nights out or even a week-long holiday somewhere sunny. However, the cost can be as low as a few thousand dollars, and spread over a duration of what will usually be at least a year. After that, you can buy a plane for as little as an amount in the low five figures. And yes, you might not have that money lying around, but you also don't have to buy a plane – you can hire them whenever needed if that makes more financial sense for you.
It can really pay off
Once you're able to fly, a lot of journeys become instantly so much simpler. You can eliminate traffic from your calculations. Trips which would take days by car can be navigated in less than a day, and you also have the not insignificant first impression of being a business that can make private flights. This can be a trump card in sealing a business deal, and allow you to move consignments that other businesses simply can't. What's more, you can regularly upgrade your skills and make your business all the more profitable. If you're looking to scale up your business, qualifying as a pilot could be an invaluable step.
You can boost your philanthropic profile
A business owner who wants to leave a lasting legacy will find that philanthropic works help to cement you in people's minds as one of the good ones. There are elements to the philanthropic approach that become a lot easier with a pilot's licence in your possession. You may, for example, be able to move patients or essential personnel and items for a medical procedure that can only be done in a certain time and place. You may be able to rescue stranded people and animals, and assist in both search and rescue missions and aid drops.
It's a great way to expand your business
One way in which you can know that your business is moving forward is to open a second location. If your business works well in your home city, you can be sure it will work well in others – and the ability to fly a plane will allow you to move from location to location much more easily. Relying on commercial flights means that you're beholden to the schedules of major airlines, who will only fly routes that are commercially viable for them. The boost of freedom that comes with a pilot's licence means that you don't need to work within someone else's rigid framework when you want to move from a meeting in Atlanta to an opening in New Orleans.
There's an unmistakable sense of personal accomplishment
As humans, we're all prone to moments of self-doubt, but you'd be surprised how that melts away when you're able to pilot a plane. Let's be real, being a pilot doesn't make you a superhero. However, when you start to question your legitimacy in a business role, just stop and think that you decided to get your pilot's licence and then went out and got it. If that doesn't burnish your confidence, what will? No, it doesn't mean that "you can do anything", but it does mean that you can learn to do something remarkable and rise to a challenge.
It's not essential to have a pilot's licence to become a successful business owner. It certainly however has an effect on your ability to build your business into what you want it to be. If you've ever considered qualifying, it's worth taking a close look and seeing how you can make it happen.
Related content from StrategyDriven
https://www.strategydriven.com/wp-content/uploads/plane-ge8eb25314_1280.jpg
632
1280
StrategyDriven
https://www.strategydriven.com/wp-content/uploads/SDELogo5-300x70-300x70.png
StrategyDriven
2022-02-14 16:00:28
2022-02-14 14:51:51
How A Pilot's Licence Can Help Your Business