Must-have business services every start-up should consider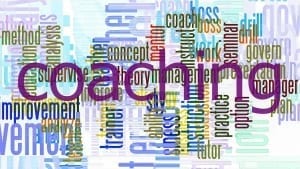 Britain is, according to a report in The Telegraph, "a booming nation of start-ups." In fact, around 660,000 new companies are registered in the UK every year.
Starting a new company is hugely exciting. It is also a risk. The fact is, as many as 60 per cent of new businesses go to the wall in the first three years, and 20 per cent fail within just 12 months.
Making a success of a start-up and growing your idea into a viable business can be achieved if you embrace two rules.
Firstly, learning from mistakes is key (including learning from the mistakes of other start-ups) – there will be blunders and you'll have to learn how to be agile and recover from them. The second and equally important part of any successful start-up journey is knowing when to invest in help.
Here I'll be focusing on the five must-have business services every start-up should consider.
Funding and business planning
HR advice
Digital marketing and SEO
Intellectual Property rights
Business coaching
Let's take a look at each of them in more detail.
Funding and business planning for start-ups
Researching possible funding avenues and finding an investor isn't easy, especially when you are starting out and have a huge number of tasks to complete in order to set up your venture. Seeking the advice of a business adviser could be worth the investment. A business adviser can help you with your business plan, and give invaluable advice on possible funding avenues.
Business advisors and chartered accountants, Wellden Turnbull, say that it is astonishing how many start-ups set out without a well-thought out plan. They say that 1.5 million SMEs do not have a business plan and that it is often the lack of a plan that catches small businesses out.
HR Advice
As soon as you take on your first employee, you will need to ramp up your understanding of HR – that's human resources. You'll need to know which HR regulations you'll need to adhere to and how to deal with all sorts of employee-related issues, such as absenteeism and sick pay, paying a fair wage, calculating holidays, overtime, dealing with staff complaints and much more.
Your employees are a precious resource – get the management of them wrong and you could lose them or worse find yourself at a tribunal. Every start-up needs a minimum level of HR knowledge – if you don't have clue, you'll need to learn fast or seek some professional HR advice.
Digital marketing and SEO
Getting noticed online is now more important to business success than ever before. Why? Nowadays everything happens online. Digital marketing is a cost-effective way to promote your business and can put you in a position to compete with established businesses which are much larger than yours.
While setting up a website, email marketing and social media are perfectly do-able in-house, optimising your website to move up the Google rankings is quite involved and requires a certain amount of technical skill.
Seeking help from an SEO professional to ensure your website is mobile-friendly, easy to navigate, fast-loading, and has backlinks from authoritative sources is worth the investment.
Intellectual Property rights
The World Trade Organisation (WTO) defines Intellectual Property rights as "the rights given to persons over the creations of their minds." Also known as IP rights, Intellectual Property rights give the creator an exclusive right over the use of his/her creation for a set period of time.
IP is protected by extensive laws and disputes are common – in fact, there are specialist lawyers who only work on IP cases. There are two main categories for IP protection – Copyright, and Industrial Property (which includes things like trademarks and patents).
Why is IP important for start-ups? When you have a unique idea for a business, there will always be people who will want to steal your idea, so it is important to protect them. In order to prevent your IP being exploited by others it would be prudent to seek specialist advice. For a checklist on protecting your Intellectual Property, see here.
Business coaching
One-to-one coaching or mentoring when you are setting up a business may seem like an extravagance, but it could actually be the best investment you ever make. Research suggests that working with a business coach can increase your profit margin by an average of 46 per cent.
While there is plenty of information out there to help you get your business started, there's nothing quite like personalised custom advice. Business coaches are usually expert entrepreneurs who know what it takes to make a start-up succeed.
A business coach will train you in the skills you need and teach you how to set goals and grow your brand.
Choosing the right business coach to work with is obviously important. Get this right and your start-up could be catapulted to success.
Related content from StrategyDriven
https://www.strategydriven.com/wp-content/uploads/coach-407290_1280-1.jpg
720
1280
StrategyDriven
https://www.strategydriven.com/wp-content/uploads/SDELogo5-300x70-300x70.png
StrategyDriven
2019-10-19 11:00:25
2019-10-19 11:34:03
Must-have business services every start-up should consider