Across The Memory Board – How To Educate Our Employees On The Best IT Practices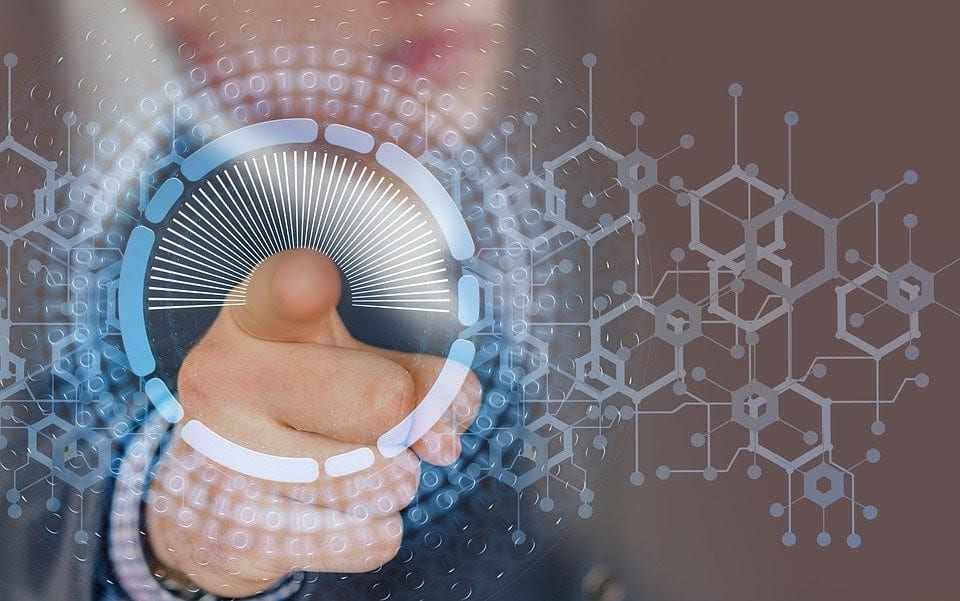 Cybersecurity is one of those overriding concerns in modern business. As there are more data breaches making headlines affecting a wide variety of companies, it seems that nobody is exempt from cyber terrorism or crime relating to technology. This means it's crucial for you to look at your vulnerabilities. While you can set up various types of systems to protect your company, one of the most vulnerable areas of your business isn't a technical one, it is a human one. Your employees are prone to human error. And we've got to make sure that we train our employees to understand the best practices of IT. What sort of tactics and practices can help you in this situation?
Investing In Employee Training
From a technical perspective, we can outsource components to a network services company or IT specialist, so they have the responsibility, but when we look at our in house components, it's crucial for employees to grasp cybersecurity as a maintenance issue rather than something that they learn once in a blue moon. We've got to remember that cyber terrorism is a constantly evolving entity, which means that we've got to upregulate our systems and our approach to protecting the company. While we can invest in components like software patches and outsourcing technical duties to another company, we still have to invest in the people that we see each and every day. We have got to commit to a wide variety of tactics, so our teams know what is out there and what they can do to combat it. Partly we have to invest in training, but we've also got to change our mindset. It's so easy to blame the employee that opens the phishing scam attachment rather than addressing the mentality of the employees in general. This is where training becomes essential.
Working On The Best Practices
It's so easy for us to say that password security is an essential component because everybody knows to an extent this can protect most of us from phishing scams or cyber-attacks. But getting your team to do this is an entirely different ballpark. Working on the best practices with something like changing passwords is partly to do with your employees, knowing the traits of a strong password, but also understanding the outcome of not following these processes. On a basic level, a password needs to be long with multiple characters, and it's changed on a regular basis. But remember that in order to ensure compliance from your workers, building a reminder to change passwords through regular feedback as well as password management tools can help your employees to keep on top of these issues.
Focus On Cybersecurity Awareness
The people in the IT department may know the sorts of data breaches out there but you can't expect your employees to follow the trends in the news. You may know which way the signs are going, but it can still prove challenging to understand how regularly these things occur. There are numerous resources that you can take advantage of that provide detailed information on the latest cybersecurity breaches, but you also need to remember that this message needs to be loud and clear. Distributing this information through your team is about consistency. If you continue to share the information on a regular basis, along with the repercussions, this puts the message across. At the same time, you don't want to bombard your employees with too much information that they don't bother reading it.
Integrate Cybersecurity With New Employees
The onboarding process is the perfect opportunity to introduce your employees to the best practices. If you incorporate it into your training process from day one, you are able to go over the rules but also explain the importance of these best practices. Again, it's about reiterating how much of a threat data breaches are. You need to create clear cybersecurity guidelines through important regulatory documents but also initiate a complaints procedure should a breach occur. When your employees hear about a potential breach, you must create an environment where employees share information rather than trying to cover up their mistakes.
Implement It From The Top Down
From the perspective of the executives, communicating the need for regular training in terms of cybersecurity practices is about highlighting its effect on the bottom line. Yes, there is no shortage of news relating to data breaches, but you've still got to make a case for it when money is tight. Looking for an executive buy-in is about making your case clear with regards to the costs but also going in with a comprehensive plan as to how the training would be undertaken. It's also crucial to point out the costs of a data breach. Based on experience, once you highlight how more expensive a data breach is in comparison to training and onboarding practices, it's likely executives will opt for the latter.
Implementing Regular Drills
We test the fire alarm on a regular basis, so why don't we incorporate data breaches? When we train employees on a new piece of software, there comes a time where we have to let them fly by themselves. Allowing them to experiment in an environment with their new skills gives you a clearer picture of the potential problems that can occur and if your employees are ready to deal with them. Testing your business with a live-fire simulation can be a massive undertaking, but you can do it through smaller simulations like spot-checking your employees to see if they know the principles of combating a phishing scam email.
As technology is such a major investment and the fact that we rely on it to do 95% of our tasks, we need to make sure that our employees know how to use it properly. Many organizations invest in sophisticated equipment but don't have the means to operate it. When our employees need to understand how to use the equipment, we can guide them, but we've also got to give them knowledge of the best practices underneath. Cybersecurity is such an important issue that if we communicate it so much, our employees can switch off. But by following a few of these processes, you can start to educate everybody across the board.
Related content from StrategyDriven
https://www.strategydriven.com/wp-content/uploads/internet-3484137_960_720.jpg
601
960
StrategyDriven
https://www.strategydriven.com/wp-content/uploads/SDELogo5-300x70-300x70.png
StrategyDriven
2020-01-30 18:00:12
2020-01-30 22:41:01
Across The Memory Board – How To Educate Our Employees On The Best IT Practices