Starting a Business? Plan Your Exit Now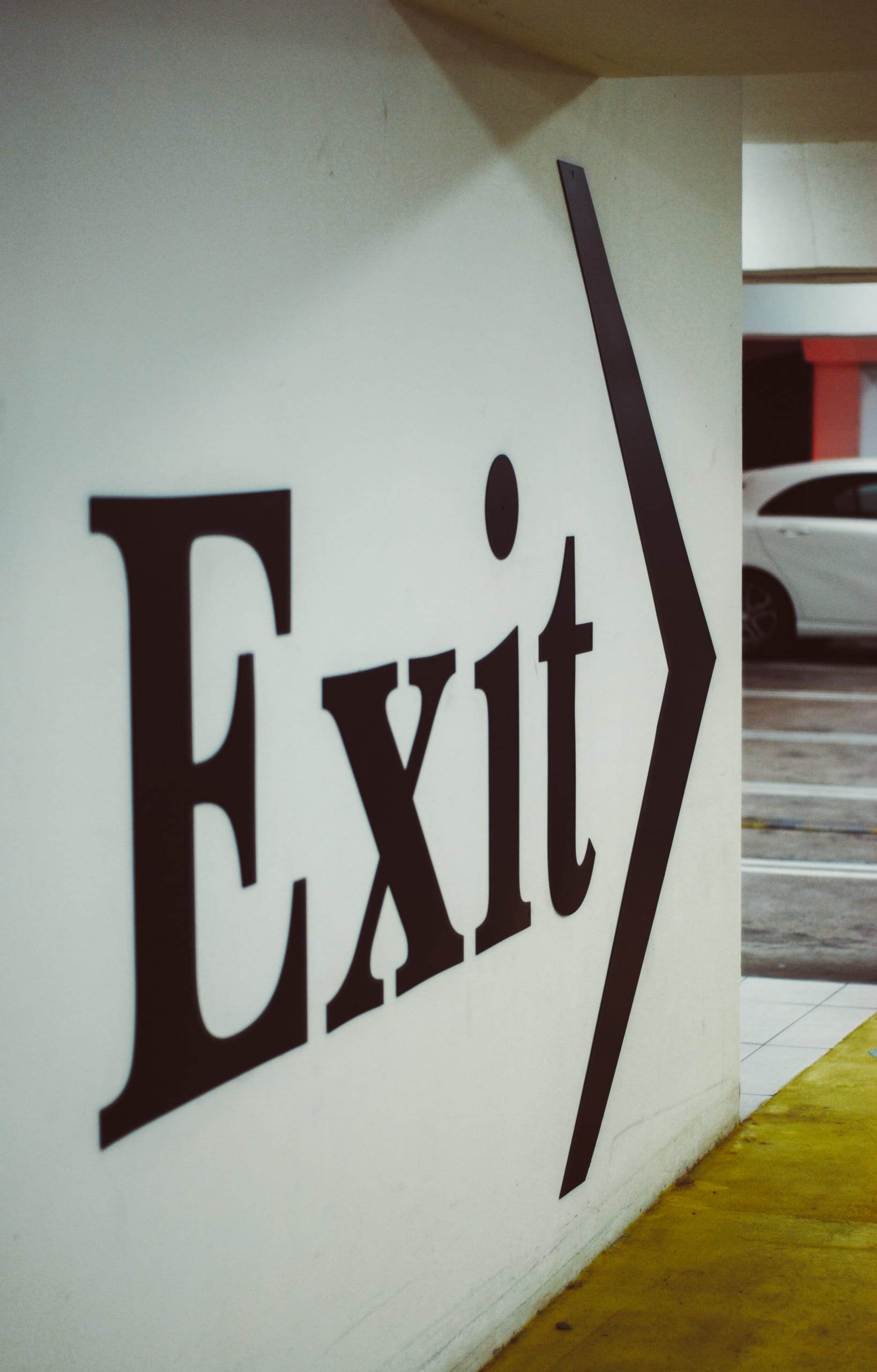 With the explosion of startups in Silicon Valley, the idea of a flashy and lucrative business exit isn't anything new. An exit is the word people use to describe how founders (and any investors they may have) leave a business when it's sold. It usually comes with a dollar figure attached to clarify just how much everyone made from the transaction.
When you put an exit in those terms, "plan your exit now" sounds like a recommendation to dream about the ways you'll spend your millions. It's not.
Every entrepreneur needs an exit strategy before opening a business – because it will dramatically define how you'll run the business.
For instance, you may be building a business you never intend to sell. Maybe you want to pass a business on to your children or hand it off to someone else in the company when you retire. Knowing this ahead of time will inform your decisions and influence the business's management and growth.
In contrast, you may be a startup founder. Your mission is to pursue explosive growth, so you'll be more likely to have a "growth at any cost" mindset. Entrepreneurs in this situation want to build as much value in the business as possible, as quickly as possible, so that they can sell the business for a lot of money – and soon.
How do you know which path is best for you? Before you start and build your business, ask yourself:
Do you picture running your business indefinitely? Or would you like to pursue this business idea – and then move on to the next one?
How much of your time and money can you put into the business before your family is at serious risk?
How will you guard yourself against the danger of sunk costs (convincing yourself to spend more money because you've already invested so much to begin with)?
What do successful companies in your target industry typically sell for?
How much do you need to grow your business to reach that sale target?
Does your market opportunity align with the growth you need to sell the business?
If your business doesn't meet your growth expectations, what will you do?
These can be difficult questions for any entrepreneur. To complicate matters, an exit, even a good one, is not necessarily as smooth or as clean as cash­ing a big check and hitting the waves on your new sailboat.
An exit may not have a Hollywood ending
In my own business life, my company FDI became triVIN via a merger, which came with its own turbu­lence. When triVIN later sold, I stayed on for a year afterward as president and was then asked to leave. Though on paper the business was no longer mine, it's a special kind of experience to be told that your services are no longer needed when you're the one who built the business.
Though I made gains from that exit, it wasn't the happy Hollywood ending that many startup founders envision. The path curved and double backed on itself before it went forward into a sale, and I didn't get to leave feeling like the hero in my story, at least not entirely.
Yet by all accounts, it was a good ending. The business, after all, didn't fail spectacularly or drag myself and my family deep into debt. I ended with a profit—but exits could sometimes mean locking the doors on a dead business.
For Necessity Entrepreneurs – those of us who are in business to put food on the table for our families and employees – failure is not an option, but at the same time, failure is a likely reality. The key nuance here is that for the Necessity Entre­preneur, failure is an obstacle to be overcome. We dust ourselves off and bounce back.
The part of this that traps many entrepreneurs, however, is that bouncing back doesn't necessarily mean stubbornly pursuing a failing busi­ness, dumping more and more time and capital into an idea that has shown no signs of turning a profit.
Every exit has its trade-offs
If you opt to remain privately held – as I suspect many Necessity Entrepreneurs will – you have much more freedom in how you run your business. The trade-off is that you may have less access to capital and therefore grow more humbly in the short term.
If you're looking for a fast-cash sale, that typically means answering to investors, which can come at the expense of your people, your values, and, at times, your customers.
The path you choose is up to you. Think about it at the start of your business, then think ahead as far as you can. Challenge yourself. Pick apart your ideas. Turn them upside down and sideways to find the best path for you.
---
About the Author

Troy R. Underwood is an industry disruptor. Part technologist, part economist, and all innovator, he revolutionized the motor vehicle industry with the nation's first electronic title system for financial institutions, which was later sold for $106 million. His healthcare venture, benefitsCONNECT, innovated healthcare benefits administration and resulted in a highly successful acquisition. His new book is How to Launch Your Side Hustle: Start and Scale a Business with Minimal Capital. Learn more at troyrunderwood.com.
Related content from StrategyDriven
https://www.strategydriven.com/wp-content/uploads/hello-i-m-nik-mTehrY1mH-s-unsplash-scaled.jpg
2560
1636
Nathan Ives
https://www.strategydriven.com/wp-content/uploads/SDELogo5-300x70-300x70.png
Nathan Ives
2020-03-23 11:00:49
2020-03-23 21:02:48
Starting a Business? Plan Your Exit Now