Managing Your Business with Location Mapping
What are businesses to do with the explosion of data occurring in the marketplace? The ideal solution is to put it to work.
Chances are, you already knew that. However, we're willing to bet that you aren't using your data to its full extent. For example, are you using the locations of your current customers to find hidden insights about your business? Didn't think so.
But how can you find these insights in your data without burning yourself out? With location mapping tools, it's a piece of cake.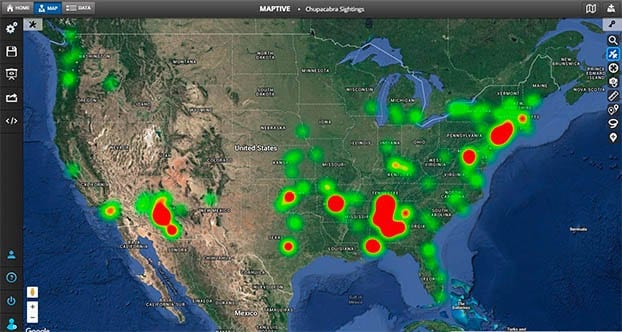 Location heat mapping in action, courtesy of Maptive.com
Let's look closer at what location mapping is and how it can help manage your business.
What is Location Data?
Most location data is information that comes from a mobile device, such as a tablet or a smartphone. This data provides the current position of the user. It can also simply come from spreadsheet data that you have collected from your customers.
With smartphone use on the rise, location data only continues to grow. At first, it might seem that all of this data would add to the complexity of the business landscape. However, this information brings power and makes the information easier to understand.
Location Mapping Can Help Your Business
As you exploit location mapping, you gain the information needed to make smart business decisions.
Location intelligence showcases the relationship between the data in a way you might not have seen without the analytics. With these advanced insights, you can quickly see where your customers are, where there is room to grow, and so much more.
You can also use location mapping to set boundaries, label points of interest, segment the demographics, analyze interest and assess risk. Instead of relying on spreadsheets, bar graphs and pie charts, you can showcase your data with the help of a useful map.
Location Mapping Case Study: Starbucks
Wondering what companies are using location data? Look no further than the coffee in your hand.
Starbucks has found incredible success through location intelligence. By using their rewards app to offer freebies and special offers, Starbucks has received valuable data worth far more than a free coffee.
The coffee giant now knows what products each customer likes; and they can quickly extract information about purchasing habits from that data. On its own, this would create overwhelming amounts of data, but Starbucks uses the information to personalize content, laser-focus their marketing, and make ordering coffee easier than ever.
This information also helps Starbucks determine where to put up new locations; and it also helps them decide what items to add to their ever-growing menu.
While you might not be as big as Starbucks, it doesn't take millions to achieve the same results for your small business.
Getting Started with Location Mapping
If you want to turn your data into an easy-to-understand map, here are a few simple steps to follow.
Think Spatially: Determine how the place and location data will make a difference for your organization. How will this information help you understand the problems you face and allow you to craft solutions?
Perform Due Diligence: Go through the data you have to see how you can enhance it further. What steps do you need to take to ensure its integrity?
Collect More Data: What tools can you implement that will give you access to further data? Could you add a rewards app to gain more information about your clients?
Be Careful with Partnerships: You don't want to choose just any location intelligence vendor. It's vital to gain reputable data and high-quality support. Vet any company you plan to work with.
Most mapping solutions offer a free trial, making it super easy to import your location data from a simple excel spreadsheet.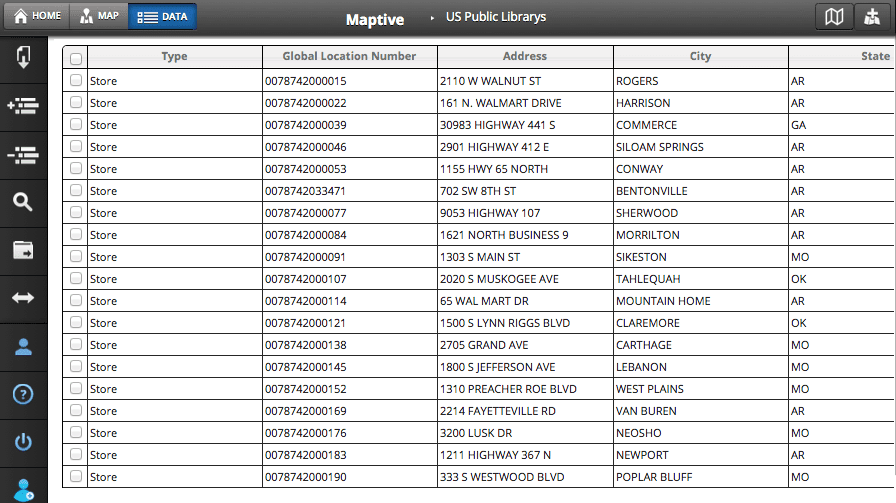 The key to starting with location mapping is to take the first step. Begin with the information you already have and see what new insights you can glean from using mapping software.
Related content from StrategyDriven
https://www.strategydriven.com/wp-content/uploads/14_Heat-Mapping-Tool-large.jpg
332
622
StrategyDriven
https://www.strategydriven.com/wp-content/uploads/SDELogo5-300x70-300x70.png
StrategyDriven
2020-02-29 13:00:28
2020-02-29 13:28:34
Managing Your Business with Location Mapping