Marketing Trends You Should Keep an Eye on in 2020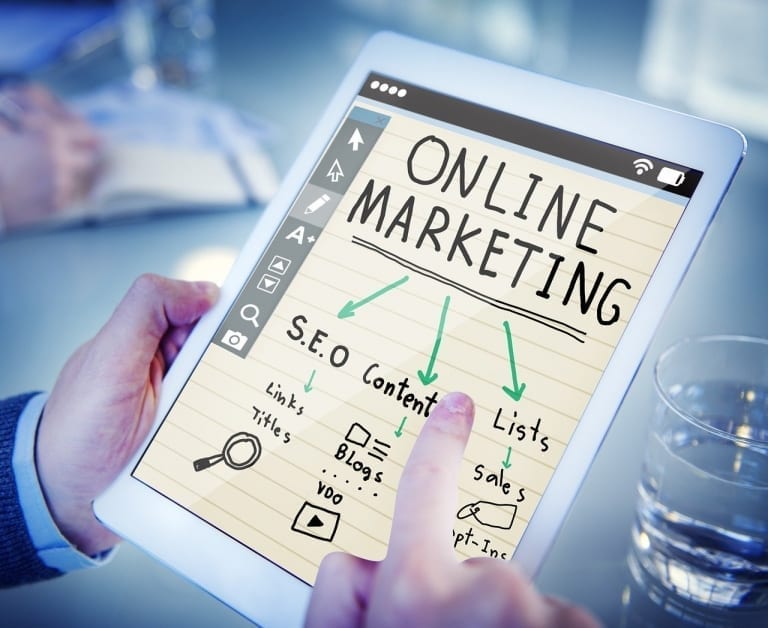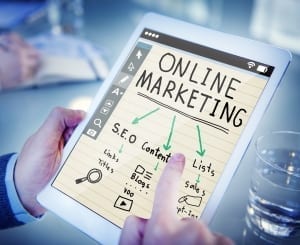 Marketing is one of the most dynamic fields in the world, and one that changes every day. New technologies are constantly allowing us to reach audiences in new ways. It also allows you to gauge and understand the impact of campaigns, and make adjustments on the fly.
Techniques like email marketing, content marketing, and search have been around for years now, but we are still seeing some innovation in how they are implemented. Let's take a look at some of the marketing trends that will dominate 2020 and beyond.
Shoppable Post
Chances are there isn't a single person in your entourage that is not using social media in some sort of way. It has reached virtually all classes and demographics, and has been used as a marketing tool pretty much since its inception. What is not as clear, however, is how many people actually do their shopping through social media platforms.
This represents a huge untapped potential, as 72% of all Instagram users have performed at least one transaction via the app. In one study, it was found that 70% of the Pinterest users surveyed used the platform to make purchasing decisions.
Platforms have been taking note, and are trying to make it as easy as possible for your audience to shop. This is why they've introduced shoppable posts that allow viewers to make purchases directly on posts. This allows you to shorten your sales funnel, and prevent leaks. These types of posts are expected to become the norm in the near future.
Augmented and Virtual Reality
While we were in an experimental stage with AR and VR, we are now starting to realize their potential and moving to concrete applications. Both technologies are becoming more common in marketing, and major retailers have already started using it as part of their strategy.
Ikea, for instance, has an augmented reality app that allows shoppers to visualize how a certain piece of furniture will look in a desired space. This could revolutionize the world of online retail, and change the way people shop forever.
Facebook is also betting on AR, and announced last year that it will make AR ads available to advertisers site-wide. According to Facebook's VP of product marketing, Ty Amhad-Taylor, the goal is to move audiences from product discovery to purchases faster. "Shoppers are now expecting a visually inspired and personalized experience wherever they shop," he said. "And this is either on their mobile devices and in stores."
AR allows advertisers to bring both experiences closer together, and allows marketers to drive sales as well. These ads look like any regular Facebook ads, with the exception of the "tap to try" button. Shoppers will then be able to "try" the item in real time.
A More Demanding Job Marketplace
Marketing in 2020 requires students to have a more well-rounded set of skills than ever. While a solid marketing formation is a prerequisite, here are some of the skills that will be expected of marketing professionals:
Brand storytelling
Social media management
Data analytics
Serving progressive customers
Soft interpersonal skills
According to this piece by Emerson College Online, the marketers of tomorrow will still need to have solid interpersonal skills like listening and communication, even with all the recent advances in technology. Emerson College also puts a lot of importance on progressive audiences, and according to them, marketers who understand how to speak to an increasingly progressive and diverse audience will have a leg up on the competition.
Brand storytelling that is inclusive of all experiences will be needed, and major brands are already pushing towards more diversity in their campaigns.
But one area where marketers of tomorrow will need to be especially proficient in is data analytics. Companies don't only need to compile data, but they must be able to actually analyze it, and use it to generate results. Data can be used to check if a marketing campaign was successful, and spot trends. Online marketing has the advantage of being easily quantifiable, and knowing how to use data can make a big difference on outcomes, money spent, and return on investment.
Interactive Content
Today's shoppers are looking for variety and new experiences when they go online, and one of the ways this can be done is through interactive content.
As a matter of fact, a recent Content Preferences Survey found that 91% of responders are looking for more interactive and visual content. Here are some of the reasons interactive content is so powerful:
Interactive content is new and different, which allows it to stand out
It allows you to keep visitors on your pages
It's immensely shareable
It can help build brand awareness
It is more engaging
For all of these reasons, we can expect more brands to use interactive content in the future. We can also expect to see more tools and techniques that will make the production and implementation of virtual content easier.
Personalization
Personalization falls in line with interactive content, but focuses on providing highly relevant ads to customers. Shoppers have now become experts at phasing out adverts that have nothing to do with them or their interests, and this is one of the reasons why traditional advertising is losing some of its power. The only solution is to personalize ads as much as possible to build a connection.
In a study that was performed on 1000 people, 90% of them said that they viewed personalization as a positive. But more importantly, 80% of them said that they would be likely to buy if a company was able to offer a personalized experience.
What's beautiful is that modern marketing methods, such as email marketing for instance, lend themselves very well to personalization. The rise of customer relationship management tools only makes it more powerful.
Lists can be precisely segmented and laser targeted to specific audience based on their prior purchase decisions, interactions, or the stage in the sales funnel. Used in conjunction with a cost-effective mass advertising tool such as email marketing, it allows businesses big and small to have the kind of reach that was only possible for major companies not too long ago.
Smart Bidding
People who are familiar with online marketing tend to also be familiar with automation. But new changes by Google are set to make automation and smart bidding the norm. Google Ads are now using machine learning to optimize your bids. This will allow you to:
Have more control over conversion action
Allow you to adjust bids automatically when sales stop or start
Optimize bids across multiple channels based on specific conversion actions
Maximize conversion
Avoid having to set a max CPC manually for each keyword
Old Methods Still Going Strong
While new online marketing methods are becoming increasingly popular, that doesn't mean that old methods are becoming obsolete. Many of the tried and true techniques will still be going strong in 2020. Let's look at some examples.
Content Marketing
Content will continue to be king in 2020, and continues to be one of the most effective ways to build a brand. Few methods allow you to establish your expertise and authority like quality content does. Content will also continue to drive search results, and play a central role in SEO efforts.
Video Marketing
Another method that isn't going anywhere is video content. While interactive content will be getting a lot of attention, there is still a large need for traditional video content as well. Video content is not only being used to target customers, but is now being used as a recruitment tool as well.
Marketers who know how to use live video to their advantage will have a serious edge over their competitors. As a matter of fact, it was found that live videos on Instagram Live and Facebook Live were able to retain audiences at 3 times the rate of traditional videos. The average watch time on Facebook live content has quadrupled over the last year as well. People also interact with these videos a lot more. It was estimated that these videos produced 6 times as many interactions as regular videos.
SERP Position Zero
SEO is still going strong, but now, the objective is different. While the goal for many is still to get on the first page, many are trying to go a step beyond and get snippet mentions. These snippets offer additional information related to search queries, and feature a link to the page from which the information was pulled.
Local search will also continue to play an increasingly important role for businesses in 2020. This also means that business will do everything in their power to get more local mentions, and also work on improving their brand's image with the public. This means more emphasis on reputation management, and concrete steps to improve their customers' experience, which is great news for shoppers everywhere.
These are only some of the trends you should watch for in the world of marketing in 2020. Make sure that you're always on top of the most recent changes, and find ways to incorporate them in your marketing strategy.
Related content from StrategyDriven
https://www.strategydriven.com/wp-content/uploads/online-marketing-1246457_1280-5.jpg
1047
1280
StrategyDriven
https://www.strategydriven.com/wp-content/uploads/SDELogo5-300x70-300x70.png
StrategyDriven
2020-04-09 12:21:54
2020-04-09 12:26:09
Marketing Trends You Should Keep an Eye on in 2020