The Best Ways to Modernize Your Business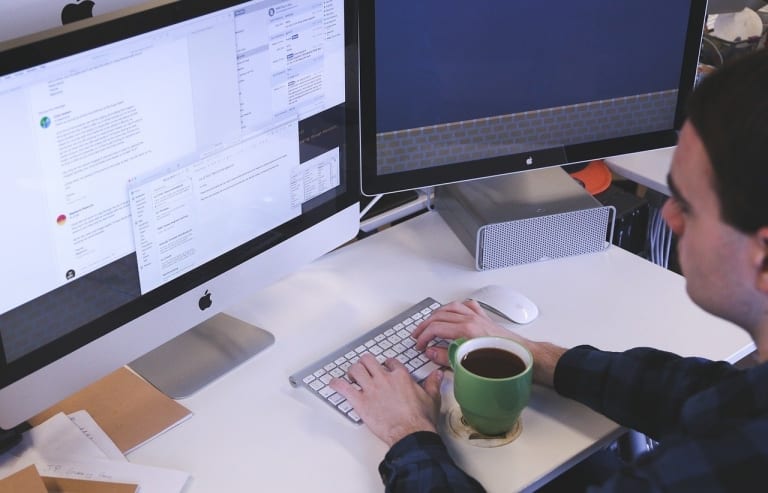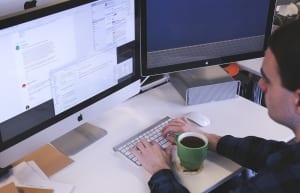 Staying modern is something that every business needs to do, but many struggle with. Those that are able to stay current will be able to satisfy the fast-changing needs and expectations of today's consumer, streamline their business and stay ahead of the curve. Meanwhile, those that struggle to keep up will get left behind and could find it hard to compete. It is clear that staying modern is im-portant, but how can you go about doing this? It is hard to know in today's day and age as there are so many different ways to do this – read on to find out a few of the most effective areas that are worth focusing on.
Remote Working
Remote working has been on the rise years, but in 2020 it has become widespread due to the pan-demic. In most cases, this has shown to be a success for companies with many reporting an increase in productivity as well as a boost in morale. Having the right tools and learning how to manage re-mote teams is important if you want to find success and you may want to have some flexibility as some people will prefer working in the office at least part time.
Outsourcing
Outsourcing is becoming increasingly more common in today's day and age and made much easier through the rise of remote working. It makes sense from a business perspective because outsourc-ing allows you to use experts to handle certain aspects of the business operation without the need to pay a full salary and other employee costs. This makes it a cost-effective option and could allow you to scale up with ease, and there are many areas that you can outsource, such as:
Digital marketing
IT
HR
Accounting
Social media management
Use Video Marketing
Video marketing is a highly popular and effective ways to promote your business and can be much more engaging than other formats. Video marketing will capture the attention of your target cus-tomer; it allows you to use both audio and video as it can make it easier to communicate your mes-sage and it is a chance to impress and show your expertise. The key is to have any videos made by an experienced professional as amateurish videos can have the reverse effect in a time where peo-ple are used to seeing so many videos every day.
Influencer Marketing
Another popular form of digital marketing to use right now which could have a huge impact on the success of your business is influencer marketing. This involves getting someone with credibility in your field to promote your products/services on social media which will help to boost your reputa-tion, advertise your company and allowing you to reach a much larger audience.
Automation
Automation is a word that can create some strong reactions in the business world, as some argue that it leads to job losses. While this is the case in some circumstances, you can actually use automa-tion alongside employees which can be a great way to boost efficacy, reduce workload for staff and speed processes up. Using automation to handle simple, repetitive tasks will allow your team to fo-cus on other areas. They could help you to work at a much higher capacity than before so it should certainly be looked into.
Artificial Intelligence
Another type of technology that was once seen as futuristic but is now becoming common in a range of industries is artificial intelligence. AI can be used in all kinds of creative and innovative ways, such as:
Process automation
Collecting data
Chatbots
Optimizing logistics
Predicting performance
Update The Company Website
If you have not updated the company website for a few years, then this is a smart way to modern-ize. It is amazing just how quickly web design trends can change, and a dated website will quickly deter any visitor. Therefore, it is a great idea to use an experiment web design agency that will know the latest trends to deliver a modern, attractive and easy-to-use website which will impress any visitor.
Cloud-Based Training
Cloud computing can bring many benefits to a business and is a great way to modernize. Despite this, many people are struggling to get to grips with cloud computing which is understandable as a relatively new type of technology. This is why you should look into cloud-based training for enter-prise teams which will help get your team up to speed about using the cloud. This will help you to get the most out of cloud computing and modernize your workforce so that everyone can excel in their role and work with confidence each day.
Upgrade Cybersecurity
Understandably, business owners are focused on the threat of the pandemic in 2020, but one area which you must not overlook is cybercrime. Cybercrime is a massive problem that affects business-es of all sizes and in all industries, and there are constantly new threats being developed. This means that this needs to be a priority, and you need to invest in high-quality cybersecurity products in addition to learning about the latest threats and how you can stay safe.
Be Environmentally Friendly
Every business should be looking at how they operate and find ways to be more environmentally friendly. This is important in terms of doing your part to reduce impact, but also because consumers are becoming increasingly eco-aware and selective of the brands that they use, so it is important for your reputation. Not only this but often you will find that being more environmentally friendly can help to lower your operating costs too.
If you are wanting to modernize your business, then these are a few of the best ways that you can do this. Businesses need to stay current and ahead of the curve so that they can find success, appeal to their target customer and stay ahead of the competition but it is also an area that many struggle with so hopefully this post will help.
Related content from StrategyDriven
https://www.strategydriven.com/wp-content/uploads/typing-849806_1280-1.jpg
822
1280
StrategyDriven
https://www.strategydriven.com/wp-content/uploads/SDELogo5-300x70-300x70.png
StrategyDriven
2020-10-29 16:00:03
2020-10-29 13:37:43
The Best Ways to Modernize Your Business