How to Start Your Small Business Online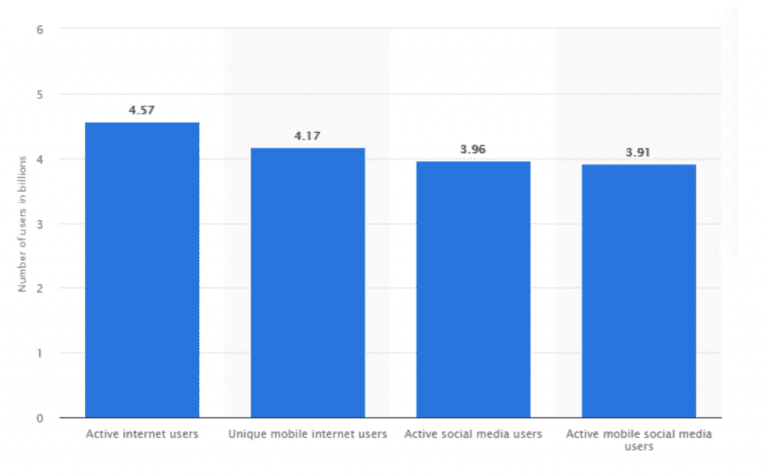 In this article, we're going to discuss why you should place your business in the online world, even if you're just starting up. Also, you'll find a list below of helpful pointers that are important considerations when readying your business to go online.
Why you should venture into online business
If you prefer to operate a traditional business in brick-and-mortar, there is absolutely nothing wrong with that. But, you'll be well served to take into account that the world is changing, and people's buying patterns are changing as well.
With over four billion users as of July 2020, diving into an online business venture is not a bad idea. This might even be your business' salvation during this ongoing COVID-19 pandemic.
Aside from working remotely, an online business is cost-effective and competitive (based on your marketing strategy). This gives your company, no matter how small, a fighting chance against mammoth industries in your niche.
This is one reason why we recommend starting your online business sooner, rather than later. And here are the five easy steps that you'll need to do to kick-start your online business:
Five easy steps when starting a small online business
1. Create a business plan
Identify what problem you are solving
Your business is a solution to your potential customers' problems. But first, you need to define the problem at hand. What problem does your business want to solve? What need do you seek to fulfill?
Take some time to think about whether your skillset solves real-world problems. If it does, check if your competitors offer the same strategies. And if they do, what makes your solutions unique?
This will be your leverage against your competitors. Analyze these factors to see whether your market is thriving or nonexistent.
Manage your startup budget
When you're starting a small business online, you will need startup capital to cover a range of necessary expenses. For beginners, you need to estimate the budget by having a good guess of your operating expenses.
Pay attention to the expenses that must be covered and make sure they are budgeted. The more cost-effective your startup, the more income you will have to work with.
2. Choose your business structure
When you're starting your business online, you should define your business structure. You can operate solo (sole proprietorship), or with partners (LLC or corporation).
Sole proprietorship
This is the simplest type of business structure. You can operate this on your own even without filing a lot of paperwork. However, there are risks to this business structure.
Your business won't have protection from liabilities of debts and business obligations. You will be personally responsible for all of these. That's why you only choose sole proprietorship when you can handle your business on your own with little need for liability protection.
Limited liability company (LLC)
This business structure allows you to share your business liabilities and obligations with other individuals. If things go south, a LLC protects your personal assets from the liability of business debts.
Through a LLC, you share your liabilities with other individuals. The business is owned by you and these individuals share in profits and liabilities.
Corporation
You'd want to use this business structure if you choose to gain investors for your business. Corporations are like LLCs, but with outside funding possibilities and more personal protection.
In order to interest possible investors in purchasing your stock, you'll need to arrive at a business arrangement. They will need to trust that your business will deliver. You can close more deals with investors if you know how to write a winning RFP response.
3. Market research and analysis
By the time you write your business plan, you've already done your market research. You know what is missing from the puzzle, and how your business can provide this missing piece. But you'll need to dig deeper in order for your business to succeed.
You need to understand how your target market works. Do market research and analyze their buying patterns, market needs, etc. Know your market's queries on search engines, what keywords they use, and other competitive advantages that you can use as leverage.
4. Poise yourself as an expert in your field
Contribute to your niche by providing expert ideas and solutions that come from trusted sources. Build your profile in your community. This builds trust between you and your potential consumers.
5. Design and optimize your website
Your website will be your online storefront. This is where you will communicate and exchange products/services online with your consumers. Thus, your website should be customer-friendly in order to give users a good experience. Some tips that you'll need to keep in mind when designing a website:
Keep your website clean and simple
Make your website easily navigable
Every element on your website should contribute to converting your visitors to sales.
Final word
When you're starting a small online business, you want to begin with your best foot forward. Get a step ahead of your competitors when you start your online business using these five easy steps!
Related content from StrategyDriven
https://www.strategydriven.com/wp-content/uploads/Screenshot-2020-10-28-212905.png
743
1200
StrategyDriven
https://www.strategydriven.com/wp-content/uploads/SDELogo5-300x70-300x70.png
StrategyDriven
2020-10-28 16:00:47
2020-10-28 15:35:33
How to Start Your Small Business Online