5 Sure-Fire Ways to Increase Your SEO Rankings
StrategyDriven Insights Audio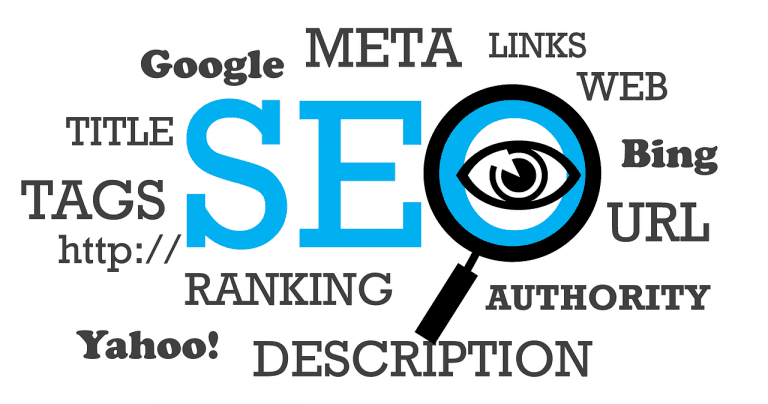 No matter what sector your business operates in, online visibility is essential to your success. As well as building credibility and gaining trust, online visibility enables you to acquire new customers and retain existing ones.
Having a functional, well-designed website is the first step to building an online profile, but this alone isn't sufficient. In order to drive traffic to your site and facilitate brand recognition, you'll need to rank highly on search engine results pages (SERPs) for keywords and terms that are relevant to your business.
The only way to increase your rankings is with consistent search online optimisation. With an evidence-based SEO strategy, you can ensure your webpages are the first thing users see when they search for relevant terms. While there are hundreds of factors to consider, you can get started by using these five sure-fire ways to increase your SEO rankings:
1. Increase Page Loading Speeds
The functionality of your website is important in terms of user experience (UX), but it also has a significant impact on your SEO rankings. With loading speeds between 1-3 seconds, bounce rates average around 32%. However, just a one second delay sees bounce rates skyrocket to a staggering 90%. As loading speeds have such a significant impact on user behaviour, they're a critical factor when it comes to ranking webpages on SERPs.
Remember – Google wants to deliver an optimal UX. Anything which detracts from this is likely to have a negative impact on your rankings. Conversely, improving UX via page loading speeds and other factors can boost your SERP rankings.
2. Publish Original Content
Your content marketing strategy is critical to the success of your overall SEO campaign. To achieve high rankings, your website needs to feature fresh content on a regular basis. Furthermore, this content needs to be fully optimised for relevant keywords and terms. This is how search engines can determine whether your content is relevant to a user's search query, so it's vital that you tell Google what your content is about.
Many businesses use blog posts and articles as a way of sharing original, unique and relevant content. While these are certainly an excellent way to increase your rankings, there are other types of content to consider too. Videos, images, infographics, white papers and podcasts can all be used to engage users and improve your rankings.

3. Work with an Agency
Managing your SEO in-house can be a drain on your resources, particularly for start-ups and smaller enterprises. There are hundreds of ranking factors which are taken into account when determining where your webpages will appear on SERPs. To secure a place on the first page of Google, you'll need to stay up to date with the ranking factors that matter most and gain access to the tools you need to modify your own position in the listings.
Fortunately, you don't have to handle this yourself. Working with established SEO professionals, like this agency, gives you access to the expertise and experience you need. As the #1 Perth SEO agency, PWD is adept at devising and executing successful SEO strategies on behalf of their clients. From keyword research and content creation to site optimisation and local campaigns, outsourcing your SEO needs can be the best way to achieve your commercial goals.
4. Secure Backlinks
Every website has a score, ranging from 1-100, known as its domain authority. The higher your score, the higher your webpages are likely to rank on SERPs. Securing high-quality backlinks is one way of successfully increasing your domain authority and, therefore, your SEO rankings.
When your links are featured on an external site, it acts as an unofficial endorsement and tells Google that your content is credible, trustworthy and reputable. This encourages Google and other search engines to rank your content more highly, in order to deliver a better UX.
Of course, where your backlinks are placed has a significant impact on your own rankings. Securing backlinks on a website with a high domain authority will have a positive impact on your own domain authority score, for example. Conversely, low-quality backlinks can have a negative impact on your score and cause your rankings to drop. While backlinks are essential to SEO success, a strategic approach is necessary.
There are several ways on how to secure backlinks. According to the SEO management team at Invicta Agency, backlinks can be acquired on-page and off-page through various strategies including maximising the content of your website through its keywords.
5. Use Local SEO
Local SEO is a great way for businesses to target certain geographical regions. By modifying your keywords and terms to include locations, you can respond to search queries that are focused on a particular area.
Furthermore, local SEO enables you to achieve results more quickly and offers a more cost-effective SEO option. When you're targeting the key term, 'SEO Perth', for example, there is going to be less competition than if you attempt to target the key term, 'SEO'. This means you can successfully rank for the local term with fewer resources, thus lowering costs. Similarly, less competition ensures you'll notice a positive impact on your rankings more quickly.
Many people assume local SEO is only beneficial for local business, but this isn't the case. While local SEO is certainly essential for local firms, national and even international businesses should be capitalising on local SEO too. With the opportunity to target specific areas, raise your profile in particular regions, achieve results more quickly and increase your ROI, local SEO is a tool that all businesses should be using.
Grow Your Business with SEO
As you can see, there are many facets to a successful search engine optimisation campaign. This means you'll need to consider numerous factors to create and execute a successful SEO strategy. Furthermore, you'll need to monitor your SEO activities, measure your performance and analyse the results in order to maintain and improve your rankings.
Search engine optimisation isn't a one-off activity. A consistent approach is required if you want to boost your online visibility, outperform competitors and grow your business. Due to this, it's important to access the expertise and skills that can help your business to implement effective, long-term SEO strategies. By doing so, you can increase your market share, generate higher profits and gain unrivalled online visibility.
Related content from StrategyDriven
https://www.strategydriven.com/wp-content/uploads/seo-896175_1280-2.png
673
1280
StrategyDriven
https://www.strategydriven.com/wp-content/uploads/SDELogo5-300x70-300x70.png
StrategyDriven
2020-11-04 17:00:20
2021-11-07 01:15:47
5 Sure-Fire Ways to Increase Your SEO Rankings