The Ultimate Guide to Starting Your Own Small Business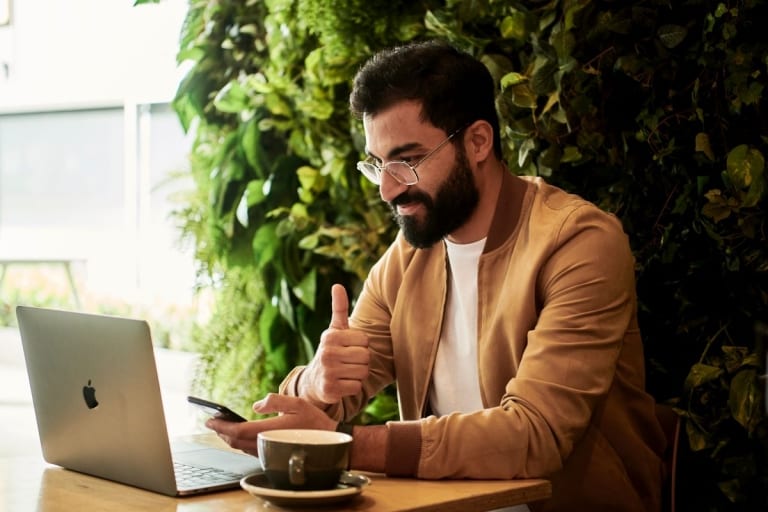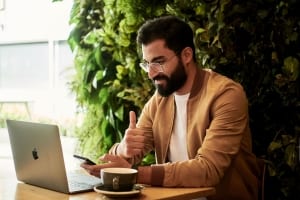 Starting your own small business can be daunting. This is why we bring you a step-by-step guide to help you get started.
While naming your business and creating a logo is important, ever wondered how determining your business structure or crafting a detailed marketing strategy might affect your business?
It's easy to get confused and lose motivation because there's so much to consider. Rather than guessing where to start, follow our checklist to start your own small business.
1. Refine the idea
If you're thinking of starting your own small business, you're likely to have an idea of what you wish to sell or at least what your target market is.
Research your competitors to understand how they work and figure out ways how you can do it better.
If you think your business will be able to bridge a gap that your competitors can't, then you've got a solid business idea.
If you're hesitant to start a business, you can consider opening a franchise. The business model, brand following and concept are already taken care of; all you need is funding and a good location.
Brainstorm your company name
Your business name should be memorable, short and should be able to nail down your idea's value. Brainstorm ideas with your team or search business name ideas on the web.
Determine your target market
The excitement of starting your own small business can easily make you forget your target market.
Identify how you'll provide value to your customers, how you'll communicate with them and how much they're willing to pay. Iron out all these seemingly small details during the ideation phase to achieve success.
2. Design a Business Plan
You have a business idea in place and now it's time to consider answering a few important questions such as:
What's the purpose of my business?
What's my product's USP?
How will I finance my business?
These answers will help you create a business plan.
A well-thought-out business plan will help you avoid the most common mistakes new business owners make.
Conduct a Thorough Market Research
Invest in focus groups, conduct surveys with your target audience, research public data and SEO in order to make a full-proof business plan.
Market research will help you understand the behaviour, needs and preferences of your target audience as well as your competitors, both of which have the power to transform your business.
Conduct competitive analysis and collect demographic information to understand the strengths, weaknesses, opportunities and limitations of your market.
Craft an Exit Strategy
It's wise to consider an exit strategy when drafting your business plan. You need to have a few exit routes to help you look at the future.
When you go to a movie hall (or board an aeroplane), what's the first thing they show you? Where the exits are.
A good business plan will help you understand where your business is going, how will it overcome any obstacles and how will it sustain itself.
3. Focus on Your Finances
Determine how you're going to fund your business. Do you have the funds or will you borrow money?
A whopping 29% of startups fail because they run out of money. Overestimate the costs a little to ensure that you have enough to cover up for unexpected expenses.
Understand your funding options. Do you have sufficient means to start the business? If not, will you be taking a business loan or a grant? Would it be better to bring in an investor or opt for crowdfunding?
Conduct a break-even analysis to help you determine profitability, price your products and analyse data properly.
Contrary to popular belief, refrain from overspending when starting your own small business.
Monitor your expenses to ensure that you stay within the pre-decided budget.
4. Determine the Business Structure
You should have a clear idea of the kind of entity your business will be in order to register your company.
Would it be a sole proprietorship, partnership, corporation or limited liability company?
The structure of your business affects everything from your personal liability to how you file taxes therefore, understanding different business structures is crucial.
5. Build a Great Team
Starting your own small business can mean you running your business on your own or hiring a small team to help you get started.
Companies that have a good company culture have a 4X higher revenue.
Clearly define the responsibilities and roles of each employee, consider their feedback and figure out ways to work together early on will help you save a lot of headaches later on.
6. Branding and Advertising
According to 77% of B2B marketers, building a strong brand is the key to a company's growth.
Understand how you can build your brand and the cost-effective marketing strategies you can invest in to help you establish yourself in the minds of your target audience.
A few places to get started are:
Logo: Should be easily identifiable, relevant and easy to recall.
CRM: Use CRM software to understand the market demographics. A killer email marketing campaign will do wonders for your new business.
Social Media: Are an excellent means to spread the word about your business.
Website: 85% of customers conduct online research before making a purchase. Create a clean, minimal, mobile-friendly website that has the capacity to convince your potential customers into long-term customers.
Update your website and social media accounts with interesting and informative content to help you build a rapport with your customers.
The Wrap Up
Starting your own small business is so much more than the launch and first sales are just the beginning of the business.
You need to stay afloat and start making profits to help you grow your business. It's going to take a lot of time and effort.
Understand that the success of your business depends on the decisions you made before you launched your business. So, invest in research, craft a detailed business plan, keep a track of your finances and create a marketing strategy to take your business to new heights!
---
About the Author
Shristi Patni is a content writer and owner of F and B Recipes. She enjoys writing about Intuitive Counseling and Spiritual Mind Treatment. Formerly the Chief Content Officer at Raletta, she is currently working on her second cookbook.
Related content from StrategyDriven
https://www.strategydriven.com/wp-content/uploads/docusign-BbSBf5uv50A-unsplash.jpg
800
1200
StrategyDriven
https://www.strategydriven.com/wp-content/uploads/SDELogo5-300x70-300x70.png
StrategyDriven
2021-05-24 17:00:11
2021-05-24 14:07:07
The Ultimate Guide to Starting Your Own Small Business