Creating More Fun Working Conditions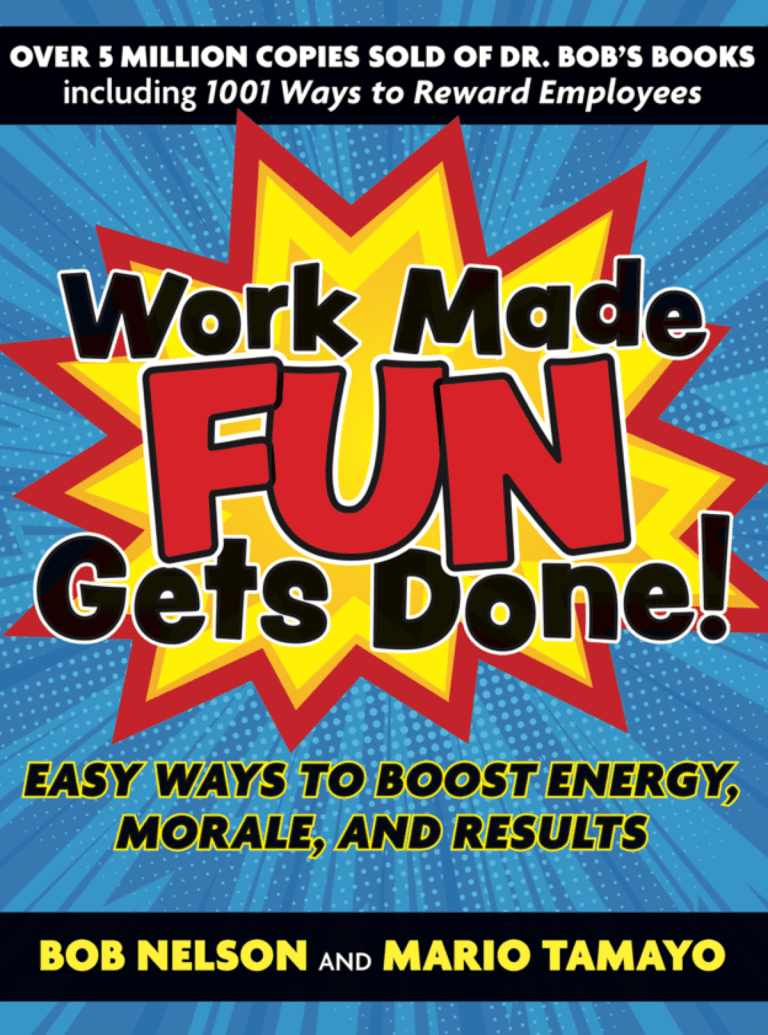 Any company can make the working conditions at their company an asset for their employees. A report by CMI Workplace found that if workers feel happy in their office surroundings they are less likely to be stressed at work. This is especially relevant given more than half of Americans report exposure to unpleasant and potentially hazardous working conditions and nearly one in five American workers are exposed to a hostile or threatening social environment at work, as reported by the American Working Conditions Survey. Here's some examples of how companies are making working conditions at their companies more fun today.
Relationship-driven leadership consulting firm SkyeTeam, based in Broomfield, Colorado doesn't just tell its staff that working with the firm will be fun. They mean it. To help its stakeholders to remember, expect, and demonstrate fun, four of their eight core values are "Have Fun." Founder and CEO Morag Barrett says, "Having fun is infectious. It immediately breaks down barriers and connects people—clients and associates. When we share experiences and enjoy each other, it's easier to figure out the real problems and the best solutions." CSO Ruby Vesely, who has been known to dress up in a KISS rock band costume, considers the whole team as personal friends. "I don't get up in the morning to work for myself, I work for us, our families, each other." COO Eric Spencer agrees. Spencer recently designed and delivered a safety program for the oil and gas industry. He feels his genuine, and friendly banter before and during sessions helped to build trust with his groups. The result: the client experienced a 17 percent drop in safety problems. "We show up as ourselves. We're authentic, prepared, we listen, and have fun. And get great results," says Spencer.
When noted author and celebrated raconteur Peter Jensen was editing articles for Sunset magazine, the Building Editor brought eight hats to work one day. Why? "We used to have some fairly deadly department meetings until the editor had us each put one on and conduct ourselves with a little more levity than usual," says Jensen. "We had a good laugh and got a lot done."
"Tax season is a time of stress, long days, and longer weeks. In fact, we work pretty much every Saturday from January through April 15th," said an associate with Horovitz, Rudoy & Rogan, a Pittsburgh, Pennsylvania CPA firm. To lighten things up, they observe Saturday Fun Days with themes like Alternate Profession Day, College Day, Pajama Day, and Cartoon Day. People dress in clothing and decorate their offices to match the day's theme. "At noon we vote on the best outfit and office. We keep a leaderboard in the lunchroom and at the end of the season, the top three scores win gift cards," the associate added. "Even our customers get involved; calling to see what Saturday's theme is going to be so they can come dressed to 'fit in'."
At the Denver, Colorado and San Francisco, California offices of Gusto's, a payroll software business, workers enjoy a "no shoes" policy. Cofounders Josh Reeves, Edward Kim, and Tomer London were all raised in "no shoes" households, so when they started working together out of a house, there was never a shoe in sight. When the company moved to its first conventional office, the no-shoes tradition came too. "Companies can be sterile and cold," Josh told The New York Times. "We want our workplace to be really comfortable. In some ways, people feel more like themselves when their shoes are off." Visitors to the company can see over 600 pairs of shoes stored in slots at the entrance, and they are asked to remove their own shoes. Then they're given a choice of wearing slippers, spa sandals, or company-branded socks. Gusto's mission is to help people find a community at work and let work empower them to lead better lives, and the "no shoes" tradition ties into it. Traditional work footwear is also not a requirement at Houzz, an interior design application firm located in Palo Alto, California. On their first day of work, workers receive complimentary slippers to wear around the office.
Online retailer Zappos, headquartered in Las Vegas, Nevada, has a huge reputation as a fun place to work. The dress code is extremely casual, and anyone entering the building wearing a tie has it cut in half and pinned to the wall in the lobby. Desks have stuffed animals, and Blue Man Group-designed sculptures line the walls and emit sounds. "Create fun and a little weirdness" is written in the Zappos corporate charter.
The president of Belmont University in Nashville, TN took a sabbatical to learn more about high-performing organizations by visiting successful companies. He learned that there was a strong correlation between performance and having fun, so when he returned, he created a Fun Committee and placed them in charge of creating more fun on the campus from events, activities, celebrations, and more.
Perkins Coie, a law firm headquartered in Seattle, Washington, has a Happiness Committee made up of anonymous employees, any one of who can decide, "It's time to do something." Committee members perform anonymous acts of kindness, such as leaving gifts at workstations. Offices also hold monthly birthday parties, regular happy hours, and spontaneous celebrations throughout the year, like a picnic on the roof, and Popsicle socials. An elaborate, annual holiday party features skits from new attorneys and appearances by the firm's managing partner, who has appeared as many characters including a Vegas showgirl, Dolly Parton, and an Oompa Loompa.
About once a month, employees at TechniGraphics, the engineering data company headquartered in Wooster, Massachusetts, completely empty the building during lunch time. They may go bowling, ice skate, or meet at Acres of Fun, where they can drive go-karts or play mini golf. Richard Danby, human resources director, said these and other social events are needed because employees work in units separated from each other. "This is an opportunity for a morale builder and an opportunity for employees to get to know each other better," he said. Sometimes they host onsite events like chili cook-offs and ping-pong tournaments, as long as they promote fun.
"At Zoom, employee appreciation and happiness is not a day, it's a way of life," says Heather Swan, Chief Happiness Officer/Strategic Alliances. A video communications business headquartered in San Jose, California, the company offers the expected Silicon Valley benefits. "Our executive team and volunteer employee Happiness Crew also deliver happiness to our employees, customers, and community through unique activities, perks, experiences, and more," Swan adds. Specific programs include:
Reimbursing workers for any book they/their family members buy, with no cap
Reimbursing workers for fitness or gym memberships/classes, with no cap
Executives taking turns hosting monthly breakfasts for their teams
As you can see by the above examples, having fun doesn't have to take a lot of money or time. Start small with something your employees are excited about and build from there. As your workers better enjoy their work environment, they can't help but better enjoy their work as well, and as a result they'll be more productive and excited about who they are working with, who they are serving and what they are accomplishing for the company and themselves.
---
About the Author

Bob Nelson, Ph.D., is the leading worldwide advocate for employee recognition and engagement. Mario Tamayo is a principal with Tamayo Group Inc. and has more than 30 years of experience in maximizing human performance. Together they co-authored Work Made Fun Gets Done! East Ways to Boost Energy, Morale, and Results (Berrett-Koehler, 2021).
Related content from StrategyDriven
https://www.strategydriven.com/wp-content/uploads/IMG_6065-front-cover.png
1617
1200
StrategyDriven
https://www.strategydriven.com/wp-content/uploads/SDELogo5-300x70-300x70.png
StrategyDriven
2021-10-27 18:00:40
2021-10-27 13:14:25
Creating More Fun Working Conditions