5 Ways to Get More Customers for Your Manufacturing Business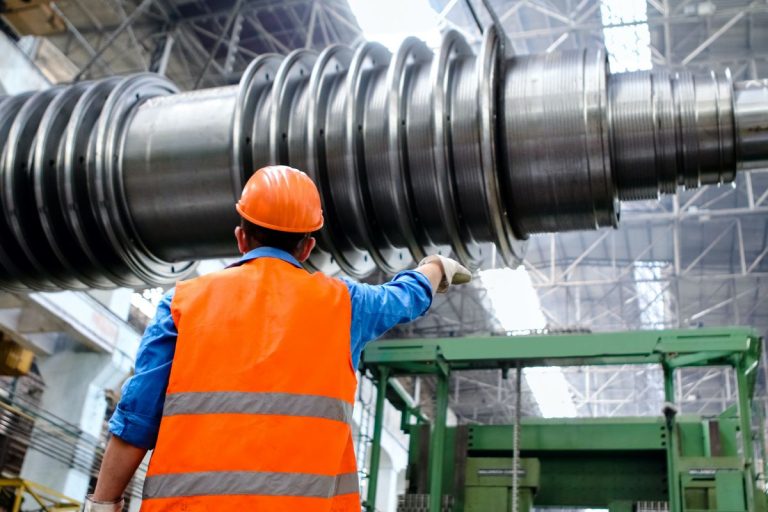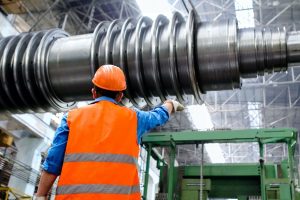 Quite recently, the manufacturing business owners made clientele on phone calls, trade shows, or in-person meetings. Some will go fancy by getting ads printed, and there wasn't much more effort than this.
But now, as times are changing, the manufacturing business industry also needs to keep up. Nowadays, manufacturers are utilizing all the digital marketing tools to increase their customer base. You cannot successfully run your manufacturing business based solely on customers' brand loyalty. When there is rising competition, you must also maintain your competitive edge.
You need to attract more customers to rise to the top of your game. And there are many more innovative, interactive and better ways of attracting customers than in-person meetings or phone calls. Here are five ways you can get more customers for your manufacturing business.
1. Make a Website:
The first step is to make a company website. Almost no successful business running in today's age lacks a website. It's like your digital shop. You can hire a website builder, and your website will be up and running in a few hours. Ensure your website is neat, easy to navigate, and clearly tells about your business.
As the nature of products in the manufacturing business is complex, there needs to be a better explanation of the products to attract consumers. For example, if you make sealing products, give complete details about it on the website, add pictures and a 3D model of the sealing products, state the price, show how your business makes the best quality products, etc. Increase product knowledge to generate large orders.
List your contact information clearly. Incorporate email marketing, send people customized deals, make them sign up for your newsletter, etc. Ensure your website is SEO friendly and add a blog to educate people about your business. Also, don't forget to make it easy to use on mobile phones. With these factors, your website will turn leads into customers.
2. Get Listed:
For your manufacturing business to get more buyers, it needs to be where buyers are searching for. There are a massive amount of consumers who search for products online. Your business must be there when potential customers are searching. To increase your reach, you must add your business information to local online business directories. The best thing is it's usually free and will not cost you a dime while increasing your company's reach.
When your company's address, name, and contact information are available on business listing directory pages, you will observe more traffic on your website. You can get your business listed on platforms such as Google My Business, Facebook Business Page, Yelp For Business, etc. Customers search for companies through these platforms, and if your company is listed with up-to-date information, more people will come across it.
Make sure to be consistent across all directories regarding the information you have given about your products or services. You can also upload images and videos of your products there. Videos are searchable and transcribable on these platforms, making them the most popular channel for attracting buyers.

3. Make It Easy to Request a Quote:
On every page of your website, add the feature of 'request a quote.' And as your team will need information to create a comprehensive quote, you can ask customers to upload their information files. Make sure they can upload PDF, CAD, or any other file type for your reference. Don't restrict it to a single file type option.
The design and placement of the call-to-action button of 'request a quote' and quote forms also require your attention. Place them on the right side of the website page and only ask for relevant information like name and email. Asking for information like company name and phone number etc. might be too much.
After a customer sends in a quote form, take them to a 'thank you' page to make them feel appreciated. Tell them when you will contact them with a quote. Also, on that 'thank you' page, you can link other important products or services too and place a call to action for users to visit those too. Send a confirmation email to the user that you have received their quote request and will get in touch with them soon.
Your job is not done here; make sure to add this new lead to your CRM or ERP system to start a funnel marketing campaign. Make your sales team follow up and log the activities of this lead for better-targeted ads.
4. Make Right Use of Social Media:
You can attract more customers through social media. Social media platforms are now becoming a hub for businesses. The use of social media is on the rise. A sizable amount of consumers use social media for online shopping. That's why every kind of business is busy promoting their brand on social media. You should do that too by making business accounts on social media platforms like Meta, Instagram, Twitter, etc.
You should post relevant, updated, original insights about your manufacturing business there. Upload pictures and videos to engage people and inform them simultaneously. You can also promote your business posts through paid ads so that more and more people view them.
Using social media is not only about publishing posts about your products; it's the best way to humanize your brand. This means you can upload things that happen behind the scenes, like how you ensure quality production, how many experts are a part of your team, how your brand or business inspires others, etc. But in all this, ensure not to post anything offensive and maintain professionalism.
5. Current Customers Attract New Customers:
Your current customers can become your biggest tool in making new customers. If you provide your current customers with the best products or services, and they are completely satisfied, then their positive feedback will be enough to convert leads into customers.
Make sure you add a customer's feedback section on your website. Let the customers give testimonials, rate your business, and share their experiences with you. Positive reviews play a huge role in increasing the customer base. When potential customers see positive feedback, they are more likely to buy from you.
It's better to make use of word of mouth. If you keep telling people how good your services or products are without customer feedback, not many people will believe it. But customers' feedback changes everything.
Conclusion:
Gone are the days of placing calls to increase your customer base for your manufacturing business. Now, if you want your business to thrive, you have to make use of the latest ways of attracting customers. Go through these five tips to get more customers for your manufacturing business.
Related content from StrategyDriven
https://www.strategydriven.com/wp-content/uploads/pexels-kateryna-babaieva-2760241.jpg
800
1200
StrategyDriven
https://www.strategydriven.com/wp-content/uploads/SDELogo5-300x70-300x70.png
StrategyDriven
2022-08-25 12:00:11
2022-08-25 11:24:52
5 Ways to Get More Customers for Your Manufacturing Business