9 Career Options After an MBA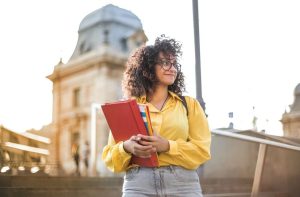 People often close doors for learning after stepping foot into the corporate world with a bachelor's degree. After all, the goal is to have a stable job offering a lucrative salary package and added benefits. But, in this rat race, what we forget is career progression.
You might have a high-paying job at a well-established organization, but what's next? Don't you want to climb up the professional ladder? When aiming for career progression, you need more on your CV than your years of experience. So, maybe a master's degree to specialize in a field of your choice? Besides widening your horizons, a master's degree can give you better command over the subject matter.
So, why not give a thought to MBA? It is a versatile degree that opens doors to different career paths. For example, MBA graduates can easily bag jobs in finance, marketing, human resource, or consultancy. Similarly, it allows students to pick a specialization and become masters in their field.
Here we have highlighted nine career options you can pursue after an MBA.
1. Business Consultant
Lately, the demand for business consultants has skyrocketed. Companies facing obstacles desire an outsider's perspective, requiring a consultant to assess the situation and suggest a solution. These people look at the problem from a new perspective, giving valuable advice about how to overcome obstacles. Fortunately, a general MBA degree's entire curriculum revolves around developing business understanding in students. Hence, it proves to be extremely valuable in the consulting world. It equips students with expertise to gain clients' confidence.
2. Financial Analyst
The prime job role of a financial analyst is to assemble and examine a company's financial information. In addition, they have to keep up with data and market trends to identify new business operations. All in all, they have to research macro and micro economic conditions to ensure financial soundness. Hence, an MBA degree can be the ideal training for a career as a financial analyst. It will provide the skills and expertise required to scrutinize a company's fundamentals.
Believe it or not, many companies hire senior financial analysts right out of college because of their calculable and problem-solving skills. Thus, it could be a viable career path if you are passionate about numbers and statistics.
3. Internal Auditor
Internal auditors provide organizations with an autonomous and unbiased view of their financial and operational processes. They emphasize corporate governance, entailing the rules and policies to regulate and direct the business. Hence, auditors work independently to authorize that a business's financial statements and matters comply with all laws and regulations. As the role is demanding, they also get high compensation and benefits. As of 2021, the average salary of internal auditors is $77,250.
4. Corporate Finance Manager
Unlike conventional finance managers, corporate finance managers cultivate and manage a company's budgets. They identify funding sources and capital structure and support different investment decisions. Their goal is to expand shareholder value and establish long-term plans around investment strategies. For this role, you must be well-versed with cash flow strategies, forecast earnings, and financial modeling capabilities.
5. Marketing Manager
Today, both thriving and struggling companies require the expertise of a marketing manager. After all, they must spread the word to build brand recognition in the market. Thus, a savvy marketing manager is nothing less than an asset to a business. It could be the perfect role if you have the drive to craft ideas and strategic marketing plans. You would have to pursue MBA with a marketing specialization to learn the ropes.

6. Product Manager
When hiring product managers, employers look for someone with command over different things. Therefore, having an MBA degree can come in handy. Your advanced business knowledge will help you optimize costs while ensuring high product standards. Likewise, as a product manager, you will determine if the product fulfills customers' needs. These business skills, combined with number-crunching and critical thinking skills, can help you become a competent product manager. In addition, it will allow you to work with different people, from company executives to IT personnel.
7. Health Services Manager
After Covid'19's outbreak, healthcare organizations better understand the need for business experts and skilled managers to overcome structural hurdles. They need people who can manage the logistics, procurement, and day-to-day managerial tasks in a healthcare setting. That means you can become a health services manager after your MBA degree. The job role involves maximizing quality while minimizing the costs for patients.
At the same time, you will have to maintain accurate records and ensure the organization complies with regulations. It might seem like a demanding job, but it is equally rewarding. On average, healthcare managers earn $101,340 annually.
8. Investment Fund Manager
Investment fund managers provide financial advice to companies and help them make investment decisions. Organizations often face disagreements over investment decisions such as buying machinery or outsourcing production. Fund managers conduct a cost-benefit analysis to help companies make the most profitable decision.
Similarly, they help expand income sources. Instead of investing 100% of profits in the business, they advise the team to invest in the stock market, financial securities, and real estate. Since it is a specialized field, you will also have to specialize in finance to qualify for this role.
9. Operations Research Analyst
People with an eye for detail can become incredible business research analysts. They help managers determine the best way to allocate the company's resources to gain maximum returns. Similarly, they create efficient production schedules and methods to ensure no obstacles in the production process. Analysts also manage the supply chain effectively to establish a stable pricing structure. Only an MBA can help build solid business acumen for these diversified job roles. Therefore, opt for concertation in supply chain management or operation management as your MBA specialization.
Final Thoughts
Truthfully, MBA is one of the most recognized degrees worldwide. These MBA career paths represent a few of the many options available out there. From technology and health to finance, there are many other growing fields. As companies continue to rely on business management, marketing, finance, and accounting, the demand for MBA degree holders will keep escalating. Therefore, choose a relevant specialization that fosters your career development.
Related content from StrategyDriven
https://www.strategydriven.com/wp-content/uploads/Screenshot-2022-10-20-102413.jpg
789
1200
StrategyDriven
https://www.strategydriven.com/wp-content/uploads/SDELogo5-300x70-300x70.png
StrategyDriven
2022-10-20 08:00:53
2022-10-20 03:27:14
9 Career Options After an MBA