Why Are So Many Property Companies Using a Real Estate Investor Portal?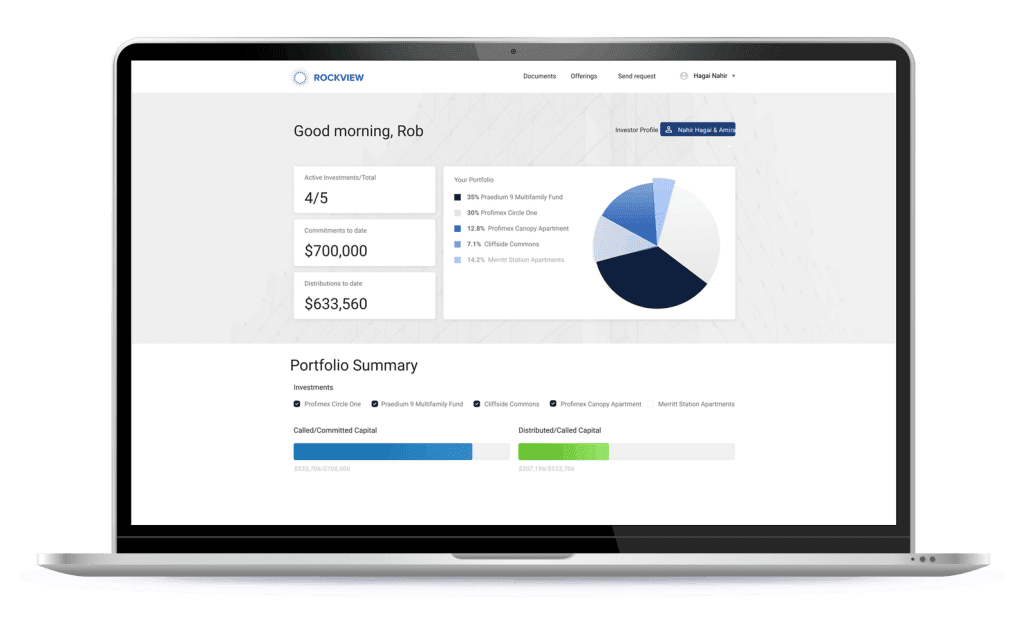 Introduction
Real estate companies are continuing to embrace technological change for the benefit of their operations. One of the biggest trends in real estate currently is the use of real estate investor portals by real estate companies. These software platforms help improve relationships with investors and organizational efficiency, so that profit margins can be improved.
More of these platforms are appearing on the market and their features provide a lot of key benefits for real estate companies. Some platforms are also making use of automation and other developing technologies in an effort to make for a more effective solution. Let's understand in detail what are the benefits several property companies get drawn to, and make use of real estate investor portals.
Communication Is Easier With a Real Estate Investor Portal
A real estate investor portal helps you communicate more effectively with your investors in general. For instance, reports and general notices can be immediately generated and populated with pre-captured information from a range of templates. Requests can also be made by clients within the portal, which can then be quickly picked up by your employees.
You can view conversation history and receive updates on the performance of various assets and notices relating to funds that have been distributed to investors. This saves a lot of time and effort that is usually spent using other forms of communication with customers.
Improved Security for Financial Information
When using a platform like a real estate investor portal, it's possible to embed improved security into these systems. SaaS providers in the market protect their software with a variety of methods, such as encryption, 2FA and a range of other methods that protect financial information. For investors, knowing that their finances are secure is a comforting factor and will improve their relationship with the real estate company they're doing business with. Overall, it will greatly help to improve your reputation with investors. Furthermore, when large sums of money are being handled, you have a responsibility as a business to ensure that money is handled properly and safely, which these portals take on.
These portals allow you to customize permissions so that specific pieces of information can only be viewed by certain individuals. The way these systems are designed helps eliminate the potential risk of an employee sending the wrong document to the wrong person, which may contain confidential information. Even something as simple as a typo in an email can have massive consequences. The consequences of sending such information to an unintended party, or another form of data leak can be devastating and severely impact your business, which is why companies have been minimizing the risks with software solutions.
Transparency With Investors Can Be Managed Better
One benefit that is keenly felt by investors is the sense of transparency they get when using a real estate investor portal. As previously mentioned, investment in property transactions can involve huge sums of money and when a company or a person is taking that risk, they want to know they're being treated fairly and not being defrauded – a growing problem in real estate. Investors are able to pull key documents and information that they need to get a comprehensive understanding of what they are investing in. 
For example, on certain platforms, investors are able to access descriptions of properties, valuations, insights on investments, distribution reports, ledgers on cash and equity, contracts, and tax reports. Such details give people insights into the property, giving them the confidence to invest.
Real Estate Investor Portals Improve Internal Efficiency
A real estate investor portal will also have a positive impact on the work of your team. For example, you can assign investor-specific tasks to your team from the portal. This enables your team to see all tasks assigned to them and complete them in time. Some tools also utilize data around investor behavior and interest, such as message open-rates, document views and click-through rates to help you tailor the way you market to future investors. This allows you to attract more investors to your projects and manage your ongoing relationships. As you begin to work with a larger number of investors, this becomes a critical component of your operations.
Some portals also give users the ability to create new offers and brochures relating to investment opportunities within the platform itself, which can then be sent on to potential investors in the hope of convincing them to finance your project. This makes the design and delivery process of these informational brochures simple, and leads to more interest in your development projects.
Conclusion
It's easy to see why so many real estate companies are starting to use real estate investor portals. They have a wide variety of features that are all designed to improve the way investors and real estate firms work together. These systems improve efficiency and reduce human error, which serves to improve the bottom line of real estate companies and their standing with their existing and potential investors. If you manage investor relationships in your property portfolio, then you should seriously consider investing in a real estate investor portal.
Related content from StrategyDriven
https://www.strategydriven.com/wp-content/uploads/60df27d1695d311755d88dc0_Investor-Portal-1-p-1600.png
981
1600
StrategyDriven
https://www.strategydriven.com/wp-content/uploads/SDELogo5-300x70-300x70.png
StrategyDriven
2023-07-26 11:00:23
2023-07-26 10:37:14
Why Are So Many Property Companies Using a Real Estate Investor Portal?