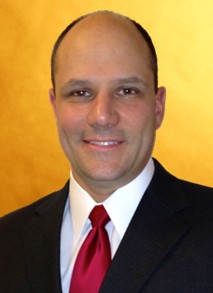 Senior Advisor

Phone: (770) 765-3692


Greg Gaskey is a StrategyDriven Advisory Services Senior Advisor with over 20 years of nuclear plant operations, maintenance, and large-scale program and project management experience. An experienced Operations Manager, he has managed critical Department of Defense programs, projects, and business lines; spanning multiple engineering maintenance disciplines including mechanical, electrical, hydraulic, and instrumentation and controls systems. He has extensive knowledge of initial system design development, lifecycle maintenance planning and optimization, existing system modification and modernization, and end-of-life disposal.
Greg has over 10 years experience in nuclear and environmental Emergency Management Operations, including environmental and terrorism incident response coordination and Emergency Operation Center (EOC) oversight for the U.S. Navy's largest regional maintenance facility. He previously served as Combat Systems Officer onboard a NIMITZ Class Aircraft Carrier and as a nuclear weapons courier and maintenance supervisor for TRIDENT ballistic missile submarines.
Greg attended the United States Naval Academy in Annapolis, Maryland; earning a bachelor of science degree in systems engineering followed by 20 years of distinguished service. He received a Master of Electrical Engineering degree from the United States Naval Post Graduate School and a Master of Engineering Management degree from Old Dominion University.
In addition to degree conferring programs, Greg has received several leading certifications from respected national and international organizations including:
United States Navy Chief Nuclear Engineer Qualification
United States Navy Level 400 Incident Commander – FEMA Incident Command System
United States Naval War College National Security and Strategy Program
United States Navy Naval Sea Systems Command Industrial Project Superintendent Qualification
Greg can be contacted by phone at (770) 765-3692.