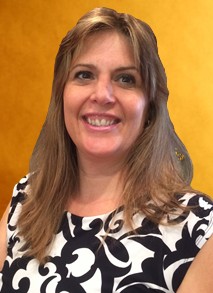 Director and Controller

Phone: (678) 478-8866
Email: [email protected]


Nancy Booth is a StrategyDriven Advisory Services Director and Controller with over 25 years of Commercial Real Estate and Retail Industry experience. Her experience includes 13 years of internal advisory work within the Commercial Real Estate Industry specializing in finance, accounting, budgeting, cash management, contracts, leases, contractor management, property management, and asset management. Nancy advised the Chief Financial Officer and several senior managers at one of the largest property management firms in the United States in the financial oversight of over one hundred commercial properties. She authored the organization's pre-audit operational review program, ensuring compliance with financial regulatory requirements and internal standards.
Nancy also has 8 years of entrepreneurial experience owning and managing operations of a bricks and mortar retail store. In this role, she oversaw strategic planning, budgeting, cash management, contracts, inventory management, marketing, customer relationship management, and talent management programs.
Prior to becoming a management consultant, Nancy held several senior leadership positions within one of the country's largest commercial property management firms; responsible for mission critical business operations and projects including:
Assistant Controller – Responsible for the $1 billion commercial property portfolio of a one of the largest property management firms in the United States. Oversaw all financial programs including joint venture accounting, leases, accounts receivables, cash flow management, capital projects, and construction for over one hundred commercial properties. This diverse property portfolio included office towers, malls, hotels, and office buildings.
Operational Review Program Leader – Authored a pre-audit operational review program for onsite business financial operations ensuring compliance with regulatory requirements and internal standards. Realized a significant reduction in both internal and external findings.
Lease Management Database Development Lead – Conceived, designed, and led the development of a commercial property lease management database for one of the world's largest financial institutions. Worked with senior organization leaders throughout the United States to abstract the highly sensitive information from over 1,500 commercial property leases into the information management system providing key executives with the information needed to more effectively manage the entire commercial property portfolio.
Additionally, Nancy led the launch of several commercial businesses; including organizational development, legal and financial structuring, and vendor and property management. Collectively, these businesses realized a revenue stream of several million dollars.
Nancy leads the development and marketing of StrategyDriven's Sevian Business Programs product line, a collection of a turnkey business programs enabling organizations to rapidly acquire or advance their functional capabilities. Under her guidance, StrategyDriven's Business Performance Assessment Program has been adapted to provide the healthcare industry with an out-of-the-box solution for complying with the Quality Assurance Performance Improvement (QAPI) requirements of the Affordable Care Act.
Nancy earned a Master of Business Administration degree from the University of Saint Thomas and a Bachelor of Arts degree in Marketing and Management from the Houston Baptist University.
Nancy can be contacted by phone at (678) 478-8866 or email at [email protected].