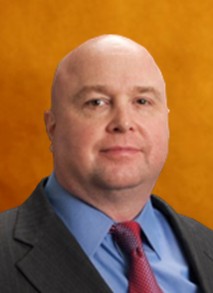 Senior Advisor

Phone: (678) 810-0892
Email: [email protected]


Peter Reichmeider is a StrategyDriven Advisory Services Senior Advisor with over 30 years of Energy Industry and consulting experience. His experience includes 15 years of external and internal advisory work within the Energy industry specializing in strategic planning, resource management, project management, managerial decision-making, operational risk management, organizational alignment, and advanced technology integration (SMART GRID). Peter has advised senior executives and senior technical personnel at numerous utilities on transmission and distribution expansion planning, service reliability and operating performance. He authored a series of industry papers in areas of electrical power equipment protection.
Peter also has 8 years of experience managing and supervising (military) nuclear plant operations, online and outage work management, and maintenance and held the United States Navy's Engineering Officer of the Watch qualification.
As a trusted advisor, Peter has advised the executive and senior managers at numerous Energy Industry companies. Some of his engagements include:
Domestic and International Transmission System Planning, Performance, Reliability and System Stability Assessments – Led teams of highly experienced power systems study personnel in the evaluation of large interconnected power system regions SERC, WECC, ERCOT, and Southern Africa ESKOM. Partnered with client executives, NERC, FERC and ESKOM executives to set system expansion strategy to achieve reliability objectives.
Power Transmission System Expansion, Design & Build – Led project delivery (engineer, procure and construct) of critical transmission infrastructure projects. System voltage classes include 765kV, 500kV, 345kV, 121kV, 69kV. Activities included but were not limited the full management of permit application and award, right of way access, material laydown and construction.
Power Distribution System Expansion, Design & Build – Led project delivery (engineer, procure and construct) of critical distribution infrastructure projects. Activities included but not limited to management of permit application, award, right of way access, material laydown and construction.
Modular Technology Development for T&D Infrastructure Delivery – Executive responsible to develop modular T&D infrastructure solutions which applies lean manufacturing principles to a "modularized" proven platform design and delivers a repeatable solution at a reduced cost and shorter delivery cycle.
Renewable Power Project Development, Design & Build – Executive responsible for turnkey renewable project electrical inter-connect delivery (engineer, procure and construct). Delivered strategy and key actions to identify, review and execute a joint venture investment strategy for several key renewable energy technology companies with a focus on solar power applications. Delivered key evaluations of acquisition target assets, examined patent holdings and identified innovative investment solutions.
Power Generation – Led project management office of power generation facilities DOE Nuclear Plants S1C, S3G, D1G, S8G and Sithe Energies Combined Cycle Gas–Steam Installation. Led advanced technology applications related to vibration monitoring and condition assessment, MAXIMO asset management.
Peter earned a Doctor of Engineering degree from Rensselear Polytechnic Institute and a Bachelor of Science degree in Marine Systems Engineering from the United States Merchant Marine Academy.
Peter can be contacted by phone at (678) 810-0892 or email at [email protected].