Strategic Analysis Best Practice 4 – Independent Assessors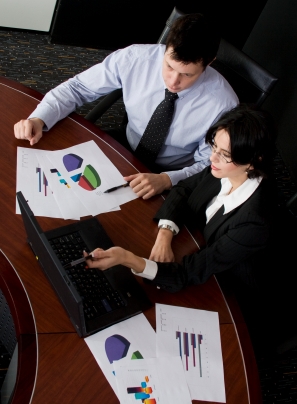 An individual's perception of circumstances and events is largely shaped by his/her knowledge and experience, beliefs, values, and biases. In the organizational setting, this perception is influenced by the organization's shared history, its culture, and the individual's relationships with seniors, peers, and subordinates. Additionally, event perception is often limited by the individual's finite, relevant knowledge and experience, as well as his/her employment impact concerns and desire for self-promotion. To be effective, a strategic analysis must be free of the impairments and limitations individuals within the organization have when assessing internal events and impactful external circumstances.[wcm_restrict plans="40707, 25542, 25653″]
Independent assessors are often engaged by an organization in order to evaluate internal performance and external environmental conditions in a significantly more unbiased manner. Because these outsiders are free from the organization's vestiges, they tend to be able to provide executives and managers with a more accurate picture of performance, including hard-hitting and insightful opportunities for improvement. The independent assessor's perception of conditions, occurrences, and organizational factors gives him/her several advantages over internal evaluators including:
not biased by the organization's shared history and culture
less relationship driven or biased
typically possess knowledge and experience beyond that resident within the organization, in particular, those learned from interactions with other similar companies
significantly less employment impact risk for identifying organizational shortcomings
These factors also serve to in enhance the independent assessor's credibility with executives and managers; increasing the likelihood that action will be taken based on the recommendations presented.
While independent assessors are often thought of as outside consultants hired by the organization to perform a particular evaluation, they may come from a variety of different sources including:
consultants
government inspectors
benchmarking partners and peer mentors from outside the organization
employees from other business units, departments, or crews
Regardless of the source of the independent assessor, it is important that these individuals be sufficiently removed from the organization so that they are not subject to the biases common to those within the group being evaluated.[/wcm_restrict][wcm_nonmember plans="40707, 25542, 25653″]
---
Hi there! Gain access to this article with a StrategyDriven Insights Library – Total Access subscription or buy access to the article itself.
Subscribe to the StrategyDriven Insights Library

Sign-up now for your StrategyDriven Insights Library – Total Access subscription for as low as $15 / month (paid annually).

Not sure? Click here to learn more.

Buy the Article

Don't need a subscription? Buy access to Strategic Analysis Best Practice 4 – Independent Assessors for just $2!
[/wcm_nonmember]
---
About the Author

Nathan Ives is a StrategyDriven Principal and Host of the StrategyDriven Podcast. For over twenty years, he has served as trusted advisor to executives and managers at dozens of Fortune 500 and smaller companies in the areas of management effectiveness, organizational development, and process improvement. To read Nathan's complete biography, click here.
Related content from StrategyDriven
https://www.strategydriven.com/wp-content/uploads/Auditors.jpg
404
297
StrategyDriven
https://www.strategydriven.com/wp-content/uploads/SDELogo5-300x70-300x70.png
StrategyDriven
2007-10-23 17:17:19
2018-09-16 16:29:54
Strategic Analysis Best Practice 4 – Independent Assessors